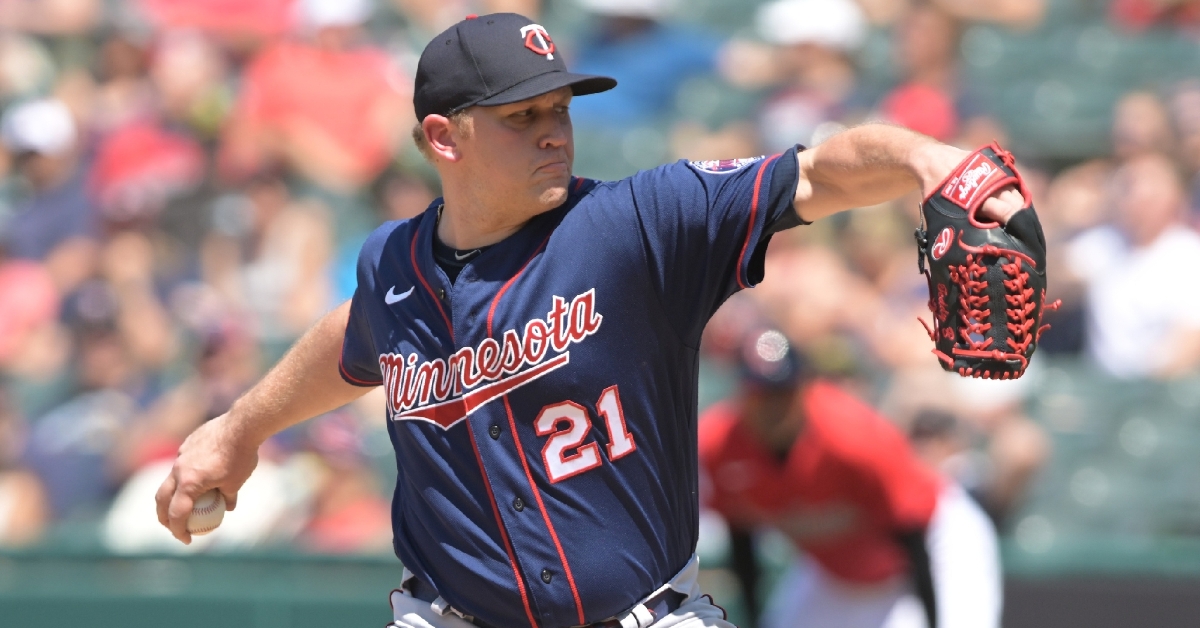 | | |
| --- | --- |
| Cubs reportedly signing former Twins reliever Tyler Duffey | |
---
| | | |
| --- | --- | --- |
| Friday, January 27, 2023, 8:00 PM | | |
It was another day and another addition for the Cubs organization. At least at the minor league level, as the Cubs continue to quietly stockpile one of the deepest organizational rosters in the game. If you caught part of Jed Hoyer's recent presser, he stated that the Cubs were still in the works to get things done and may not be done making moves.
What those moves are is the next question, but most speculate that it would come down to either a veteran option to come off the bench or a lefty reliever. He didn't say how active they will continue to be at the minor league level, where they are adding a player every other day.
Friday saw the Cubs next addition to their minor league organization as former Minnesota Twins reliever Tyler Duffey is heading to Cubs camp, according to Cubs insider Patrick Mooney. Unlike some of the recent signings the Cubs have made, Duffey has a ton of upside, as he was very good for quite some time in Minnesota. This could be one of those reclamation projects with which the Cubs organization has done an excellent job in recent seasons.
Ideally, the Cubs still need a left-hander, but if you are going to bring in another non-roster invitee to compete for a job, Duffey is not the worst option. Across his last eight seasons, Duffey has made 295 appearances, so there is plenty of experience on that arm.
At 32 years old, Duffey isn't one of those flyer signings you take on a guy who has yet to get over the hump. He has been a reliable reliever for quite some time and posted a 3.83 ERA for his career after converting to the bullpen in 2017. Take away his 4.91 ERA last season, which was a rough showing, and Duffey was dominant from 2019-21, which included a career-low 1.88 ERA during the COVID season.
During that three-year run, Duffey saw his ERA well below league average while also posting close to a 30% strikeout rate. He also had a walk rate of around 8%, which is really good any way you splice it. It was in 2019 when Duffey really put himself on the map as a reliever, going 5-1 in 58 appearances out of the pen and posting a 2.50 ERA. He also walked 14 in 57 innings while striking out a ridiculous 82.
Regardless of what anyone thinks of this pickup, Duffey was very good for quite a while, and there is no reason to believe he can't return to that form. His 2022 wasn't a good look for him, and he thinks that was more of a bad luck type of year when you consider the roll he was on.
His command was equally as good, but for whatever reason, his strikeout rate plummeted, and that is not what you want to see happen as a reliever. Not only that, but his barrel rate significantly increased, as did his homers per nine innings allowed which is a deadly recipe for any pitcher, let alone a reliever.
It is complicated to pick out what led to his struggles, although bad luck could be a clear indication of it. Duffey was forced to go with his sinker more last season than in the past, which came with generally good results. The reason for an increase in sinker usage was his struggle with the four-seamer last season, and that will be something to watch heading into camp.
Duffey is going to work off his fastball a lot, even if it means going with the sinker more than he typically does. While that is good when it can induce groundballs, there is a slight problem, which revolves around his curveball. The curve is his primary, secondary pitch, and he should use it more often. However, it does pair better with the four-seamer than the sinker so let's see what the Cubs choose to do with that.
Looking at all things mentioned above, there are plenty of reasons to like this move as a change of scenery, and a new organization could be good for him. We have seen the Cubs have a ton of success with their pitching lab, so getting him into their lab can help with his sinker and uncover something he didn't know he had.
Duffey is not a flashy pickup by any means, but the reason you sign so many minor-league players at this point in free agency is simple. They are low-risk deals that not only give you depth, but could offer some upside that could help your organization in some ways.
Pitchers will get hurt during the season, and having as much depth as possible can help avoid struggles when those injuries happen. Duffey is one of those guys who will not only compete for a roster spot out of camp, but will be one of the first pitchers called up should injuries happen.