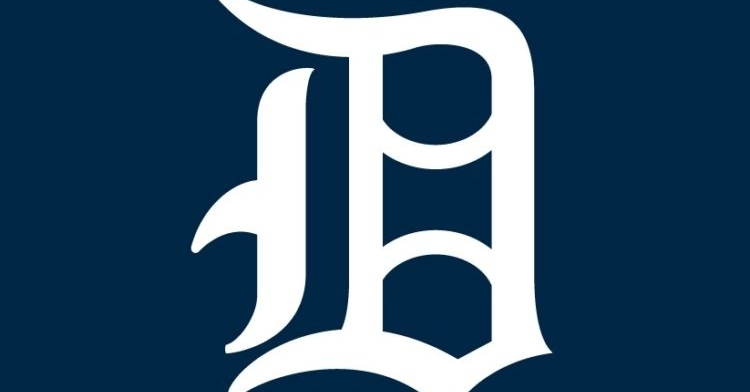 | | |
| --- | --- |
| Breaking down 2020 Cubs Opponents: Detroit Tigers | |
---
| | | |
| --- | --- | --- |
| Tuesday, July 14, 2020, 6:34 PM | | |
When everyone was informed that baseball would play just a 60-game sprint this season, one thing immediately came to mind. For the first time in as long as I can remember, I firmly believe that almost any one of the 30 franchises this season can make the postseason. All it takes is for someone to get hot for 20 games, and they will be hard to catch.
Even with the chances of some postseason surprises this year, I still feel that there are four maybe even five teams that really have no shot at getting into the postseason. One of those teams is the Tigers, as they are in the middle of a painful rebuild right now. The eighth most winningest franchise in MLB history, the Tigers have gone on hard times since their last world series appearance in 2011, and this is about as bad as it has been since the early 2000s.
The Cubs last met the Tigers in 2018 and had some terrific memories from their four-game season series. It was the last time Chicago came to Detroit when Daniel Murphy was introduced as the Cubs took the season series 3-1. That was the first time Chicago had a winning record against the Tigers since 2001, as the Tigers lead the all-time series with a 46-41 mark.
This season will see the Cubs return to Detroit for a three-game set in August as that will be the team's only series this season. Since the last time, these two teams met, it will be a much different looking Tigers squad as their influx of fresh and young faces are starting to make their way to the MLB. You still have your familiar names in Miguel Cabrera, Cameron Maybin, Nico Goodrum, Jeimer Candelario, Jordan Zimmerman, and Michael Fulmer, but the rest of the roster is greeted with tons of new faces.
From a pitching standpoint, the Tigers will be anchored by Fulmer once again, with Daniel Norris getting every chance to hold down the No.2 spot during the season. This gives the Tigers not only a solid lefty-righty combo but two young arms they can count on for several seasons beyond 2020. Once you get to the No.3 spot is where questions emerge, but look for Matthew Boyd and former ace Zimmerman to battle it out for the middle spots in the rotation. Cubs killer Ivan Nova signed with Detroit this offseason, and he appears to be the favorite to lock down the No. 5 spot.
The bullpen is where the Tigers are going to need a ton of help, as not many names are given at this point. We will start with the knowns, and the back of the Tigers pen in Buck Farmer and closer Joe Jimenez are as good as locked into those roles once again. Outside of David McKay in the middle relief role, the Tigers bullpen is wide open this season as they will be looking for plenty of names to step up.
With pitching continuing to be a work in progress, it will put more pressure on an offense that quite frankly hasn't produced much power over recent seasons. Cabrera will still be the name everyone circles in the lineup, but at this stage of his career, getting 20 homers out of him would be a huge bonus as he is nearing the end of the line.
A pair of potential 20-25 homer hitters were added to the lineup this offseason as former Twins C.J. Cron and Jonathan Scoop will hold down the right side of the infield this season and hopefully add some much-needed pop to the Tigers lineup. Former Cubs prospect Candelario who was acquired in the Alex Avila and Justin Wilson deal in 2017 will anchor third once again with Jordy Mercer and Goodrum seeing most of the time at the SS position.
Austin Romine will look to build on a strong 2019 season as he now enters his season as the Tigers full-time catcher producing similar numbers to James McCann when he was in Detroit. The outfield is where things get interesting, as that could be a battle for all three spots. If anyone were to have a lock somewhere, I would say that Maybin fits one of the corner spots, but even that is not a given this season.
Players like JaCoby Jones, Christin Stewart, Victor Reyes, Travis Demeritte, and Harold Castro will all be fighting for playing time for Rod Gardenhire as he will need to find enough playing time to spread the wealth around. Other names in Tigers camp that could alter the roster would have to be Zack Godley. After serving as a starter for the Arizona Diamondbacks the past few seasons, Godley never lived up to his potential, eventually losing his job and now having to sign a minor league deal with the Tigers.
If he can somehow rediscover some of his old magic, Godley is better than three pitchers in their current rotation and would easily be able to find a spot in the starting five. If that happens, Detroit may win a few more games than what most expect, but look for another tough year.
Season Prediction: 3-0 FLY THE W Normally, I would never pick the Cubs to sweep anyone, but the fact is they are flat out better than Detroit in every area of the game. These are the series the Cubs not only need to win, but they need to win handily if they expect to contend for the postseason in 2020. I get that Nova has had a ton of success against Chicago and could be matched up against them, but now is the time for the Cubs to put up or shut up, and that starts with beating teams they need too.
Even if they don't sweep Detroit, winning this series is a must where anything less will be an utter disappointment. I just think with the DH for both leagues this year and the Cubs hitters getting more familiar with it by the day, the advantage tips more and more in the Cubs favor by the minute as they climb closer to .500 against the Tigers overall.