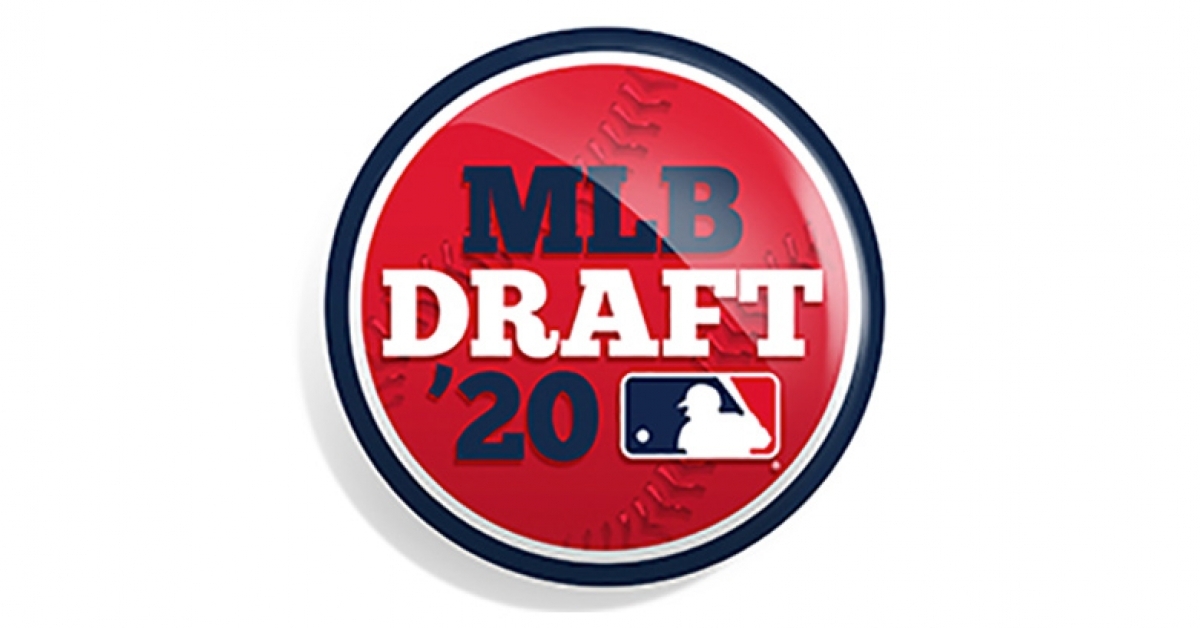 | | |
| --- | --- |
| Breaking down MLB.com's Top 200 Prospects (Part 16) | |
---
| | | |
| --- | --- | --- |
| Friday, June 5, 2020, 6:01 PM | | |
We have finally made it to the top 50 on the draft prospect list as we are getting to the cream of the crop among players. These are the ones that will not only get drafted but will have no trouble reaching deals with most of them bypassing college offers to get to this point.
#50 SETH LONSWAY (LHP Ohio State): Of all the pitchers in this year's draft, the one I am least familiar with is Lonsway despite him being drafted in 2017. The best high school prospect in Ohio back in 2017 has certainly made a name for himself at OSU, leading the big ten in strikeouts in 2018 with 126 as a freshman. Those high strikeout rates continued his whole career to the point where he led NCAA with 21 strikeouts per nine innings average in 2020 before the season was cut short.
Lonsway was pitching himself into the first round, but some control issues this spring set him back a bit. Still, with a fastball in the 93-94 range and a curveball very similar to Barry Zito, he is a prospect worth looking at. While those two pitches are his bread and butter, Lonsway added a slider to his arsenal this season while also displaying a feel for his change.
#49 BURL CARRAWAY (LHP Dallas Baptist): Carraway drew interest as a C.F. in high schooler mainly because of his strong, accurate arm. That arm has been his best attribute as he is now pitching at the collegiate level doing an excellent job. As a sophomore in 2019, Carraway not only made the U.S. National Team but was averaging nearly 16 K's per nine, which is a filthy number.
Right now, Carraway has a pair of overpowering pitches in his fastball and breaking ball. His heater sits in the 93-96 mph range but can top out at 98 mph with impressive riding action. His curve parks typically around 78 mph, but offers some incredible downward movement which makes it tough on hitters. While he still needs to develop a third pitch, these two pitches should get him by in the lower level minor leagues.
#48 KEVIN PARADA (C Loyola, CA): While Parada has been known for a while now, perhaps the top prep backstop in this year's class continued to soar up the draft boards mainly because of a strong summer showcase in 2019. Parada has a chance to be a solid all-around catcher as he has the potential to hit for both average and power to go with good defense.
Right now, Parada shows more pull power than oppo power, but he should be able to drive the ball to all fields with more experience. He is a hitter first right now who isn't afraid to use the whole field and doesn't strike out a ton. He is a very athletic catcher who runs extremely well and demonstrates an above-average arm. There is some stiffness in blocking pitches as the rest of his defensive game needs some work.
#47 CADE HORTON (RHP/SS Norman): Like most prep kids, Horton excels at two positions on the diamond but needs to choose one for the next level. Despite being a terrific Q.B., baseball is his true calling, and if you ask scouts, they prefer him on the mound versus in the field.
On the mound, Horton produces a quick arm motion that produces heaters 91-94 mph but tops out at 96 mph. Offsetting the fastball is an advanced changeup for a high schooler, a slider in the 78-82 mph range that also can be a quality offering. He is a strike-thrower with little effort in his delivery. He will most likely get drafted as a pitcher, but time will tell if he stays one.
#46 LOGAN ALLEN (LHP FIU): Smaller than most lefty starters, the previous drafted Allen, was a two-way player who elected to go to college to figure out his true spot. Pitching appears to be the answer as he uses a three-pitch mix to frustrate hitters across the board.
Not only does he have three pitches, but he goes after hitters with all three that starts with a fastball in the 90 mph but can touch 93 mph if he needs to with great command. His bread and butter pitch is the changeup, which has a chance to be a great circle change over time. His curveball is his third pitch that at times can be a little too loopy, but he commands the ball very well and knows how to set up hitters.
#45 COLE HENRY (RHP LSU): Henry has been opening eyes since 2018 when he touched 97 mph and threw a dazzling curve. After heading to college, Henry battled his share of injuries, but emerged as the Tigers' best starter and is now one of the most intriguing sophomore arms in this year's class.
Henry has the potential to throw three pitches, but he is going to rely heavily on his fastball that reaches 90-94 mph consistently but has been in the 96-97 mph range bringing some riding sink with it. The second plus pitch he continues to work with is his 75 mph curve that offers some incredible break and downward action. His changeup is sparingly used at this point, but at 85 mph and offering some nice depth, that pitch is only getting better over time.
#44 J.T. GINN (RHP Miss State): The amount of arm talent in the SEC is ridiculous, and Ginn is right in the mix. After being taken in the 30th round by the Dodgers in 2018, Ginn went to Starkville as the Dodgers didn't have the money to meet his asking price. He went on to earn freshman of the year honors last season and was viewed as a first-round talent this year. However, after one abbreviated outing, Ginn required Tommy John, which is why he is falling.
When healthy, expect a fastball in the 91-95 mph area, but will reach 97 mph with great running life. His wipeout slider can be just as difficult to hit as it has a solid velocity of 86 mph, but also has a two-plane depth in terms of hard and heavy break. His changeup is a pitch he is working on, but it has shown great downward action with the ability to become a plus pitch. A first-round talent that needs time to recover is going to be a steal for someone this year.
#43 DAX FULTON (LHP Mustang, OK): Last summer, Fulton was battling for the title of the top left-handed arm in the 2020 high school class. That title ended before it could be continued as Fulton missed all of 2020 with Tommy John, making him a high-risk candidate to take in the early rounds this season.
Before he got hurt, Fulton had all the makings of a front-line starter with fastball velocity 90-93 mph, but it looked faster given the downward plane from his 6-6 frame. Fulton also has a ¾ arm slot, which bodes well for his curve that has great power and depth with the potential to be another plus pitch. He has an average changeup that needs more seasoning, but with a season off recovering from T.J., does a trip to college bode the best option.
#42 BLAZE JORDON (1B DeSoto Central, MS): If the Cubs are looking for a prep bat to replace Anthony Rizzo, Jordan is the obvious choice. The same high school that produced Atlanta's Austin Riley five years ago, Jordan is not only one of the youngest prospects in this year's class, but one of the most intriguing ones also.
Jordan has been writing a story since age 11 when he won his first national home run derby and added to that story two years later when he belted a pair of 500-foot blasts at just age 13. Yes, age 13 and hitting 500-foot shots. His combination of impressive Gary Sheffield, like bat speed and brute strength, allows him to hit mammoth home runs with impressive exit velocities around 107 MPH.
While power is certainly not a question mark, Jordan still has some questions to answer about his pure hitting ability after several swing and miss concerns in his most recent summer season. He has the potential to make all the adjustments necessary, while his limited range on defense has him ticketed for first base.
#41 AARON SABATO (1B UNC): Before the prospect list started, I was all for the Cubs taking Sabato in the first round as Rizzo's future replacement. Although I am still for that option, he is now regarded as second-round talent meaning the Cubs would be reaching for him in the first round, and he may not be available when they pick in the second. Blaze Jordan is now starting to change my course of action in terms of who I would rather have, but Sabato is a college bat that is more polished than Jordan.
Sabato couldn't have asked for a worse start to his college career as he just a 186 through his first month. He caught fire after that, however, hitting a 380 with 17 homers over the Tar Heels final 44 games in 2018. Although shoulder surgery prevented him from showing some scouts during the summer what he could do, the right-handed 1B is undoubtedly one of the better college bats in this year's draft and fits a position of need for the Cubs.
His exceptional strength, mixed with great bat speed give him well above-average raw power at this point. The problem with that is he is a power over pure hitter right now but has shown plenty of patience to draw walks. A growing comparison of Pere Alonso continues to surface around Sabato, which would be a great replacement to have once Rizzo's time in Chicago is finished.