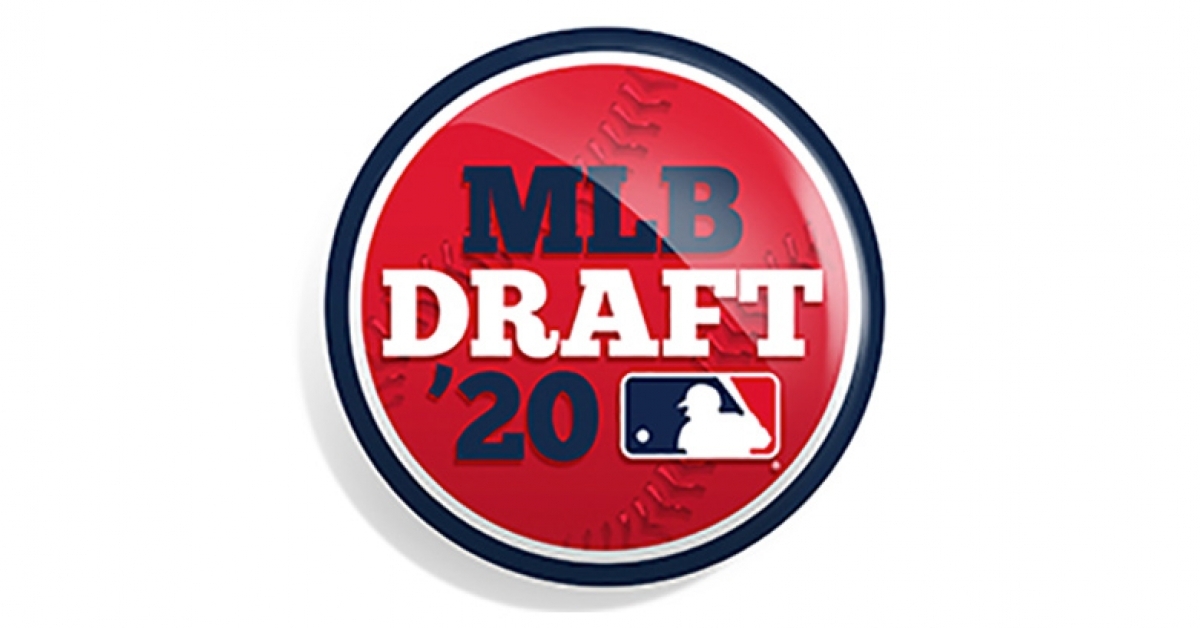 | | |
| --- | --- |
| Breaking down MLB.com's Top 200 Prospects (Part 9) | |
---
| | | |
| --- | --- | --- |
| Friday, May 29, 2020, 9:19 AM | | |
#120 JUSTIN FALL (LHP Arizona State): Speaking of ASU pitchers Fall is the teammate of Dabovich and finds himself one spot higher on the list. Initially slated to head to St. Johns, Fall chose ASU and ended being drafted by the Royals in the 34th round last year, but came back to school. Now, with a chance to go much higher don't expect him to return to Tempe next year.
Fall is huge at 6-6 and checks a lot of the boxes you look for in a pitcher. He throws his heater in the 90-92 mph range but can reach back and hit 95 mph plus if needed. He does generate a lot of arm side run which plays well into his secondary pitches the changeup and slider. Although they are serviceable now, they can become average to plus pitches.
#119 HAYDEN CANTRELLE (SS Louisiana-Layfette): The former two-sport star was a 40th round selection by the Yankees in 2017 but came to college for three seasons. That was the smartest decision he could have ever made as he became one of just six NCAA players to record 25 steals and 25 extra-base hits in 2019. His draft stock took a big hit this season as he was batting just 148 through four weeks.
Although he is a switch hitter, Cantrelle is much better from the left side where he looks more natural. Given his extra-base ability and speed on the bases he can be a top of the order hitter as he uses walks to get on base. He does have some sneaky pop and could give teams 15 homers a season. Let's hope his four-week swoon this spring isn't here to stay.
#118 CASEY SCHMITT (3B/RHP San Diego State): It isn't too often when you are about to enter a draft and scouts don't know where you will play. That is the case for Schmitt as he could be either a third baseman or a reliever.
From a pitching side of things, Schmitt has served as the Aztec's closer the past two seasons recording 17 saves. He did that with a clean and easy delivery using a fastball splitter combo. His fastball lives around 94 mph, while his splitter tends to sit in the 77-80 mph range but can get to 83 mph.
Offensively, Schmitt has the raw power to become a solid hitting corner infielder, but he needs to make that choice sooner than later. He showed that power last summer, homering five times with wooden bats which equaled his total during his sophomore season in college. He plays solid defense at the hot corner and has a strong arm to go with it.
#117 ANDREW ABBOTT (LHP Virginia): A long time ago, college relievers were highly valued in the draft process. That process ended in 2016 as teams just don't value a good reliever anymore. Another formally drafted arm in 2017, Abbott is hoping his decision to come to college will pay off in the end.
Abbott has earned the reputation of one of the best pure relievers in baseball using a great two-pitch mix to get it done. His fastball sits 91-95 mph with a very good life, but his curve is the bread and butter of his arsenal and that is already a pure strikeout pitch. He throws it to both sides of the plate and commands it anytime he wants. It almost reminds me of the old Sean Marshall curve when he was in the pen for Cubs back in 2008.
#116 IAN SEYMOUR (LHP Virginia Tech): That last Hokies player taken in the first five rounds of MLB draft was Mark Zaguins of the Cubs in 2014. Seymour is in line to break that this season. Seymour got off to a hot start this season before things were shut down and he is hoping teams are looking at that going forward.
He may not be the biggest guy on the mound, but Seymour has been able to get his heater in the 90-94 mph range despite mostly sitting 88-90 mph. His deception and heavy life on his pitches made things difficult for hitters to square up especially off his best secondary pitch the changeup. He does have a slider that he uses, but that is very unpredictable at this point.
#115 TRENT PALMER (RHP Jacksonville): Sticking with college arms and you have Trent Palmer from Jacksonville University. While he isn't going to be the top end prospect some guys will be, his strong start to 2020 to go with his solid performance out of the pen in the Cape Cod League last summer is starting to see his name pop up in the top three rounds.
Although not your normal starter size-wise, scouts feel can stick in the rotation given the way he can maintain velocity over a start. He has a four-pitch mix and throws three of them consistently that starts with a 91-96 mph sinking fastball. His changeup is better known as a split change in the 82-84 mph range, and his slider rounds out at 79-83 mph. He does have a slower curve, but it is considered a fourth pitch as he rarely uses it.
#114 CAYDEN WALLACE (3B Greenbrier, AR): The Razorbacks are hoping in-state prospect Cayden Wallace honors his commitment and comes to school. However, given where he is on this prospect list that decision may not be as cold and try as they would like.
Despite not a great senior season, Wallace is still one of the better power-hitting high schoolers in this class and has produced some of the best exit velocities. Not only does he generate pop to all fields, but his power also stands out more than his pure hitting as that is his calling card at this point. He runs well for his size so hits in the gap will be extra bases. The biggest concern is his inability to consistently hit to unleash that power. If that changes, he is going to be a power-hitting star for years to come.
#113 LANDON KNACK (RHP East Tennessee State): One of the pitchers that I have had my eye on for the Cubs is that of Knack. The best fifth-year senior prospect in years, Knack has the potential to go anywhere from the second or third round to as low as the final pick this year. The reason I have been so high on him is what he has done since coming back from his torn labrum.
In four starts, not only was he a perfect 4-0 with a 1.08 ERA and an NCAA best 51 punchouts in 25 innings. To make that look better he had 51 strikeouts to just one, yes one walk. Those numbers are eye-popping especially when your heater is just 89-92 mph, but has gotten enough strength to see that increase 93-95 mph and topping out at 98 mph.
Knack has tightened his grip on his slider to make that a consistent offering now and added more power to his once get me over curve. He has continued to demonstrate a good feel for his changeup giving him four solid pitches.
#112 SLADE WILKS (OF Columbia Academy, MS): Slade is certainly a baseball name if I have ever heard one and Slade Wilks is a baller so much so that he is the best prep prospect in the state of Mississippi. He began playing for the high school team in seventh grade and slammed 41 homers in his first three years. That was followed by six homers in 10 games this spring before the season was canceled.
Wilks provides plenty of raw power thanks to a combination of bat speed, strength, and loft in his swing. He generally makes hard contact leading to impressive exit velocities as some have compared him to a young Jeromy Burnitz. Evaluators who are not sold on him question the length of his swing and wonder if he will be able to get all the pop he can.
#111 ANTHONY SERVIDEO (SS Ole Miss): Not being familiar with too many prospects, Servideo is one I am familiar with having watched some of his games over the past week. The former outfielder spent time in 2019 shuffling in the corner outfield spots before hitting a career-worst .149 in the Cape Cod League. He looked like a different player this spring and emerged as one of the best shortstops prospects in this year's class as he was hitting .390 when the season came to an end.
Servideo is the perfect example of what we like to call a table-setter. He works counts, drawing 24 walks in 17 games, and aggressively uses his speed on the bases to make things happen. To continue to remain at the top of the order, he will need to cut down on his left-handed swing a little bit to make more consistent contact. He isn't big and he won't be a slugger so constant contact to put the legs in motion will be the key to his success.