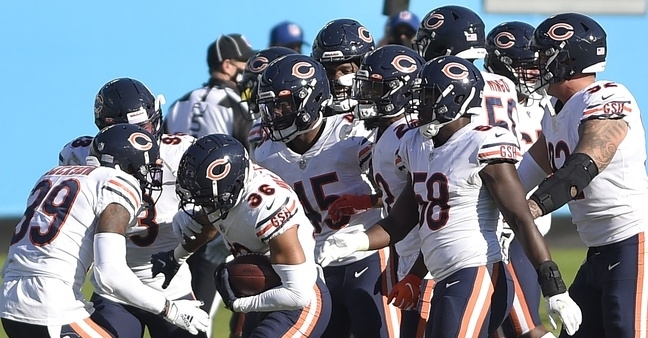 | | |
| --- | --- |
| Chicago Sports HQ Podcast: Hotseat talk, CFB playoff projections, Bulls predictions, more | |
---
| | | |
| --- | --- | --- |
| Thursday, December 17, 2020, 8:59 AM | | |
Today on Chicago Sports HQ chatter, the Bears are coming off their best performance of the season to keep themselves alive in the post-season picture for another week. Cole and I dive into what went right for them last week and what to expect the rest of the way.
Could both Ryan Pace and Matt Nagy be safe one more season and what to make of this Nickelodeon postseason broadcast and what it means for the future?
With the college football season entering championship week, both Notre Dame and Northwestern are playing for bragging rights this week. What does a Notre Dame or Clemson loss mean for the CFP moving forward?
Does Ohio State even deserve this opportunity and how it affects what the Northwestern Wildcats have done this season? With Lovie Smith out at Illinois, Cole and I discuss who could be some possible candidates taking over. Could Jim Leonard, Bret Bielema, or Lance Leipold be what the Fighting Illini are looking for?
College basketball is in full swing as conference matchups begin this week. After an impressive win at Kentucky, what does Notre Dame have in store against both Duke and Purdue this week? Is Northwestern a better team than most thought and is Illinois starting to come to fruition or did they just go through a difficult stretch of their schedule.
Cole and I want to give condolences to former UIC Head Coach and former Bull Jimmy Collins as he passed away over the weekend at age 74.
With the Bulls entering the end of their preseason tilts, what have we seen from them so far and how could that translate into success this season. Cole and I set the over-under at 32 wins, and if that would be enough to make the postseason.
We close out shop by briefly touching on the NHL start date of January 13th and the potential for MLB to delay the season to May 1 and require mandatory vaccinations. What does that look like from a player side of things as well as fans?