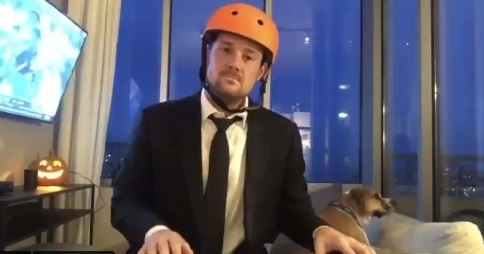 | | |
| --- | --- |
| Cubs Corner with Barstool Carl: Cub Fandom, Favorite players, 2016 title, Managerial talk | |
---
| | | |
| --- | --- | --- |
| Sunday, April 26, 2020, 7:03 PM | | |
On this edition of the Cubs Corner podcast presented by Coach's Bar and Grill features Anthony talking with blogger for Barstool Sports and long time Cubs fan Barstool Carl.
Coach's Bar and Grill, located at 6169 North Northwest Highway on the northwest side of Chicago, is still open for delivery and takeout.
The chat begins with Carl explaining his long road to getting where he is a Barstool — as well as touching on the various stops he made along the way.
The pair discuss stories of their Cubs fandom. Anthony mentioned the time he and his father went to a Cubs game, and they shouted Alfonso Soriano's name until late in the game he turned and waved. Carl mentioned a time he was alone in his basement hoping for a home run and Scott Servais delivered. The point of both conversations being to illustrate the immense amount of power these athletes hold in terms of touching fans' lives.
Both Anthony and Carl also talked about their favorite players of all-time. For Anthony, it was names like Kerry Wood, Sammy Sosa, Alfonso Soriano, Kris Bryant, and Anthony Rizzo — and for Carl, the list included Aramis Ramirez, Derek Lee, Mark Grace, Mark Prior and more.
The group discussed Marquee Network, as well as analyzing the managerial switch from Joe Maddon to David Ross — one that both ultimately agree with and believe will pay dividends for the Cubs if they get to play baseball this year.
It wouldn't be a Cubs podcast during quarantine without mentioning the 2016 World Series, and both spent part of the episode chatting about what the World Series Win meant to them. Both agreed that over time, it continues to mean more — especially since the Cubs' window has seemingly closed without the coveted second ring.
Before finishing the chat, the two also delivered their own personal Cubs' Mount Rushmore's.
Anthony's featured Kerry Wood, Alfonso Soriano, Kris Bryant, and Anthony Rizzo.
Check out the episode to find out Carl's picks and more.
As always, this episode, past episodes, and future episodes are available on Soundcloud, Apple Podcasts, and the CubsHQ website.