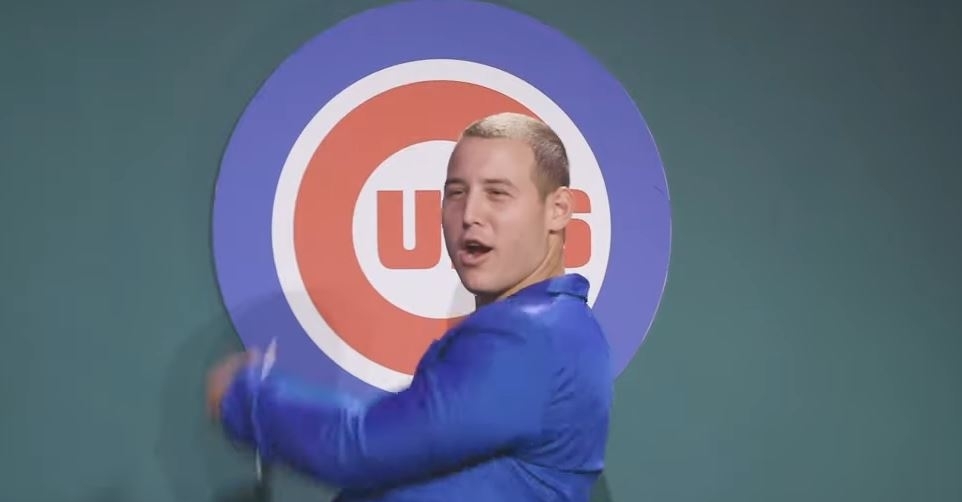 | | |
| --- | --- |
| Cubs News and Notes: Cubs roster talk, Jason Heyward's golden heart, more | |
---
| | | |
| --- | --- | --- |
| Wednesday, July 1, 2020, 8:45 AM | | |
CUBS NEWS AND NOTES
Cubs baseball is back! Not that I've been counting the days since MLB was forced to shut down all operations, but it's been a total of 110 days since the last Spring Training game was played. No more waiting, though; baseball is finally back. The Cubs will resume "normal" operations (whatever that means these days) later this morning, as Spring Training 2.0 finally kicks off… oh wait, that's football…
Chicago's 60-man roster – consisting of 50-men for now – was released on Sunday. You'll see all of the familiar faces, a plethora of new ones, and the best part is, no one on the team has opted out. There was some concern that Jon Lester and/or Anthony Rizzo may have chosen to sit out the season, as both are childhood cancer survivors, but as of now, both are on the roster. When talk of resuming play began hitting the media outlets nearly a month and a half ago, Rizz was interviewed, at which time he relayed that his doctors had told him that he had no reason to consider himself high-risk. Great news.
If the Cubs are going to exhibit a show of force, they'll need to be firing on all cylinders at the same time – something that's been missing for the last couple of years. This season won't be the normal 162-game marathon, but rather a 60-game sprint to the finish. Notoriously known as a second-half team, David Ross is going to have to get the most out of his roster from the minute the team takes the field for their first game.
I really believe you'll see Yu Darvish assume the #1 spot in the rotation, with Kyle Hendricks following him. As for Big Jon? Well, I honestly see him dropping to the #3 spot behind Yu and the Professor. And that fifth spot? It's Tyler Chatwood's to lose.
The bullpen still scares me. Assuming he's healthy, Jeremy Jeffress could be the best pitching acquisition that the team picked up this past winter. I also have a lot of hope for Ryan Tepera and Casey Sadler. Some of the other acquisitions? Not so much. More than anything, Craig Kimbrel has got to get back in his groove. If God forbid he falls flat, Tepera is going to have to step up and fill the closer's spot until Tommy Hottovy can figure out how to get the Kimbrel train back on the tracks – hey, he did wonders for Chatwood and Darvish.
The infield is a bit of mess, as several players vie for the slot at second base. No less crowded is the outfield, which now houses the regulars plus Ian Miller and Steven Souza Jr. Souza desperately needs a comeback, if for no other reason than self-vindication. Ian Miller was an absolute beast in March and if he continues on the same trajectory, he's liable to find himself on the Opening Day roster.
No schedules have been released yet, but those should be coming soon. Keep your fingers crossed.
Here's how you know baseball is back: We've got a trade — and a player to be named later!

The San Diego Padres are acquiring middle infielder Jorge Mateo from the Oakland A's for a PTBNL, sources tell me and @kileymcd.

— Jeff Passan (@JeffPassan) June 30, 2020
J-Hey's golden heart: In addition to his five Gold Gloves, Jason Heyward also just exhibited that he has a heart of gold as well. Heyward took the time to do his part in helping with the effort to eradicate COVID-19. On Tuesday, J-Hey made a generous donation of $100,000 to the University of Chicago Medicine Department, which was split between two causes. A total of $50k will be allocated o help healthcare workers, while the other half of the money will go to help the COVID-19 tracing program in the city of Chicago.
Heyward told the Chicago Tribune, "Through this donation, I want to help ease the personal burdens on our healthcare heroes, and support efforts aimed at reducing the spread of COVID-19, especially in vulnerable communities hit hard by the virus."
J-Hey has always been a class act, both on and off the diamond, and this bit of philanthropy certainly went to a noble cause. Kudos, J-Hey.
Cubs' Birthdays: Celebrating yesterday, were ex-Cubs Mark Grudzielanek (50), Doug d'Ascenzo (56), and posthumously, Paul Toth (85), Joe Stephenson (99), Johnny Hudson (108), Davy Jones (140), and Jocko Flynn (156).
Baseball Quotes: "The game of baseball is better when the Dodgers are playing well, just like when the Yankees are playing well, or the Cubs, the Phillies, the big-name teams." – Pete Rose

Tags: Chicago Sports Baseball
,
Jon Lester
,
Anthony Rizzo
,
David Ross
,
Yu Darvish
,
Kyle Hendricks
,
Tyler Chatwood
,
Jeremy Jeffress
,
Casey Sadler
,
Craig Kimbrel
,
Ian Miller
,
Jason Heyward
,
Tommy Hottovy