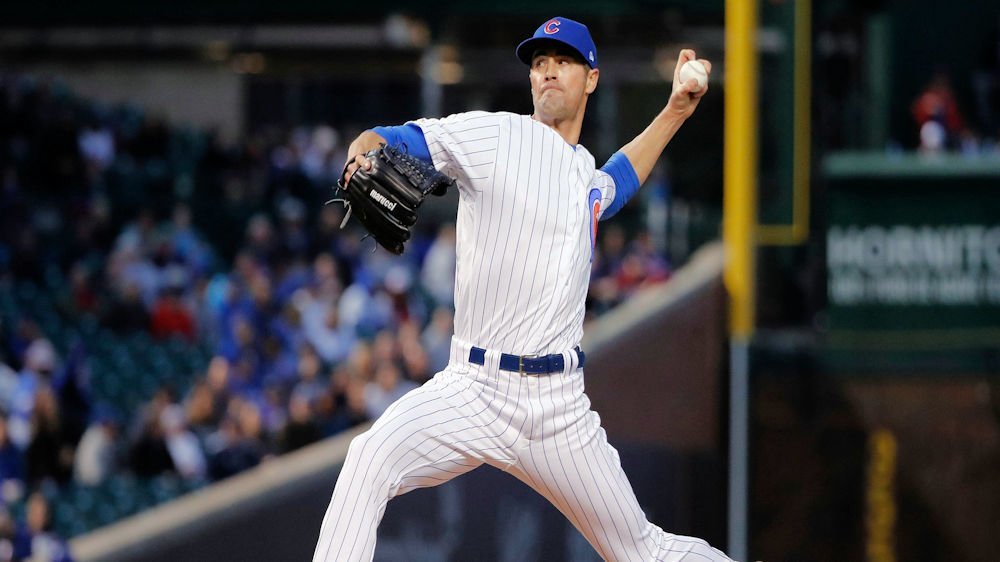 | | |
| --- | --- |
| Cubs News and Notes: Hamels in high demand, Cubs add righty, Attendance down, Hot Stove | |
---
| | | |
| --- | --- | --- |
| Sunday, November 24, 2019, 5:55 PM | | |
CUBS NEWS AND NOTES
Cubs acquire righty: Saturday, the Cubs acquired right-hander, Jharel Cotton from the Oakland A's, for cash; just a minor trade, but at least the ball has started rolling. Cotton underwent Tommy John surgery, causing him to miss all of 2018, and he saw minimal action last year.
As I wrote in my Odds and Ends column on Sunday morning, I'm not a big fan of this trade. Cotton doesn't seem fully recovered, and pitching to a 7.71 ERA (14 outings, one start) for Triple-A Las Vegas in 2019 is not something that the Cubs need in their bullpen.
Cotton does have a minor league option remaining, he's arbitration-eligible this year and controllable for another three seasons, so at least there is a little bit of upside there.
Cubs have acquired righty Jharel Cotton from A's for cash. Reclamation project with plenty of upside. pic.twitter.com/BvUtQt8S1E

— Jordan Bastian (@MLBastian) November 23, 2019
Cole Hamels: Former Cub, Cole Hamels, is drawing an insane amount of attention on the free-agent market, with 14 teams reportedly showing interest. While the Phillies have been mentioned as a possible landing spot, the majority of the teams who are reportedly interested have not been named, leading many to believe that Hamel's agent is merely attempting to drive up the price tag. Good for him – I'd like to see Cole get what he can for the remainder of his career.
Attendance slipping: MLB attendance slipped 1.5 percent in 2019, adding to a cumulative 8.5 percent drop, dating back to 2012. Joe Sheehan of Baseball America blames the "rebuilding processes that are leading to unwatchable games."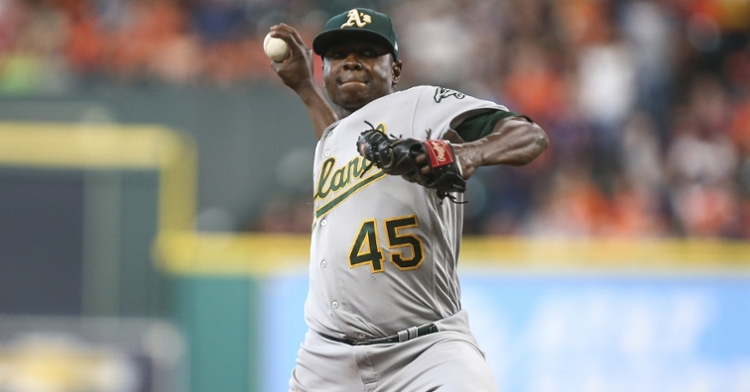 For the Cubs, attendance slipped a modest 2.71% in 2019, dropping to 3,094,865 from the 3,181,089 in 2018. Overall, the Cubs' attendance is down 4.26% since 2016, when a total of 3,232,420 visited Wrigley Field.
Rizzo Foundation: The Anthony Rizzo Foundation has come through again for pediatric cancer - $1,000,000 – way to go Rizz!
At the walk, @RizzoFoundation donated $1M to a local children's hospital to aid families battling cancer. ?? pic.twitter.com/Eg3VtbnDAa

— Chicago Cubs (@Cubs) November 24, 2019
Trade choices: When it comes to trades this winter, two names keep surfacing on the rumor mill: Kris Bryant and Willson Contreras. While I can see very transparent reasons for dealing KB, I'm a little conflicted over Contreras.
Three amigos: Jon Lester posted a picture hanging out with pals Pedro Martinez and David 'Big Papi' Ortiz.
About last night...@davidortiz @45PedroMartinez pic.twitter.com/EX1RaG3LFs

— Jon Lester (@JLester34) November 23, 2019
Cubs' Birthdays Celebrating yesterday (all posthumously) were Billy Ott (79), Herman Reich (102), Claude Jonnard (122), Jesse Petty (125), and Jimmy Sheckard (141).
Baseball Quotes: "If you're ten years old and your coach says get on top of the ball, tell him no. In the big leagues, these things that they call ground balls are outs. They don't pay you for ground balls. They pay you for doubles and for homers." -Josh Donaldson
His fastball looked about the size of a watermelon seed and it hissed at you as it passed. -Ty Cobb on Walter Johnson pic.twitter.com/PVWWxBIKMR

— Baseball Quotes (@BaseballQuotes1) November 22, 2019
MLB and the Hot Stove
Pirates: According to Enrique Rojas (ESPN), the Pirates are no longer considering Joey Cora for the open manager's spot. Until the slot gets filled, the Pirates at a bit of a stand-still, not knowing what they'll be doing as far as trades.
Astros: The investigation into the Astros' cheating scheme seems to be growing tentacles. Baseball Commissioner, Rob Manfred met with "15-20 Astros' personnel" this week, according to reports.
According to Tom Verducci, the scheme–which allegedly used a center-field camera, dugout televisions, and trashcans to signal pitches to club hitters–was used for a period of "about three months" in 2017. However, investigators are still trying to determine whether the club deployed this system during the playoffs.
News from last night: MLB is talking with players as its investigation into sign-stealing widens and tries to separate fact from fiction with wild but so-far-unfounded allegations — buzzing band-aids, earpieces, algorithms — surrounding the Houston Astros. https://t.co/q2nNzg6n9G

— Jeff Passan (@JeffPassan) November 23, 2019
A separate investigation has been launched, which will be looking into an alleged directive from Houston front-office employee, Kevin Goldstein, who reportedly suggested that club scouts should use cameras to conduct surveillance on opposing teams' dugouts.
Know of a couple ex-Astros scouts who received the email from Astros higherup asking them to use cameras to steal signs. Neither agreed to do it. One was fired a year later (along w/many other scouts) other left for better job. So far neither has agreed to tell their story to MLB

— Jon Heyman (@JonHeyman) November 23, 2019
Of course, it wouldn't take long for the Astros' scheme to become the brunt of jokes, so let's just start here…
The "Astros Cheating" Bobblehead is here — from @BobbleHouse16. Comes with a computer, garbage can and mallet! pic.twitter.com/tFMQEf9RWT

— Darren Rovell (@darrenrovell) November 24, 2019
While I'm not sure that it's any laughing matter, laughing is about the only thing we can do as Manfred continues to attempt to get to the bottom of this.
On Friday, Astros' outfielder, Josh Reddick underwent arthroscopic surgery on his left shoulder AC joint, though it's unclear if the injury was the result of banging on cans.
Mets: NY is now showing interest in former Pirates OF, Starling Marte.
Mets have interest in Starling Marte. Fits what they seek — strong defender in CF, righthanded hitter. Pirates still working on manager. Uncertain if he'll be dealt. Cubs, Reds, Padres among others who will look at center fielders.

— Jon Heyman (@JonHeyman) November 23, 2019
Marcell Ozuna: Ozuna's stock is growing rapidly, with the Cardinals, D-Backs, Reds, Braves, and Rangers now all showing interest.
Braves: After a disappointing end to 2019, the Braves have been bolstering their roster for 2020. Even after signing Will Smith to a huge deal this winter, the team is still planning to "spend some money," according to team president, Greg Maffei.
Oops: Nothing like tweeting that your favorite team just signed a huge name; just one thing, make sure you read carefully before "breaking the story" to your Twitter followers…
A Yankees fan thought they signed Zack Greinke—not Zack Granite—and Twitter blew up! ??https://t.co/ZO8HAIBL0e

— 12up (@12upSport) November 24, 2019
Padres: San Diego has hired former utility-man, Ryan Flaherty, to serve as their new quality control coach.