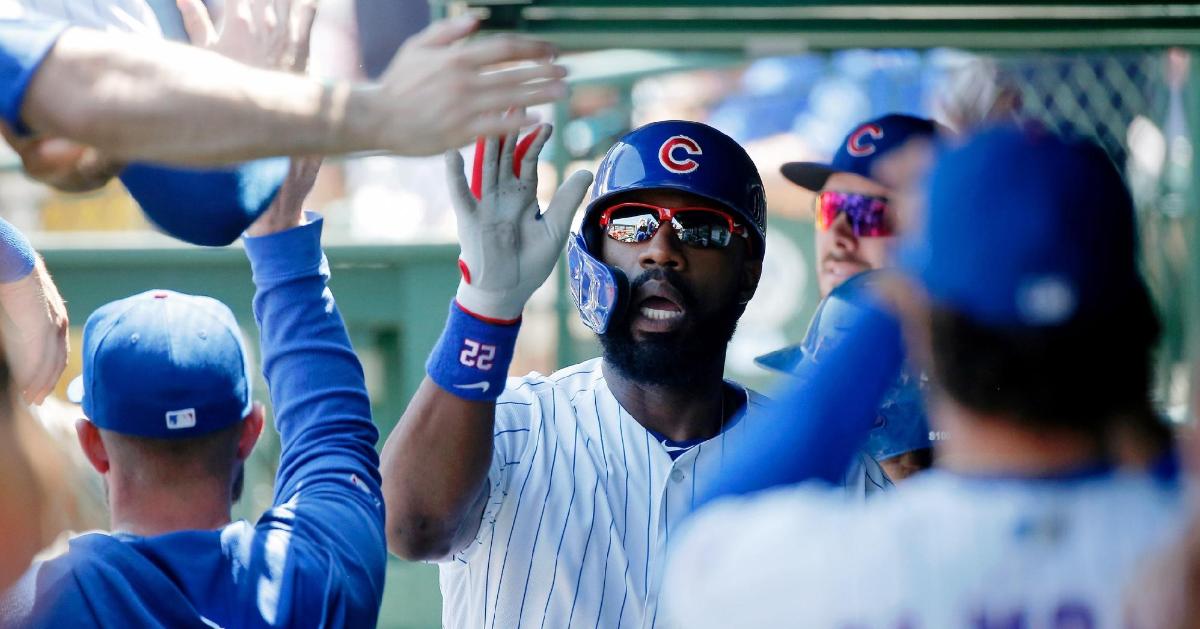 | | |
| --- | --- |
| Cubs News and Notes: Jason Heyward on coronavirus and MLB, Contreras practicing, more | |
---
| | | |
| --- | --- | --- |
| Saturday, March 21, 2020, 8:15 AM | | |
CUBS NEWS AND NOTES
Opening Day: Postponed.
A note to the readers: It's hard to believe that it's been a week since I wrote my "daily" column, but I suppose that's a sign of the times.
ESPN's Jeff Passan phrased it best: "A few days ago, as I was trying to figure out what to do with a baseball season in limbo, it hit me: Baseball is great. Baseball is wonderful. But baseball is nothing without the people. And those people, like all of us, are adjusting to this weird, confusing world. It's tough."
Passan certainly communicates with a lot more people than I do, and he is absolutely right – without fans, baseball just isn't baseball. You know what, though? This column has sort of become what defines me at CubsHQ, and I'll be damned if any virus is going to stop it.
Keep your heads up. This pandemic can't last forever, and we'll eventually have baseball back. In the meantime, stay safe and stay healthy.
Jason Heyward: Yesterday, J-Hey talked to Tim Stebbins from NBC Sports Chicago about the situation, and Tim shared all of the following quotes.
Speaking about the entire situation as a whole, Heyward said, "The feeling for me, and all of us players, is weird." Obviously, those guys have the same worries in life as the rest of us do, and no one is really safe at this point.
Heyward wasn't shocked when MLB suspended play. Said players were in a limbo of what to do and not to do and the move put players at ease.

— Tim Stebbins (@tim_stebbins) March 20, 2020
According to Stebbins, J-Hey is still in Arizona, but according to Jason, there aren't many players left there. Heyward thinks it's probably the safest thing for players to do right now. Heyward had considered going up to his season house in Chicago but had concerned regarding the number of people there who are (or maybe) infected.
When Jason was asked about ramping back up to the season when the time does finally come, he replied, "That's going to be the toughest thing for the pitchers. For the position players, it's gonna be a little bit easier. But it's weird. "Guys are just gonna have to wing it."
This is undoubtedly going to be a crazy season. Guys can only do so much to stay in shape, and all progress that was made during spring training is likely going to be lost. With any luck, the guys who came out of the gate strong this spring will continue that pattern when they come back, but what about the guys who were struggling?
Day 10 without baseball, i drank a bang, took 4 ibuprofen and proceeded to make my debut on MLB the Show.

— Kohl Franklin (@kohlrf) March 20, 2020
When it comes to what the schedule may look like, J-Hey said any ideas at this time are merely speculation. He added that hopefully, we can have some sort of season, as the world's safety comes first.
The virus seems to be going insane right now, and the worst part is that they aren't sure if it is spreading that quickly, or whether this is a matter of test results coming back in a much timelier matter. Either way, the numbers are rising.
When talking about MLB's original suggestion that games be played in empty stadiums, Heyward says, "That's a tough pill to swallow," adding that fan safety is a priority.
J-Hey recently donated $200,000.00 to help those in need during this tough time. Kudos.
Crucial context here. Keep the faith -- and our distance. #Covid_19 https://t.co/PjoLLjcuJl

— Jon Morosi (@jonmorosi) March 20, 2020
The Contreras Brothers: Willson Contreras and his younger brother William (a catcher in the Braves' organization) put their heads together to stay in shape. How about some batting practice with an airsoft gun?
That works! ???? https://t.co/7k9OOccRvn

— Cubs Talk (@NBCSCubs) March 20, 2020
The final cut: Not that it matters at the moment, but I continue to wonder when David Ross will announce his final cuts for 2020. I've seen other teams announcing moves, as they option player to the minors (the Giants optioned two yesterday).
Ross may be taking advantage of the extra time to figure out his next moves, but I think it might do good for both player and fan morale if he were to announce the news. I check the Cubs' depth chart and transactions daily, but nothing has been announced since the last round of cuts (March 11th) that sent Adbert Alzolay and others down to the minors.
MLB preparing for the worst: According to an article by Ken Rosenthal (subscription-based), MLB is preparing for the worst, with regard to having MLB players test positive for the virus. Thus far, an employee with the Reds' organization has tested positive, and a minor leaguer from the Yanks has the virus.
According to the article, both the league and the union are in contact with the CDC, and the union already is in communication with players and agents on what to do if a player tests positive.
Cubs' Birthdays: Celebrating yesterday were ex-Cubs Manny Alexander (49), George Altman (87), Jim Willis (93), and posthumously, Clyde Shoun (108), Johnny Butler (127), and Emil Geiss (155).
Baseball Quotes: "For all its gentility, its almost leisurely pace, baseball is violence under wraps." - Willie Mays
Associate with those who help you believe in yourself. -Brooks Robinson pic.twitter.com/WbD5sEfcyZ

— Baseball Quotes (@BaseballQuotes1) March 15, 2020