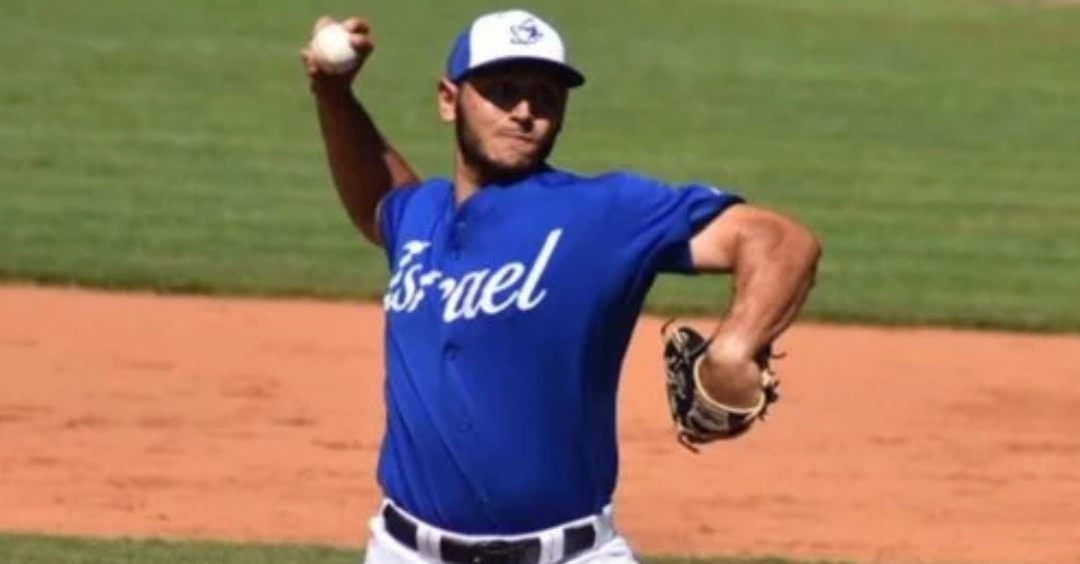 | | |
| --- | --- |
| Cubs sign closer from Israeli national team | |
---
| | | |
| --- | --- | --- |
| Wednesday, March 4, 2020, 12:03 PM | | |
The Cubs continue to take chances on players in hopes of landing someone who may stick on the roster. Last year, Chicago noticed a former Cleveland Indian who was now playing in Italy. That player was Robel Garcia, and the Cubs took a chance on him, which proved to be a wise decision last year.
While some of the Cubs recent free agent signings haven't panned out, Theo and company have done a great job with the international market and have made another international signing. This time it happens to be a pitcher that the Cubs are looking to take a chance on as they have signed Israel national team closer Jon De Marte to a minor league deal.
"A dream come true. On to the next chapter of this incredible journey with the Chicago Cubs... Go Cubs Go," De Marte posted on social-media recently.
De Marte is 26 years old and is a duel Israeli American citizen who grew up in the states. De Marte was named the Gatorade High School player of the year not once, but TWICE while attending high school in New York, so he was primarily regarded as one of the best high school talents out there. Once he got to college, De Marte had trouble staying healthy as a bunch of injuries forced him to land in the Independent League, where he spent time in both Canada and Australia over the past three seasons.
Since landing in Independent ball, something happened to De Marte. Something so telling and so confusing, which saw him not only participate for the Olympic bound Israel national team, but he found himself as the team's closer and by all accounts a dominant one. While finding any stats on him may be difficult, it seems like something may have clicked with late last season, which eventually translated into his Olympic qualifying performance.
It was at that moment that De Marte landed on the Cubs radar, and they have seen enough in terms of bringing him aboard. I hope at some point this season we see or at the very least find out what De Marte changed to reach his next level, but this is certainly a story worth following to see if he can become the Robel Garcia from the pitching side of things.
De Marte isn't precisely a known commodity in the MLB world as he was trying to find his way onto an organization for the past several years, but just never got that opportunity. Now that he has the opportunity, the question will soon commence as to what the Cubs can fully expect out of him and what their eventual plans are for him.
I expect him to open the season in Myrtle Beach with the possibility of Tennessee out of spring. There he will work out of the bullpen, which should help us get a better idea if he has a chance to be a breakout candidate like Garcia was last season. Add in the fact that the Cubs also signed a prospect out of Spain, and you can see they are doing their homework on under the radar players that they hope can turn into gold.
Going back to his high school days, De Marte capped off his senior season by going 6-1 with a 1.22 ERA, five walks, and 59 strikeouts in just 40 innings of work. De Marte also showed terrific skills at the plate hitting a .492 that season with 20 runs driven in.
Upon his injury-plagued college career, De Marte signed with the Normal CornBelters of the Frontier League, where he went 2-1 with 5.53 ERA in 20 appearances. The following season while still with Normal, De Marte went 3-4 with seven saves in 42 relief appearances while posting an impressive 2.87 ERA. Later in 2018, De Marte signed with the York Revolution of the Atlantic League, going 0-0 with a 3.60 ERA in five appearances.
He returned to York last season and saw action in just five innings before an injury sidelined him. Shortly after that injury, De Marte signed with Les Capitales de Quebec from the Canadian American Association, going 3-2 with five saves and a 2.23 ERA in 40 innings of work. That helped him sign a contract with Perth Heat from the Australian League, but now he at Cubs camp.
De Marte has been pitching for the Israel national team in which he has been the closer for the Olympic qualifying club. During the 2019 European Baseball Championships, De Marte went 1-0 with a 0.00 ERA, zero walks, and eight strikeouts in five innings of work.
It will be interesting to see if his play through the second half of 2019 and in the Olympic qualifying rounds can carry over to some real minor league ball this year.