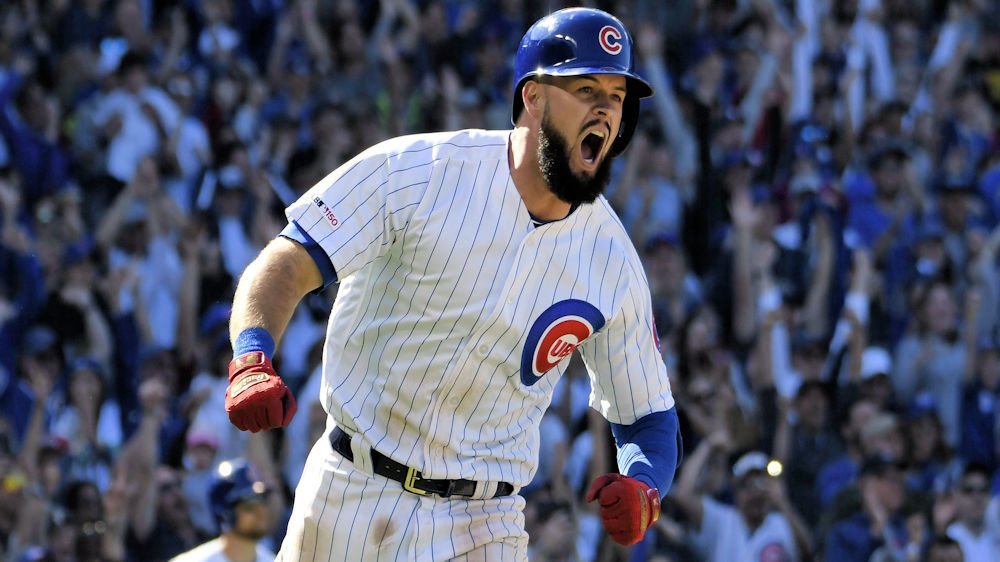 | | |
| --- | --- |
| CubsHQ Mailbag: Free Agency, Cubs Coaching staff, David Bote in 2020, Rotation changes | |
---
| | | |
| --- | --- | --- |
| Wednesday, October 9, 2019, 7:49 AM | | |
Lisa Gengler asks "Are players "available" as free agents as soon as their team's season is done, or does that occur after the World Series is done?"
This one is a pretty simple one to answer. One day after the World Series ends, eligible players can file for free agency. For the next five days (called a "quiet period"), teams can negotiate with their own players, but are prohibited from signing anybody else.
At the end of the quiet period, teams must decide whether or not they'll be issuing qualifying offers to eligible free agents. That same day also marks the deadline for teams having to make decisions on player options. The day following the quiet period, players are allowed to sign with whichever team they choose.
Chelle D. asks: "What is the status of the supporting coaching staff?"
It's too early to tell. We all know that Mark Loretta and Will Venable have interviewed for Joe Maddon's job, but that's not to say that they won't stay in their current roles if they either or both fail to land the position. Brian Butterfield will likely be back at third base, and you can pretty much count on Lester Strode to be in the bullpen.
Tommy Hottovy and Anthony Iapoce are the two wild cards in the deck. The Cubs seem to want to change hitting and pitching coaches every season lately, but with a new manager coming on board, the pair is in limbo. Theo's not happy with the team's performance, and Hottovy's and Iapoce's names are on the hook. I was reasonably impressed with the level of involvement that Hottovy took, but Iapoce didn't seem to have much of an impact, whatsoever.
I think you may see Iapoce replaced, but I'd like to see Hottovy get a chance under a new manager. I guess we'll see.
Anthony Francis asks: "What do you expect David Bote's primary role to be in a theoretical post-Kris Bryant Cubs regime? Will they try to get by with him at 3B since he is affordably signed for an extended period, or will they still seek out a higher profile player to consistently start there?"
My gut reaction when I started envisioning a Bryant-less Cubs' team was that Bote would become the starting (and every day) third baseman, for precisely the reason you suggested: his team-friendly extension. Bote does a great job defensively at third best, and while he's no KB, even Bryant himself racked up over a dozen errors there this season. Bote can be a super-utility player, but with the increasing likelihood of Ian Happ staying on board, I'd almost prefer to see Bote at third consistently.
So far as acquiring a high-profile third baseman, everyone seems to have their eyes on Anthony Rendon, but I can't see him coming. Rendon is last year's version of Bryce Harper (as far as free agents who are about to get paid big money), with the sole difference being that Rendon's $33M a year won't last for as many years (presumably 5-6 years).
Even without the services of Rendon, the Cubs could seek a more established third baseman through the trade market, keeping Bote as more of a bench player. The Orioles may be marketing both Jonathan Villar and Hanser Alberto this winter, and either would be an upgrade (over Bote) at third. Both also play second and short, leaving the Cubs with more infield depth than they have with Bryant. While neither of those guys is a KB caliber defenseman, both put up good numbers at the plate, with Alberto being the better of the pair, in my opinion.
The one thing that could favor Bote getting the nod would be payroll, as his ability to cover third (if entrusted to do so) would free up some cash to acquire pitching help. Bote's still emerging, and with playing time consistently, I think you'll see him improve, both defensively and at the plate.
David Smith asks: "Do you think the starting rotation will look any different?"
Actually, yes, in a lot of ways. First and foremost, I don't think we'll see Cole Hamels back, so there will be at least one new face in the rotation. While the Cubs could sign a free agent or trade for another rotation arm, I think that as the money issues continue, the Cubs will look toward Tyler Chatwood to fill the spot. Using Chatwood only makes sense based on the way that he turned himself around in 2019. Why Joe Maddon seldom used Chatty is a mystery to me, but the guy did a hell of a lot more right than he did wrong this year.
I also think you'll see the rotation ordered jumbled around. God love Jon Lester, but that's an aging arm with lower velocity. It wouldn't surprise me in the least to see Yu Darvish take control of the number one spot in the rotation, but obviously, that depends on who the Cubs may pick up this winter, and it certainly depends on Darvish's performance this spring.

Tags: Chicago Sports Baseball
,
David Bote
,
,
,
Cole Hamels
,
Tyler Chatwood
,
,
Yu Darvish
,
Joe Maddon
,
Lester Strode
,
Tommy Hottovy
,
Anthony Iapoce
,
Will Venable
,
Brian Butterfield
,
Mark Loretta