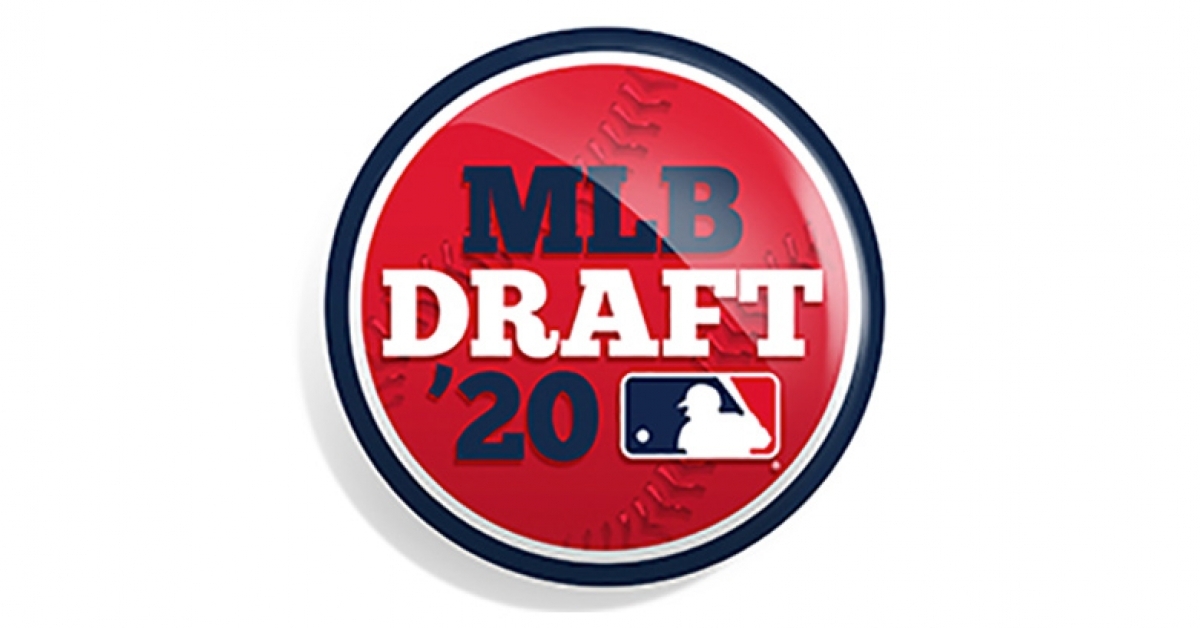 | | |
| --- | --- |
| Happy 2020 MLB Draft Day! Breaking down the Top 10 Prospects | |
---
| | | |
| --- | --- | --- |
| Wednesday, June 10, 2020, 8:29 AM | | |
At last, we have reached the end of the Draft prospect series as the cream of the crop is set to be unveiled. With hours until the 2020 MLB draft, these are the players you should expect to hear called early Wednesday night.
#10 HESTON KJERSTAD (OF Arkansas): Despite the Cubs picking 16th, Kjerstad's names have been circling them for a while, but I don't see him falling that far. His 31 homers over the past two seasons for the Razorbacks gives him the best power from the left side of the plate of anyone in this class. Kjerstad also projects to have some of the best overall power long term.
That power comes from a combination of strength and bat speed as he has above-average raw power to all fields. His swing is a bit concerning at this point as there is a lot going on, he needs to be as precise as possible, or it won't work. He is an aggressive hitter who will strike out a fair amount but will also produce the power teams are looking for in a middle of the order bat.
#9 MAX MEYER (RHP Minnesota): When I was breaking down whom the Cubs could take at No. 16 about a month ago, Meyer was on my list at that time. That was mainly because he was ranked the 18th best prospect at that point but has now risen into the top ten making it unlikely he falls to Chicago. Meyer not only recorded 16 saves as a freshman but was second in the Big 10 in ERA as a sophomore (2.11) and then went on to lead team USA that summer with a 0.69 ERA.
The talented righty reliever owns the best slider in the entire class as he could use that as his primary pitch, given the 87-91 mph velocity range and hard breaking movement. His four-seamer is also an impressive weapon as we have seen the velocity sit 93-97 but has touched 98 and even 100 in some of his most recent outings. His fading change has shown flashes of becoming a reliable third pitch and expect that to be used much more in the coming seasons.
#8 REID DETMERS (LHP Louisville): After being one of the best high school arms Illinois has ever seen in 2017, honored his commitment to Louisville and is now on the cusp of the top 10. Looking back at what he has done for Louisville, Demers set a program record 13 wins and 167 strikeouts in 2019, so there was plenty of reason to get excited about 2020.
His fastball is consistent and usually ranges in the 90-94 range, but it does look much faster than that for hitters because he commands it so well, and they can't see to pick it up out of his hand. His 72-76 MPH curve has a decent break and could be a plus pitch for him also. Detmers has a sinking change in his arsenal that can be effective but doesn't use it a ton.
#7 ZAC VEEN (OF Spruce Creek, FL): One of the best prep outfielders in this year's class is that of Zac Veen. The 6-4 outfielder committed to Florida, but given where he is slated to go, I find it unrealistic he passes up a top 10 overall selection. He was arguable the most consistent player in the entire class during the summer circuit and combined that with a hot start this spring to shoot up draft boards.
Veen has the kind of swing that coaches and scouts want to teach their players, and given his 6-4 frame, there is room to add some strength. He does provide some excellent bat speed, but at this point, he is more focused on hitting than power. However, don't let that fool you as he has been known to put on some big-time batting practice displays. He has reminded some scouts of Cody Bellinger in terms of swing and stance, but the power doesn't match.
#6 GARRETT MITCHELL (OF UCLA): Mitchell was a solid high school prospect in 2017 who found himself in the top 100 at that point. He had all the tools to be great, but questions about the ability to reach the best level of those tools caused him to fall a bit that year, which is why he went to UCLA and is now a lock in the top 10.
One of the concerns for him out of high school was his swing, but that is no longer an issue as he has made considerable strides to correct that. That showed in 2019 as it was the first-time scouts have seen him hit all season consistently. His plus raw power that he uses in BP has now translated to games, which is another reason teams may not be able to pass him up. Although big and strong, he is also an above-average runner and should have no trouble sticking in CF. I compare him similar to Charlie Blackmon in terms of skillset.
#5 NICK GONZALES (IF New Mexico State): Although he isn't listed to have a set position quite yet, Gonzales excelled in the middle infield playing both SS and 2B. He has some skill, but also some asterisks to his game, mainly his .600 batting average as a senior as it didn't come against the greatest of competition. Scouts are looking at his Cape Cod line last summer, where he hit .352.
He is not the biggest player in the world but has as much pure hitting ability as anyone in this class. He generates the hits with a short compact swing that produces a ton of bat speed, allowing him to control the strike zone. He is going to add some strength to that body, but even so, I expect him to be more of a doubles hitter than a power hitter. Defensively, you can't go wrong putting him at SS or 2B, his overall less than ideal Arm strength should have him ticketed to 2B.
#4 EMERSON HANCOCK (RHP GEORGIA): Arguably the best pitcher in this year's class, Hancock has a shot to go NO.1 overall despite his No. 4 ranking. That would not shock anyone as he was baseball best pitcher the first half of the 2019 season, surrendering a total of eight runs over his first 10 starts that year.
The leader and ace of the Georgia staff is going to pound the zone with strikes and makes life miserable for the opposition with a 94-97 mph heater that peaks at 99 mph with excellent riding life. He also offers three secondary pitchers that project to be average or better, giving him the ability to be a front of the rotation arm for years to come.
His go-to breaking ball has to be his slider as it brings some solid 86 mph velocity and breaks extremely hard. That slider is paired with a slower curve that he used more in high school, but that pitch manipulates the slider quite well. He hasn't needed to use his fading change up a whole lot, but he can locate it well, and it is a nightmare to pick up.
# 3 ASA LACY (LHP Texas A&M): He may be the highest-rated pitcher in this class, but that doesn't mean he is the best or that he will be the first one taken. Despite that, Lacy is a can't miss lefty who will anchor any rotation for the next decade or so. Lacy has been on quite a tear since coming to the Aggies as he ranked third in opponents batting average at 162 and ranked eighth in strikeouts per nine at 13.2.
After throwing close to 90 in high school, now he is sitting 92-97 most days, and his 6-4 frame is creating more of a downhill plane than ever before. To go with that fastball, Lacy employs both a slider and a curve in the low 80's and hitters just don't seem ever to get good swings on those pitches. He does have a change that fades and sinks, but unless he uses it more, it won't be that effective. Still, Lacy has all the makings of an ace long term and could become a Clayton Kershaw type of arm.
#2 AUSTIN MARTIN (OF/3B Vanderbilt): Martin reminds me of Kris Bryant in a sense back when the Cubs took him No.2 overall. A guy with a ton of potential and a ton of pop, but someone who doesn't have a set position on the diamond long term. Martin is all about versatility on the diamond as he started at six different positions as a freshman and still managed to hit a 392 and scored 87 runs.
Martin has an excellent feel for the bat and is the best pure hitter in this draft. He makes consistent hard contact with a short and quick right-handed stroke, but his lack of overall physicality may keep his powerless than it should be. He uses the entire field, and as of right now, there doesn't appear to be any weaknesses in his hitting approach. Let's see what a little added strength could do for him.
#1 SPENCER TORKELSON (1B Arizona State): In an ideal world, this is who the Cubs should take, and this is who I would want them to take as the first baseman of the future. The only way that would happen would be if the Cubs can trade up to No. 1, which won't happen, so we can only dream. Ever since arriving on the Arizona St. Campus, Torkelson has been talked about as one of the nation's best prospects, and right now, he appears to be a consensus No. 1.
Not much of defender in high school, he has dramatically improved that, but his bat does the talking for him. Torkelson can hit and drives the ball well to all fields but is at his best when using the middle of the field. Add in the high walk rate, and you have someone who is going to deliver you a high on-base percentage yearly.
Torkelson has tremendous power to the pull side but does have the ability to go the opposite way. The best thing about the power he possesses, he is so strong that he doesn't have to sell out to get that power, and instead, it comes with so much ease. He has worked hard on defense and has now become comfortable at first and is reliable enough to stay there long term. Look for him to make an immediate impact for someone by 2021 or 2022.