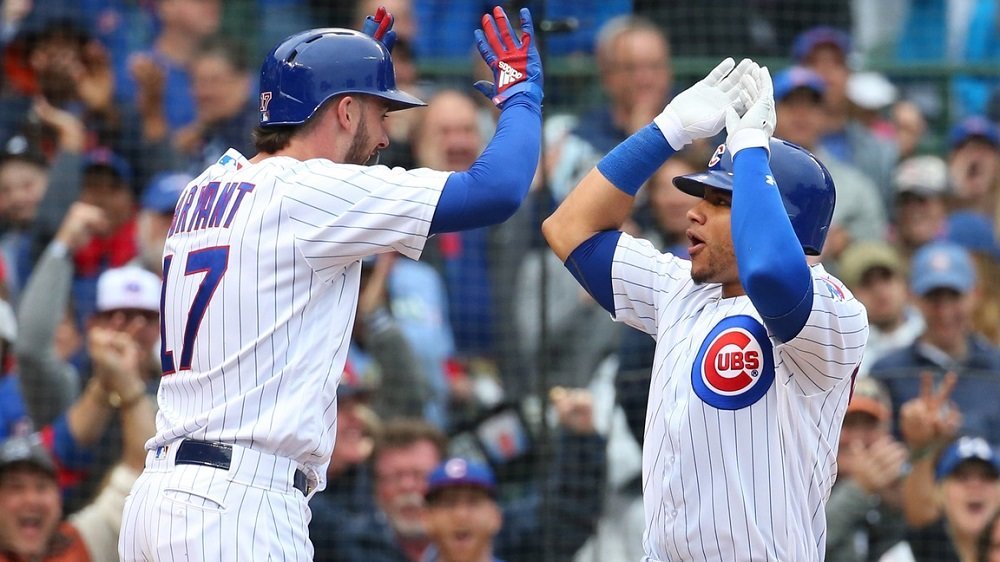 | | |
| --- | --- |
| Longing for Chicago Cubs baseball? Here are your current options | |
---
| | | |
| --- | --- | --- |
| Monday, February 17, 2020, 11:47 AM | | |
There may be light at the end of the Marquee Network tunnel. Let's just hope it's not another oncoming train.
Face it, this entire Marquee Sports Network launch is nothing short of a catastrophe. With just five days until the first spring training game, Marquee has failed to provide viable solutions for how fans will receive the network. Comcast – one of the biggest providers in and around Chicago – is still without a deal, leaving hundreds of thousands of fans in the lurch.
Crane Kenney says that the network is now available on upwards of 30 carriers, yet most still can't find coverage in their area. Marquee has provided a link to check for coverage, but I must warn you – even with this many carriers, a lot of fans are still without an option to cover them.
Kenney on Marquee agreements/fees pic.twitter.com/0fyMyW9Thn

— Mark Gonzales (@MDGonzales) February 17, 2020
Crane Kenney on Marquee/Hulu agreement pic.twitter.com/qROCEK6vqv

— Mark Gonzales (@MDGonzales) February 17, 2020
HULU + Live TV
Marquee Sports Network has finally added another carrier this morning. According to the Cubs' press release, "Through the Hulu + Live TV offering, subscribers will have access to Marquee Sports Network, which will feature nearly every Cubs Spring Training game, at least 145 regular-season games, exclusive Cubs content and original sports programming."
The majority of the remaining 17 games will be nationally televised.
Marquee Sports Network announces new channel partner: https://t.co/INgRMlOBbA pic.twitter.com/zxDo7PCqML

— CubsHQ.com (@ChicagoCubsHQ) February 17, 2020
Hulu Plus Live TV is currently $54.99/month, so it won't come cheap to many. If Hulu would offer the Marquee Network as an ala carte channel, I'd be all over it, but I am not a fan of their format and refuse to spend that much in addition to the $49.99/month that I currently spend for YouTube TV.
For those who want to try the service, Hulu-Plus offers a free, one-week trial. If nothing else, Hulu doesn't lock you into a contract, so you could go month-to-month until a better or more affordable option comes along.
Live Cubs game broadcasts on Hulu are only available to consumers in the team's geographical market according to reports.
The Cubs added Hulu + Live TV this morning. pic.twitter.com/L1vdNH0vV9

— Ken Allison (@KenAllison18) February 17, 2020
If Crane Kenney landed Hulu, he'd probably get deals done with YouTubeTV and other streaming providers, as no one wants to lose viewers to Hulu. For now, I'm biding my time.
"Everyone has their own timetable," Kenney said to the media Monday. "I would think personally that Opening Day of the regular season would be pretty important to Comcast. But, again, their leadership team will decide how eagerly they want to pursue this."
Cubs confirm what I mentioned on radio a week ago: No deal with Marquee and Comcast for start of spring games. Also, any deals they do make are subject to the Cubs market. You possibly can get Marquee in Fla but live games will be blacked out.

— Jesse Rogers (@ESPNChiCubs) February 17, 2020
MLB TV
You should also know that MLB TV will carry all non-nationally televised games (subject to local blackouts). The one downside to MLB TV is that they show limited pre- and post-game content, they'll have limited spring training games and you won't get any of the extra programming that Marquee has said they'll provide.
MLB TV does offer archived games, and subscribers can go back and watch any game of the season at any time. The network also offers access to live stats, box scores, and the ability to see a play-by-play recap. For example, you can go back to the third inning and see that "Javier Baez grounds out to first baseman, Joey Votto. One out." The yearly subscription is $121.99; however, you can also have the opportunity to purchase single-team coverage for $93.99.
IF MLB TV does what they did last year (I had the service then), they will break down the cost into payments – but only if you get the $121.99 package. As I recall, the payments were $24.99 a month for nine months (Total $224.91). Much more expensive that way, but for those with that don't want to pay a big amount all at once.
With MLB TV, you can also add an MiLB TV subscription for an additional $25.00. One last thing – I'm not sure about this year, but last year MLB TV also offered limited spring training games free to viewers.
MLB Extra Innings
Available on both Dish Network and DirecTV, fans can still get the games (again, subject to blackouts), but much like with MLB TV, the extra coverage is nil. DirecTV will carry the Marquee Network, but questions remain as to its availability outside the Chicago area. The last I checked; it was designed for local viewing only.
MLB Extra Innings will cost an additional $165.00 on DirecTV, with the cost on Dish Network being set at $178.00 for the 2020 season.
I ditched the Dish over a year ago, and I refuse to go back. I booted DirecTV almost seven years ago, and all of their promotional mail to me gets fed to "Chomper" – our beloved pet paper shredder. I'd like to get Marquee more than anything, but the Cubs are running out of time. With my job, I can't afford to miss baseball games, and once I commit to MLB TV for 2020 (by far the best choice if you can't get Marquee), the Cubs will just have to hope for my money next season.
Maybe this will all be straightened out by then.