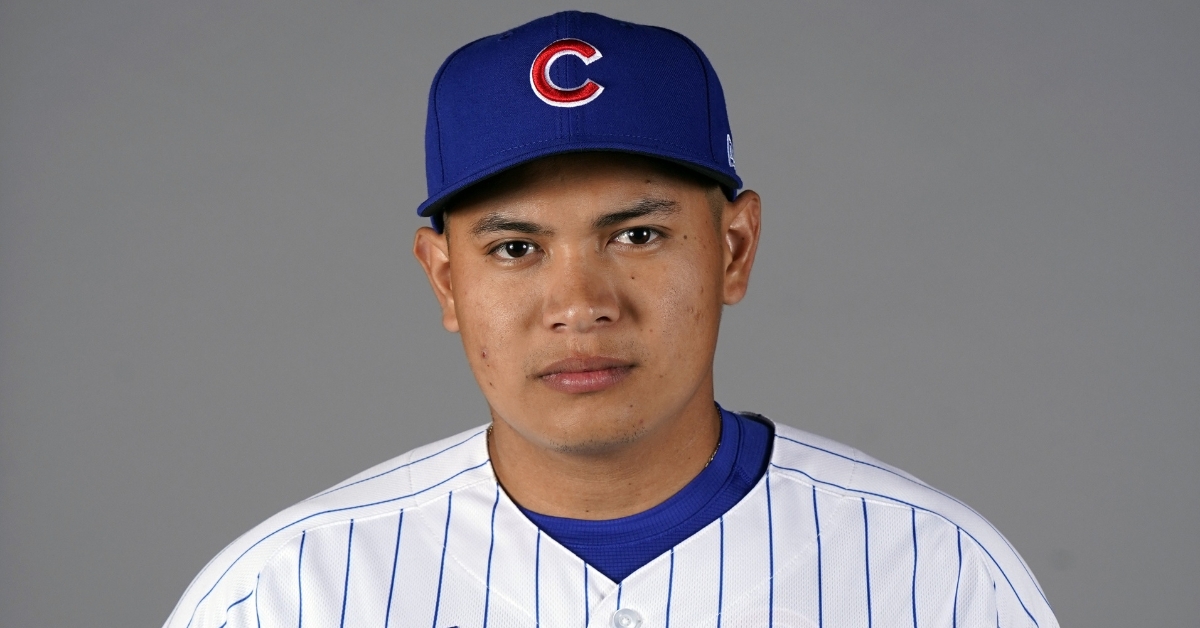 | | |
| --- | --- |
| Manuel Rodriguez hoping to make MLB history | |
---
| | | |
| --- | --- | --- |
| Friday, February 28, 2020, 11:03 AM | | |
The Cubs are finally playing games in spring, and although they are meaningless in the standings, don't tell that to the many players on this roster. Sure, there are obvious spots that are filled, and those players use spring as a time to try out new things and worry less about results of Cactus League games.
Then you have the other group of players who are battling it out for the final roster spot and need to show up and give 110% every day to impress not only the coaching staff but everyone else on the team as well. Then you have a third group of players inserted into spring that know going in that they will not make the roster, but use the experience with the big-league club as something they can take with them into the minor league season.
One of the group three players happens to be minor league pitcher Manuel Rodriguez who has already inserted himself into historic company. Not only is he just 23 years old, but he has emerged as someone on the 40-man roster who could make an impact on the big-league roster. What makes that historical is that Rodriguez was born in Yucatan, Mexico which could make him the first Yucatan born player to land on a big-league roster.
Cubs pitching Coach Tim Hottovy has been super impressed with what he has seen in Rodriguez so far and looks forward to what he can do on the mound when he makes his debut.
"Super impressed by Rodriguez," Hottovy said via Cubs beat writer Jordan Bastian. "I'm not only impressed with his stuff, which you can see when he throws batting practice, but I am also impressed with how he carries himself on the field. I think we see a young guy; you look at his age and see him playing for Myrtle Beach, but then you also see that he has closed out games in the Mexican League."
"He has a little bit more of a veteran presence to him than most his age," he said. "He has been around veteran pitchers, so I have been extremely impressed with him and how he has handled himself so far at camp. He has looked great so far."
Rodriguez ends the inning with a called 3rd strike. pic.twitter.com/4TWgZ17gDI

— Aldo Soto (@AldoSoto21) February 27, 2020
This would be an extraordinary story, especially if Rodriguez does indeed make it to the bigs as he is indeed the first Yucatan born player to make a 40-man major league roster at any point of a season. Although the plan for him is unsure beyond the action he sees this spring, Rodriguez saw time at Myrtle Beach last season, so expect a stop in Tennessee this year certainly wouldn't be out of the question.
The 5'11 205-pound Rodriguez is very strong for his size and has started to put things together at Myrtle Beach. In 2019, Rodriguez appeared in 45 innings of work and managed to fan 67 hitters which equates to about 12.4 per nine innings. Compare to a walk rate of 3.3 per nine, and you can see the kind of command and stuff he has.
Going even further back to his time in Mexico, and Rodriguez appeared in 72 games over three seasons, throwing 58 innings with 37 BB and 62K. His command was not the greatest back then, but with tons of hard work, he has turned it around in recent seasons, making him a very intriguing piece for the future. Rodriguez is eligible for the Rule 5 draft soon, meaning the Cubs could end up losing in the future should they put him on the table. Should Rodriguez continue to improve and impress scouts, keeping him on the 40-man roster should be relatively low risk for them to hang onto long term.
Rodriguez is just one of the many stories on the Cubs roster that would have a potential storybook ending should he reach the show. I mean, look at what the Cubs have for stories right now. Robel Garcia being run out of baseball then discovered in Italy. Danny Hultzen, the former No. 1 pick of the Seattle Mariners, not being able to stay healthy now making a comeback ten years later, and now Jason Kipnis is trying to make his hometown club.
Finally, Rodriguez is trying to be the first Yucatan born player to make the majors, and this goes on. Every player has their own story, and they often tell them with their play on the field. For Rodriguez, he might not be ready to contribute right now, but given his age and what he has accomplished as of late, don't count him out.