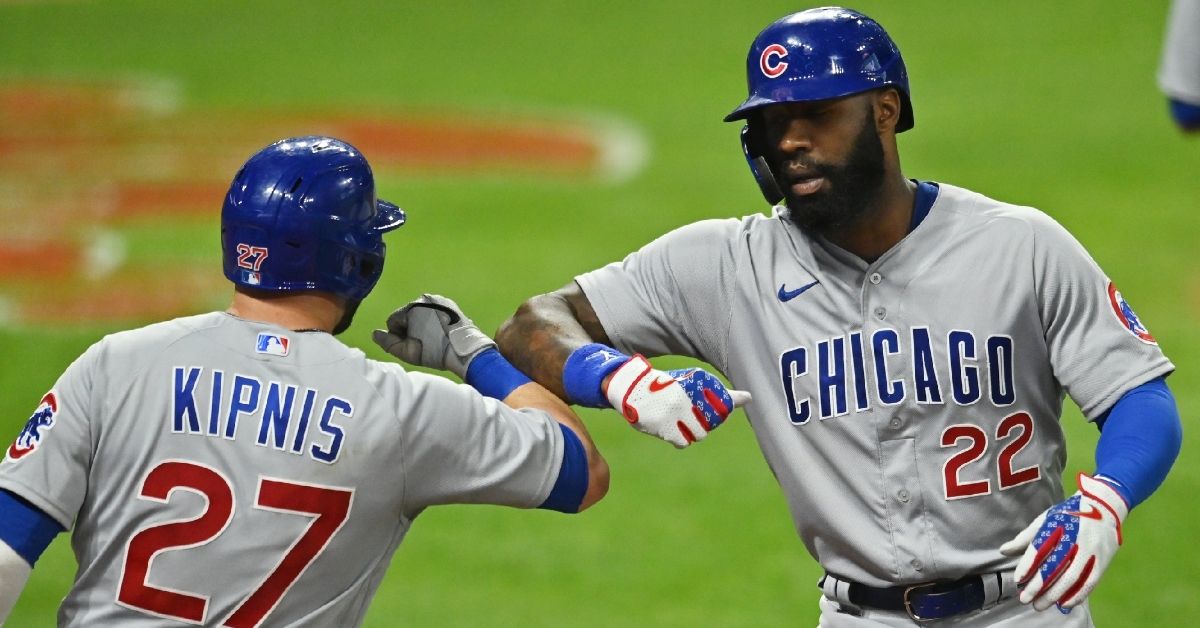 | | |
| --- | --- |
| Series Preview, X-factors and Prediction: Cubs vs. White Sox | |
---
| | | |
| --- | --- | --- |
| Friday, August 21, 2020, 11:18 AM | | |
Coming off a grueling five game series with the St. Louis Cardinals to open the week, the Cubs had a much-needed day off yesterday as they get set for their next opponent. Things won't get any easier for the Cubs; however, as the red-hot White Sox (15-11) head into Wrigley is riding a five-game winning streak, this is the first installment of this seasons crosstown cup.
Since the two teams started playing in interleague play, this series has always been one of the most anticipated series of the season. The White Sox hold the all-time series lead 62-60 as both teams leave their all on the diamond. For the first time in what seems like forever, this year's Crosstown Cup will have much more than bragging rights at stake as both teams are off to great starts this season.
Let's look at the pitching matchups followed by series predictions.
Friday at 7:15 CDT on Marquee Network, ESPN, NBCSCH: Dallas Keuchel (3-2 3.07 ERA 16 SO) vs. Jon Lester (2-0 2.74 ERA 14 SO):
It will be a battle of veteran Southpaws Friday night as Keuchel and Lester take to the mound. In what was many of the White Sox prized offseason acquisitions, Keuchel has been outstanding for the Southsiders, pitching like a top of the rotation arm once again.
The Cubs are all too familiar with how good Keuchel can be as he handcuffed them in their exhibition meeting earlier in July, making it look rather easy. This will be his third career start against the Cubs and his second at Wrigley. Jason Kipnis and Josh Phegley have seen him the most of anyone in this lineup but have combined to hit just 204 against him.
On the other hand, Lester is looking to rebound from his worst outing of the season in which he allowed 5ER in six innings against the Brewers. Lester was able to take a no-decision in that outing, but the final line isn't the telling story. Lester made two bad pitches that resulted in Brewer home runs that accounted for all their runs off him. The White Sox have been on a home run binge lately so it will be up to Lester to limit that in his outing.
If the Cubs are looking for him to get back on track, this is one of the teams that he would love to see as Lester has posted a 5-1 career mark against the Sox with a 3.19 ERA. This will be his seventh start against them, and fourth start against them as a Cub. Limiting Jose Abreu, James McCann, and
Yoan Moncada will be the key for Lester as those are the three hitters that have the best numbers off him.
Jon Lester, Wicked 74mph Curveball...and Sword. ?? pic.twitter.com/fImlWP7UU1

— Rob Friedman (@PitchingNinja) August 16, 2020
Saturday at 7:15 CDT on Marquee Network, NBCSCH: Dylan Cease (4-1 3.16 ERA 17 SO) vs. Kyle Hendricks (3-2 3.31 ERA 25 SO)
This will be a surreal outing for Cease as he will pitch against the team that drafted him back in 2014. Part of the trade that brought Jose Quintana to Chicago, Cease, has had his up and down moments for the White Sox but has been lights out in August. Cease is 4-0 with a 1.93 ERA in August as this marks his 20th career start.
Opposing him will once again be the professor who wound up on the losing end of another strong outing on Monday. Against the Cardinals, Hendricks lasted 6 1/3 innings, allowing just three runs but losing the game one of the doubleheader. He will look to bounce back against a White Sox team that has had some success against him, but this is at Wrigley Field.
For his career, Hendricks is 34-19 with a 2.58 ERA at home, giving him a distinct home-field advantage on the mound. Both Abreu and Tim Anderson have averages north of .400 against him, so keeping that part of the lineup in check will be the key for Kyle.
Curveball from #Cubs Kyle Hendricks at around a 7:30 spin direction with ~87% spin efficiency (BallR estimates).
The spin axis appears to cut through/near a seam where many "traditional" CUs tend to pierce the smooth portion of the ball. #WhereStoriesPlay pic.twitter.com/n5yI4rTV4w

— Michael Augustine (@AugustineMLB) August 18, 2020
Sunday at 1:20 CDT on Marquee Network, NBCSCH: TBD vs. Yu Darvish (4-1 1.80 ERA 34 SO)
Heading into the series the White Sox had Gio Gonzalez lined up to make this start. Although that could still happen, the Sox have left Sunday as a TBD for now, so we have no real idea what their plans are. If the plan is to go with Gonzalez, it could be bad news for the Cubs as he tends to perform well against them. They found that out first hand when he pitched for the Brewers as he posted a 2.57 ERA across four starts against them.
Regardless of what the White Sox mindset is for game three, they will have to contend with the hottest pitcher in Darvish. Say what you want about his first year and a half in Chicago, but there is no denying he is the best pitcher on this staff since last July, and this is what the Cubs paid for.
Darvish continues to dominate teams in various ways using excellent command and more than 10 pitches to get the job done. His strikeouts may not be what we are accustomed too, but Darvish is posting the lowest walk rate of his career, which is the main reason for his resurgence.
This is another arm that is very familiar with the White Sox and someone who has become very good at home. In four home starts this season, Darvish has gone 3-1 with a 1.96 ERA 3 walks and 30 strikeouts across 23 innings. No one in the White Sox lineup has seen Darvish more than six times at the plate, which could lead to many early strikeouts.
Yu Darvish is tied for the MLB lead in @fangraphs pitching WAR at 1.3, joined by Zack Greinke and Shane Bieber.

Through five starts, Darvish is second among qualified starters with a 2,01 FIP. He also has a 10.20 K/9 and 1.50 BB/9.

Pitching like an ace.

— Chris Emma (@CEmma670) August 19, 2020
X-Factor
This shouldn't come as a surprise to anyone, especially if you have watched both teams play. The bottom line is this, the top of the White Sox lineup has flat out produced in abundance this season while the top of the Cubs lineup has not. Maybe that will change if Ian Happ remains the leadoff hitter for the time being, but the rest of the top needs to come through.
Should Anderson, Eloy Jimenez, Yasmani Grandal, Luis Robert, Abreu, and Moncada get on base more than Kris Bryant, Anthony Rizzo, Willson Contreras, Kyle Schwarber and Javy Baez the White Sox like their chances. The top of the order is the x-Factor for me in this series. Whatever lineup produces the most at the top is going to win this series.
Prediction -- Fly the W
I am going to reiterate my last point about the top of the lineup as I like the Cubs to take two of three in this series. Although the Cubs lineup hasn't produced the way I expected, their pitching has been able to overcome a lot of that thus far. Since this series is at home and the Cubs are sending three guys to the mound that love to pitch at home, I look for that to continue again.
The Cubs know how to pitch, and they can shut down any lineup when they are on. Granted, they may not be at the level they were to start the year apart from Darvish, but they are still getting it done. I don't expect them to stop the White Sox lineup, but I expect them to minimize big innings to give their offense a chance. This should be a fun series this year, not just at Wrigley but also across town in September.

Tags: Chicago Sports Baseball
,
Jon Lester
,
Kyle Hendricks
,
Jose Quintana
,
Yu Darvish
,
Ian Happ
,
Kris Bryant
,
Anthony Rizzo
,
Willson Contreras
,
Kyle Schwarber
,
Javy Baez