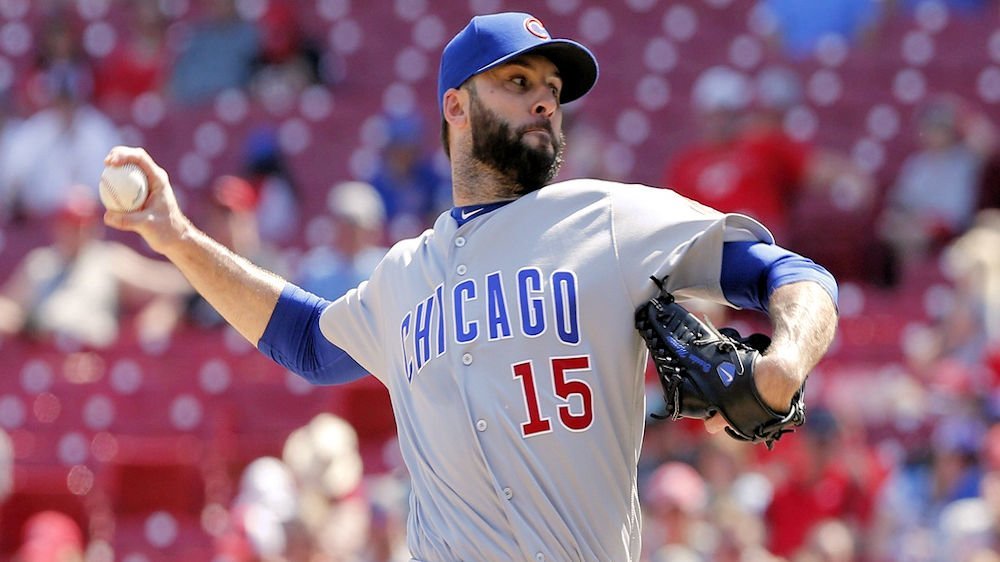 | | |
| --- | --- |
| Should Cubs consider bringing back Brandon Morrow? | |
---
| | | |
| --- | --- | --- |
| Wednesday, November 13, 2019, 6:30 PM | | |
When the Cubs signed Brandon Morrow two seasons ago, it was their hope he could be a dominating closer to stabilize the back end for a few seasons. Morrow certainly showed glimpses of that when healthy, but the keyword is healthy. Not only did he miss the final three months of the 2018 season, but lost the entire 2019 year with a variety of injury setbacks during several rehab attempts.
That gave the Cubs an easy decision to buy him out for two million instead of picking up an 11-million-dollar option. Given his age (35) and his proven injury history, you would think that the Cubs would want to erase that signing from their memory and start fresh with a new face in the pen. Well, that may not be entirely true as the Cubs are considering bringing Morrow back on a minor league deal for 2020.
The keyword here is a Minor League deal, which right there tells you he won't make a lot of money. I am guessing around 845K, which is the going rate for veteran players, I believe. Not only would it be a cheap signing, but this deal wouldn't mean anything, it would give Morrow a free invite to Spring Training for the Cubs to get a feel for how he is, and it would give the Cubs some nice bullpen depth that they could use in the Minors to make sure he is healthy before giving him another crack in Chicago.
Let's say Morrow passes all the tests during the spring, goes to the Minors, and continues to dominate to the point where the Cubs have no choice but to call him up. Then let's say he gets hurt again. This time it wouldn't cost the Cubs a ton of cash, and depending on the severity of the injury, they could release him right then and there without a buyout option clause.
As much as I don't trust the health in his arm, I kind of like this deal for the Cubs if they do indeed bring him back. Not only would it be a cheap sign, but it would be a low-risk high reward type of deal. On the low-risk side, it is a minor league deal, so you don't have to guarantee him anything. With the injury history Morrow has had, no one would be expecting much out of him so they wouldn't be upset should he go down again.
On the flip side or high reward side of things, Morrow has shown he can be a dominating reliever, especially with the Dodgers in 2017 and the first half of the year in 2018. Let's say Morrow is not only healthy but proves he can dominate hitters once again. Not only would he be a cheap veteran option to add to the pen, but he would be a late-inning reliever that has both closing and set up experience that could make the Cubs bullpen that much deeper. His high velocity is also something to look at as the Cubs haven't had many hard throwers in the pen until last season.
Since the Cubs signed him, Morrow has dealt with a plethora of arm injuries, including stress reaction, biceps issues, a nerve problem, and multiple surgeries/procedures to try to get things right. He had one more procedure in September, from which he's now recovering, to try to address ongoing nerve issues. This may have all happened the past two years, but it follows a trend of similar injuries that he has battled with his whole career.
Even at 35 years old, if healthy, I still believe Morrow can be decent and can be counted on in late innings. However, given his track record and the number of injuries and surgeries he has piled up the past year, I don't know if he can come back this time. None the less, Chicago will continue to monitor his health and rehab process with a minor league option still on the table. Given that he had an option left for this season, he remains part of the Cubs, and his agent feels until Chicago decides on what they want to do Morrow plans on being back.
"I don't believe Brandon would sign with anyone else until the Cubs decide what they want to do," Morrow's agent Joel Wolfe told the Sun-Times. "The Cubs invested a lot of time into Brandon, and money, of course, and Brandon feels a certain sense of loyalty and obligation back to the Cubs to stay with them if they want him on a minor-league contract or something like that. He signed with the Cubs because he thought they were the best organization out there for him, and he still believes that."
What that tells me is that if Morrow is even close to resembling the old Morrow as spring training approaches, he will probably be suiting up with the Cubs come March for spring training action. What the organization chooses to do from there is on them. I wouldn't get your hopes up in terms of Morrow regaining his old form, but ruling him out on a possible flyer is not something I am willing to do quite yet.