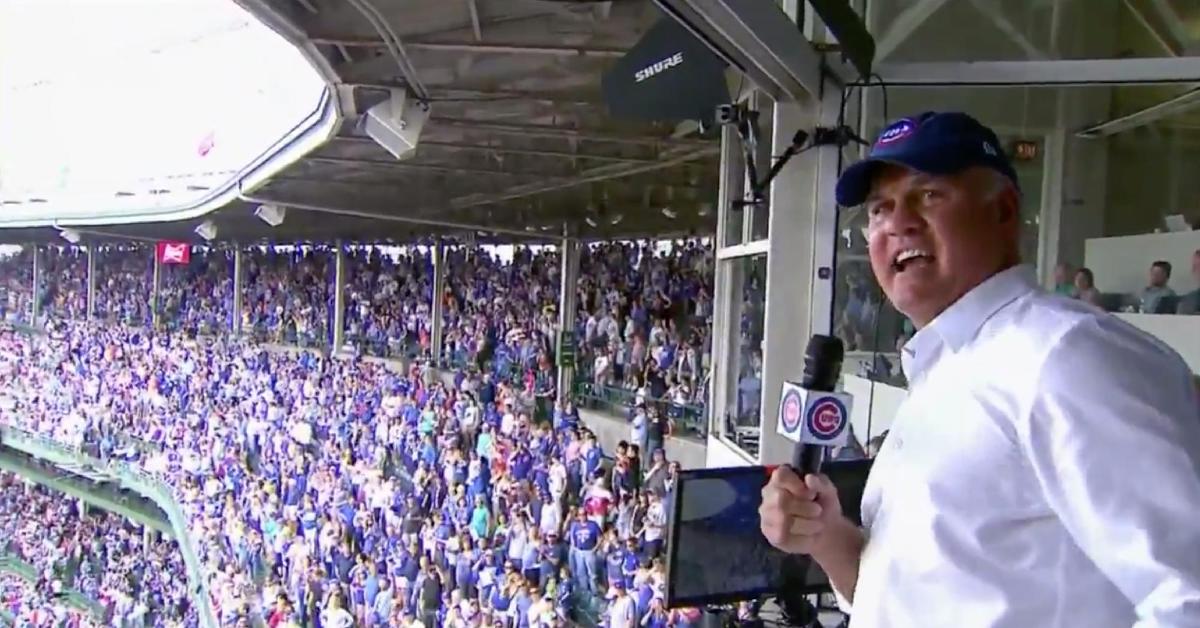 | | |
| --- | --- |
| Top 3 Cubs second basemen of all-time | |
---
| | | |
| --- | --- | --- |
| Monday, November 18, 2019, 6:13 PM | | |
The Cubs are one of the World's most storied franchises and have had their fair share of all-time greats over the years.
An offseason of reckoning is underway, and change occurring from coaching staff to the minor leagues to the roster at the major league level.
We here at CubsHQ decided to chronicle each position's three top players in Cubs history. This is all just for fun, as you probably have your own opinion on the best Cubs players at each position.
Here are the all-timers with the Cubs at second base.
Ryne Sandberg
You all saw this one coming, didn't you? From the "Sandberg game" to the flag flying on the right field foul pole, Sandberg is a Cubs legend. In the 1980s, Sandberg is the one known for putting and keeping the Cubs on the national map, and he did not slow down.
Sandberg won the 1984 NL-MVP, to go along with nine straight Gold Gloves from 1983-1991. Not to mention, Ryno made the all-star game in every season fro 1984-1993, another incredible nine-year stretch.
He played all but one season of his 16-year career with the Cubs and finished his career with Hall of Fame numbers. He made is debut in 1981 and 16 years, 2,386 hits, 282 home runs, 1,061 RBIs, nine gold gloves and all-star games later - Sandberg was the Cubs best and perhaps baseball's best second baseman of all-time.
Sandberg was every Cubs fan in the 80s favorite player, and a huge contributor to the Cubs becoming the NFL's version of America's team as they were aired on WGN across the country — but it was Ryno who made them watchable.
A phenomenal second baseman, the best the Cubs have ever had is Ryne Sandberg.
Rogers Hornsby
Hornsby is one of the leagues best second baseman of all -time, so it's only fitting to include him in our list of best second baseman ever.
He played for the Cubs for just four seasons in the early 1930s, but he made his presence felt. Hornsby was awarded the MVP in 1929.
A sure Hall of Famer, Hornsby finished his career with a war of 127.0. He also hit 301 homers, drove in 1,584 runs and had 2,930 RBIs.
Despite not playing on the Northside of Chicago for very long, we could not omit Hornsby from our list.
This one may come in as a bit of a surprise, but if you catch on later in the series — any player who was a main contributor of the 2016 World Series lineup has a spot in our list.
Baez made the 2018 all-star game as the NL' second baseman, won a silver slugger, nearly won a gold-glove, and even finished second in the NL-MVP vote.
Baez flashes with his glove, his base running, his long, violent swing, and his vibrant personality — he is arguably a face of the MLB. Baez will be featured as the cover athlete of MLB the Show, a nice tribute to somebody who is nationally recognized as one of the best the sport has to offer.
With his six-year career off to a great start, expect Javy's legacy to only grow from here. As for his place in Cubs' history, a spot on our list is already cemented. (You may see him on our list again)
Other Cubs all-time candidates at second base include Billy Herman (1931-1941), Johnny Evers (1902- 1913), and Glenn Beckert (1965-1973).