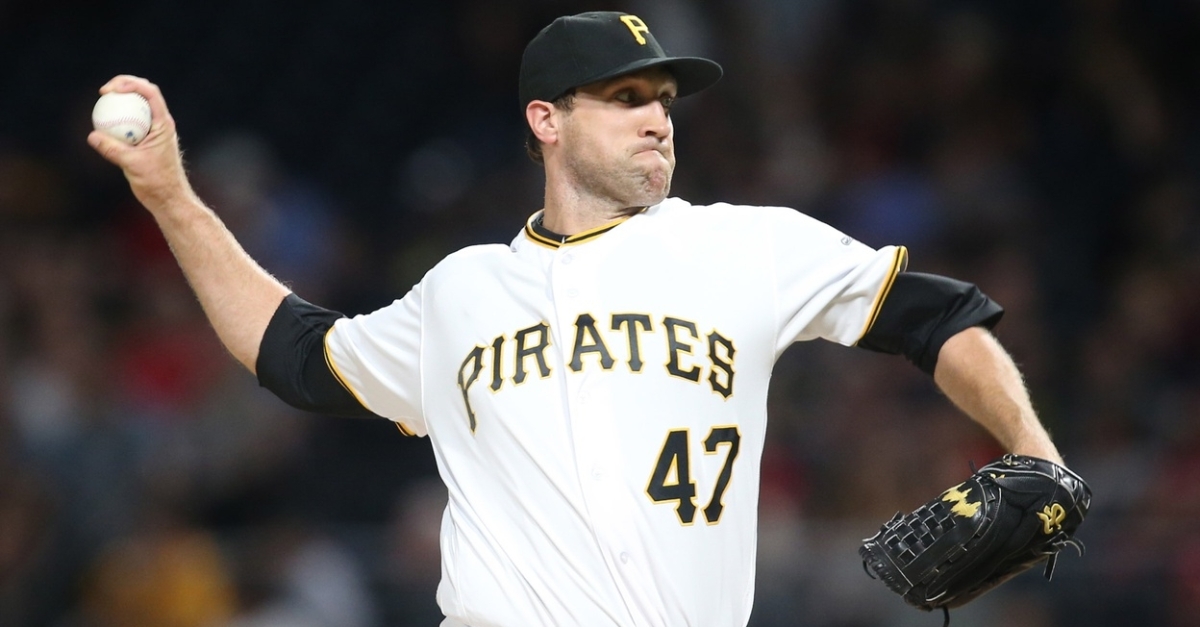 | | |
| --- | --- |
| Who is Josh Lindblom and does he fit with Cubs? | |
---
| | | |
| --- | --- | --- |
| Tuesday, December 10, 2019, 12:04 PM | | |
When you hear the name Josh Lindblom what comes to mind? Most likely, you would be thinking another no name, injury-plagued starter that the Cubs are looking to take a chance on this season. That is partially correct as Lindblom may be a no-name in the states, but he is not quite a no-name in the pitching world.
Although his name may not be familiar in the states, Lindblom and the Cubs have reportedly been in contact this offseason as he is attempting to make the jump from overseas to the states this offseason. At first, the 32-year-old Lindblom and the Cubs were not even mentioned in the same sentence, that was until this weekend, where it indeed appears that both the Cubs and Lindblom have been in discussions about playing for the Cubs in 2020 and beyond.
Lindblom, a West Lafayette In, native, is an intriguing name in the free-agent pool as he took home the 2019 MVP honors in the KBO this past season. Since coming to KBO after spending his late 20's in the states as a journeyman pitcher, Lindblom has emerged as a staff ace, much like the way Miles Mikolas did when he spent time overseas.
Lindblom has continued the trend of pitchers who haven't been able to stick in the bigs, only to see themselves fully put things together across the pond. It happened most recently with MIkolas, who appears to be a middle to top of the rotation guy for the Cardinals, and now it looks like Lindblom is hoping to follow that trend as he should attract a two-year deal around 10 million in total salary.
The thing that surprises me about the Cubs being linked to his name is that I tend to think they will save most of their shopping for later in the season after they have attempted the trade market to fill their early-season moves. The purpose of trading right now is to not only acquire and impact arm and build for the future but to clear some salary in the process, making it easier to make in-season deals along the way.
Another question I have regarding Lindblom's name is why this is getting out there if it doesn't appear that the Cubs are heavily involved. Could it be that his agent is trying to push that Lindblom would love to pitch in Chicago and wants to wait on an offer from the Cubs? Could it be that the Cubs are more involved than we think they are given how many teams have been listed to be interested in Lindblom in the first place?
Although we may not know this answer for quite some time, the fact is there is some real interest in Lindblom one way or another, and it just depends on how much interest is there from both sides. However, if the KBO stats are the real Lindblom compared to his old MLB numbers, then he is worth a look.
In five MLB seasons, Lindblom spent time with the Dodgers, Phillies, Pirates, Rangers, and Athletics, where he posted a 5-7 record, 4.10 ERA, and 131 punchouts. Compare that to what he has done in the KBO, going 63-34 with a 3.55 ERA and 750 strikeouts, and you can see a guy that appears to have figured it out unless the KBO is that easy of a league. Regardless of the reason as to why he has improved so much, Lindblom will get a shot with someone as they look to uncover the next Mikolas.
One of the reasons it seems as if Lindblom has figured things out is that he has a five-pitch mix to keep hitters off balance at the plate. Although he relies heavily on both his four-seam and two-seam heaters that sit between 90-94 MPH, he also features a mid-80's slider that has gotten much better over the past three seasons. Mix that with an occasional changeup and curveball, and you have an excellent mix for a starter that can keep hitters guessing from one pitch to the next. Yes, this move may not be the blockbuster we want or expect, but if he has indeed put things together, he could be a nice fill-in piece this season until we get a full grasp on future payroll.