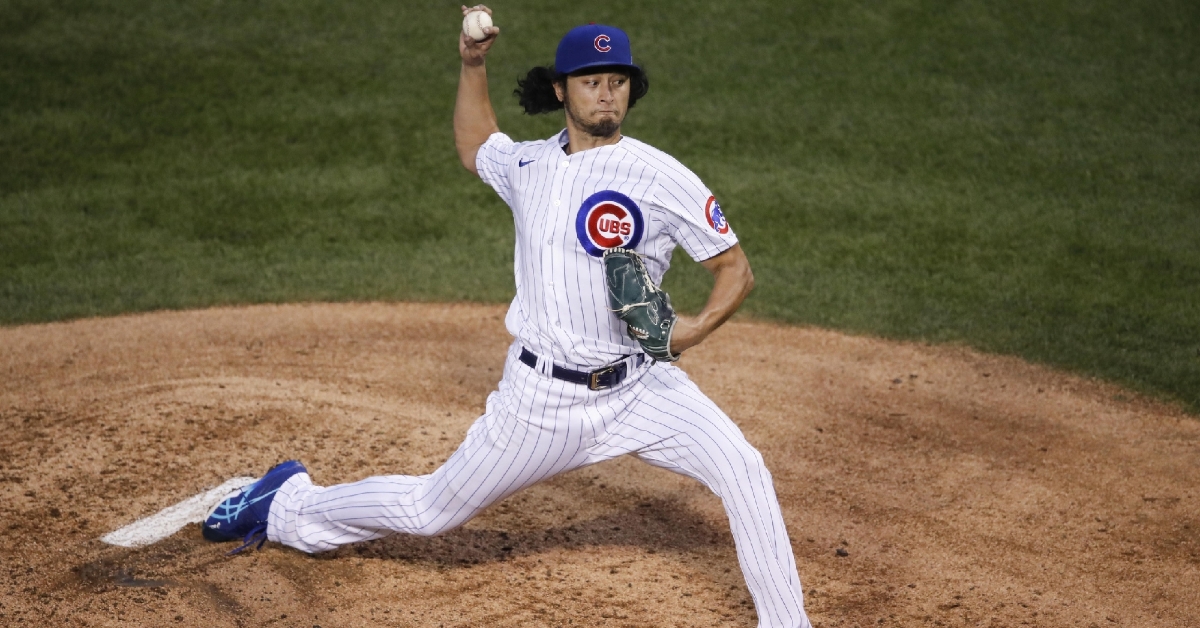 | | |
| --- | --- |
| Yu Darvish, Victor Caratini trade rumors swirling | |
---
| | | |
| --- | --- | --- |
| Monday, December 28, 2020, 5:20 PM | | |
Late Sunday night reports out of San Diego were that the Padres had acquired former Cy Young Award winner Blake Snell from the Rays. This huge news for the Padres seemed to quiet the rumors that the Padres were trying to acquire Yu Darvish from the Cubs.
Less than a day later, it seems that the likelihood of Darvish getting traded to the Padres is more likely ever.
No team has ever acquired a pair of top-two Cy Young finishers (over the last three seasons) in one offseason ever — and it seems probable that the Padres do it in a span of fewer than 24 hours.
For a Cubs fan, this news is especially hard to swallow. Darvish is coming off of a season in which he pitched lights out. Darvish finished second in the NL Cy Young and was named to the first-ever All-MLB team.
The question then immediately becomes why trade a talent like Darvish, who has been improving ever since he has arrived in Chicago when he is under contract until 2023 in an offseason where the Cubs appear to be connecting the dots for the next great Cubs team.
Darvish appeared to be more of a staple than a potential trade piece. Still, here we are, hearing rumors swirling about Darvish's departure — rather than an addition to supplement the rotation that boasts two top starters in Darvish and Kyle Hendricks.
Jesse Rogers believes the return (for Darvish + Caratini) will include five (5) players: "It's going to be quantity over quality, I think."

Also guesses that Bryant and Kimbrel are traded (offseason or at the deadline).

Also guesses extending Baez in Spring, Rizzo midseason

— Michael Cerami (@Michael_Cerami) December 28, 2020
But it is obvious that Jed Hoyer and the Cubs are thin on money. It also seems clear that trading some of your talented pieces of Kris Bryant or Kyle Schwarber may be hard to do considering those players are coming off of career-worst seasons, and their values are low. We've already seen that evident where the Cubs did not even tender Schwarber a contract.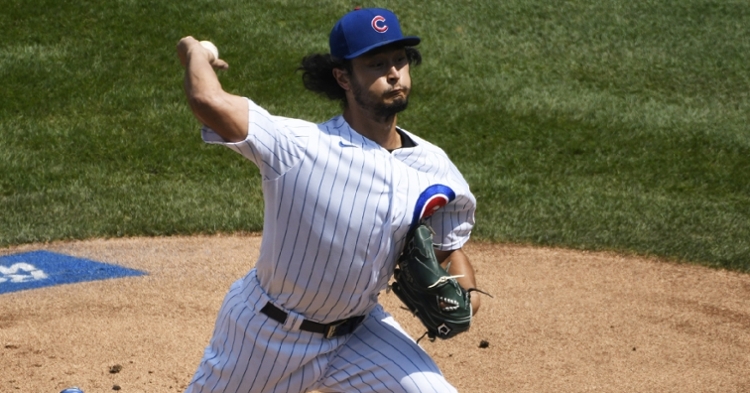 So that's where this move may have some intrigue and long term benefit for the Cubs. Trading a 34-year old Darvish after a top-2 Cy Young finish is interesting because his value is as high as it has ever been in his career. From the Cubs' perspective, the thought process is to trade one of their most valuable assets for multiple big-name prospects or young players — to effectively gather multiple pieces for the next great Cubs team.
It's a hard pill to swallow — especially considering the season Darvish is coming off of and the fact that he is a fan favorite — but one that may be better for the Cubs in the long term.
Some reports also show that the Padres' desire to acquire catching depth may come in this potential Darvish deal. The Cubs could choose to part with serviceable backup Victor Caratini (Darvish's personal catcher) as a part of the deal, which could sweeten the Cubs' return even more.
Keep an eye on reports as this story develops.
Jesse Rogers said Yu Darvish, Victor Caratini, Zach Davies, probably another MLBer, and "a couple 18-19-year-old slugger types" etc.

Said he thinks the deal will get done and ultimately include 5 players (I'm assuming that would be the Cubs' return, going by the obvious math).

— Matt Clapp (@TheBlogfines) December 28, 2020