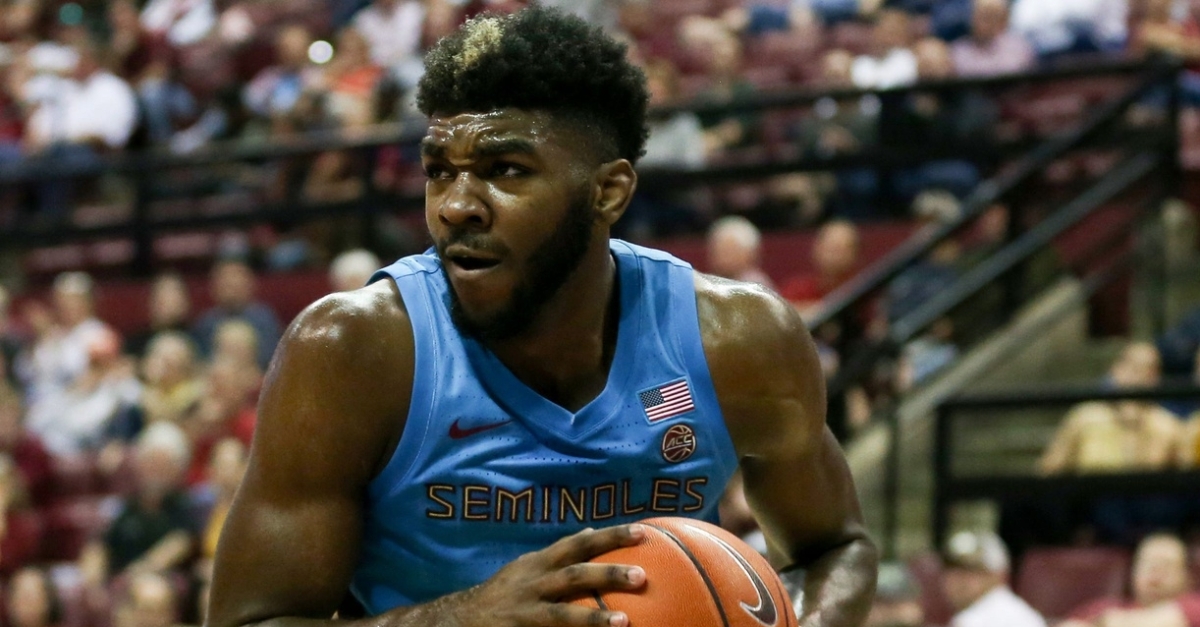 | | |
| --- | --- |
| Getting to know: Patrick Williams | |
---
| | | |
| --- | --- | --- |
| Thursday, November 19, 2020, 8:23 AM | | |
With the fourth pick of the 2020 NBA Draft, the Chicago Bulls selected Patrick Williams from Florida State.
Considered a surprise pick by some, Williams is not only a raw talent but one of the most athletic players in this class. He is also the youngest player in the class, so the pick comes with a ton of upside. Earlier in the day, it looked like the Bulls were trying to trade up to No. 2 and perhaps take James Wiseman. That seemed to be just smoke and mirrors as the Bulls, and I don't think, had any intentions of moving up.
Knowing their needs on the team, Deni Avdija appeared to be the home run pick in this spot, and the Bulls were very close to taking him over Williams. Arturas Karnisovas elected to go with Williams as he saw lots of things with his often-overlooked game. Coming into the draft, Williams was always viewed as a first-round talent, but more so in the mid or late first range. That all changed a couple of weeks ago when scouts went on record, saying Williams was making the most significant jump of any of the prospects. Immediately the Bulls became linked to him, and they made him their selection.
Williams is just 19, but his body is advanced beyond his years. At 6-8 and 225 pounds, Williams has excellent size for his age, and his physicality mixed with his pure athletism will come in handy at the NBA level. Given that he just turned 19, he defines a raw talent as he is the secondest youngest player in the class. As a freshman for Leonard Hamilton and Florida State, Williams averaged 9.2 ppg, 4 rbp, and 1 bpg across 29 games. Those numbers all came off the bench as Williams never started a game last season.
4th overall pick to the @chicagobulls Patrick Williams (@patricklw4) on hard work and dedication being what got him to this point in life.

2020 #NBADraft presented by State Farm on ESPN pic.twitter.com/DSzBzP7wuL

— NBA (@NBA) November 19, 2020
While Williams may be more of a project than Avdija, he also comes with the highest upside of anyone in this class as his game is still evolving. Karnisovas is known to take projects as his draft picks as both Jamal Murray and Nikola Jokic were considered young prospect players when they signed with Denver only to turn in to all-stars. Karnisovas and Bulls fans hope Williams is just another one of those players.
"Selecting Patrick, a physical specimen, one of the youngest prospects in the Draft. Long arms, big hands, defensive versatility, such potential," he said following the draft," Karnisovas told the media after the draft. "He can play 1 through 5, played point guard in high school. This is where the NBA is going."
Arturas Karnisovas went into detail on why we drafted Patrick Williams at No. 4 and Marko Simonovic at No. 44.@ATT | #NBADraft pic.twitter.com/rbCGkZThyZ

— Chicago Bulls (@chicagobulls) November 19, 2020
Scouts have fallen in love with his size and athleticism for a while, so this was indeed a risk worth taking for Chicago. Granted, typically, you want your number four pick to contribute right away, which he may, but this is more of a move to invest in his talents long-term instead of immediately.
Another thing that Karnisovas raved about with Williams game was his versatility. Not only does Williams have the size to play the three and four positions, but he also played some center and even minutes at guard. That shows you that Williams can play all over the floor and give the Bulls a matchup problem for many teams. It is unclear on the position he will play right now but expect to see him all over the floor.
I do not expect a ton from Williams right away this season, but as the year goes on look for him to become a fixture in Billy Donovan's rotation. Scouts compare him to a Paul Millsap, who has gone on to have a great NBA career for the past decade-plus. Williams is the kind of player I think could fall into that role and a role like Pascal Siakam long term.
I expect him to average somewhere around six or seven points per game this season with three rebounds in limited but consistent minutes. My long term outlook for Williams is much higher as I believe he has the potential to be a 15-18-point scorer averaging seven or so rebounds per game. The Bulls certainly like this pick and feel they have someone to build around for years to come.