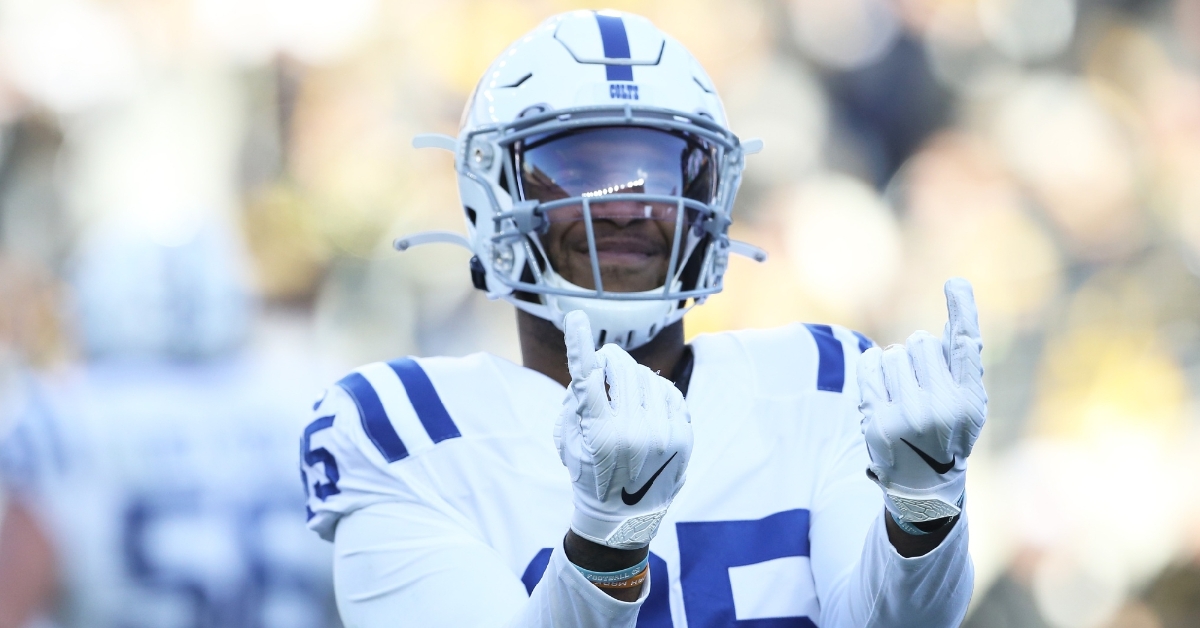 | | |
| --- | --- |
| Four Tight ends that could help the Bears offense | |
---
| | | |
| --- | --- | --- |
| Saturday, February 8, 2020, 8:40 AM | | |
When you take a look at the 2019 Bears, one of the most glaring needs offensively was a fairly obvious one at the tight end position.
The Bears had a multitude of players try and ultimately fail to step up as the team's tight end. Chicago watched at least five players catch passes from the traditional tight end position, and across 16 games, not one of them was able to surpass 100 yards on the season.
For a young quarterback like Mitchell Trubisky, having a reliable tight end could make all of the difference in his so far delayed development. For example, look at how complete the Chiefs and 49ers offense look with Travis Kelce and George Kittle as two of the league's best tight ends.
Now I am not trying to say that the only reason Pat Mahomes is so good or that Jimmy Garoppolo fits his system so well because of the pro bowl tight ends, but that certainly isn't hurting their causes.
If you look around the NFL at some of the greatest QBs we have seen as of late, many of them had great tight ends to rely on. Tom Brady had Rob Gronkowski. Peyton Manning had Dallas Clark and then Julius Thomas. Drew Brees had Jimmy Graham and now Jared Cook. Phillip Rivers had Antonio Gates. The list goes on and on.
There are some tight ends available this offseason should the Bears look to pursue one in free agency. Eric Ebron, Hunter Henry, and Austin Hooper all present possible options.
Ebron battled injuries in 2019 and finished the year with 375 yards and three touchdowns. Look only as far back as 2018, and Ebron caught 13 touchdown passes for the Colts.
Henry has played his first three injuries riddled season with the LA Chargers. He developed into Philip Rivers' security blanket over time. In 2016 Henry had almost 500 yards, 2017 he had nearly 600 yards and this past year nearly 700 yards. He has also tallied 17 touchdowns in his three years, which would play well on this Bears offense.
Hooper was one of Matt Ryan's favorite targets this past season. In his four years in Atlanta, his production has steadily grown. In 2019, Hooper set career highs in catches (75), yards (787), and touchdowns (6) and looking to make good money this offseason.
While those three options present young but extremely talented answers to the tight end question mark, the Bears may also choose to attack that position in the draft. If they do so, there is another free agent answer that I believe would work perfectly with the Bears.
Former Bear Greg Olsen is a free agent and still has some juice left in the tank. Olsen spent his first four years in Chicago and has spent the last near-decade in Carolina as Cam Newton's favorite target. The 34-year-old is not only known for being one of the best tight ends in the league, but also for being one of the best men on and off the field.
Bringing a player of Olsen's caliber to the Bears would help with locker room cohesion while also assisting Mitch Trubisky find some confidence and security in the offense, all while also helping to mentor young tight ends. Olsen has made it clear he is open to a return to Chicago and that he is hoping the Bears will reach out to him, so it is up to Ryan Pace to make a move.
One thing is sure, the Bears desperately need to address the tight end position. This article lays out just some of the ways to do so.