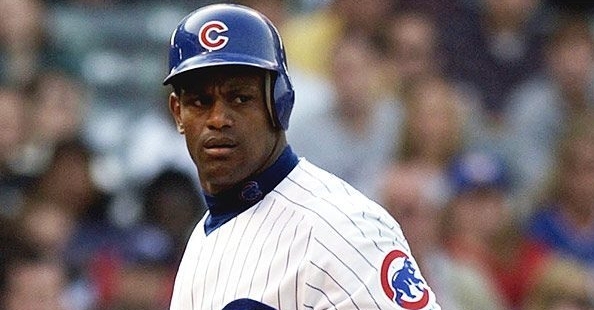 | | |
| --- | --- |
| Four former Cubs on 2021 Hall of Fame ballot | |
---
| | | |
| --- | --- | --- |
| Monday, November 16, 2020, 1:19 PM | | |
The National Baseball Hall of Fame released their 2021 ballot on Monday with four former Cubs included with Sammy Sosa, Dan Haren, LaTroy Hawkins, and Aramis Ramirez.
Sosa received only 13.9 percent of the votes last year and this is his ninth year out of ten to be on the ballot.
Ramirez is a first-time addition to the ballot along with Haren and Hawkins.
During his time with the Cubs, Ramirez hit .294 with 239 homers, including being named to the All-Star team two times in 2005 and 2008.
He played 18 seasons in the big leagues hitting .283 with 386 homers and 1,417 RBIs. He retired after the 2015 season and was recently named to the Dominican Sports Hall of Fame.
The full list of players on the ballot includes Bobby Abreu, Barry Bonds, Mark Buehrle, A.J. Burnett, Roger Clemens, Michael Cuddyer, Dan Haren, LaTroy Hawkins, Todd Helton, Tim Hudson, Torii Hunter, Andrew Jones, Jeff Kent, Andy Pettitte, Aramis Ramirez, Manny Ramirez, Scott Rolen, Curt Shilling, Gary Sheffield, Sammy Sosa, Nick Swisher, Shane Victorino, Omar Vizquel, Billy Wagner, and Barry Zito.
The winners will be announced on Jan. 26 on MLB Network.