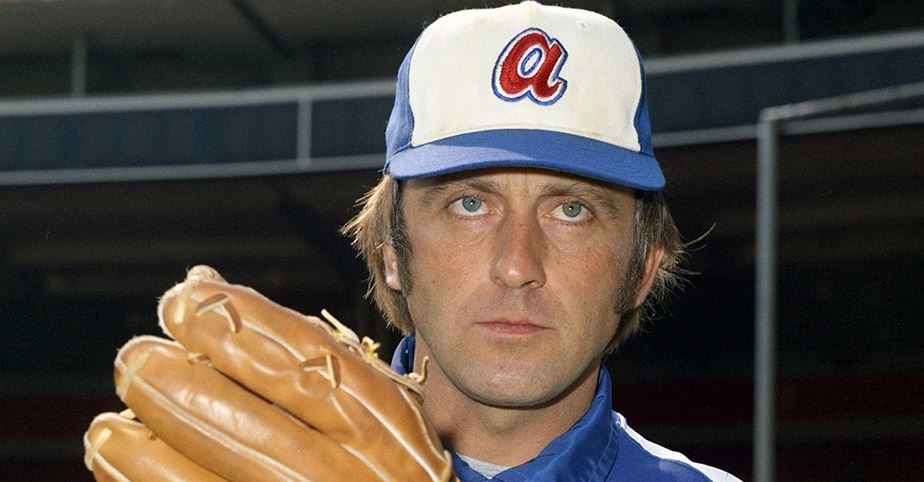 | | |
| --- | --- |
| MLB Hall of Famer Phil Niekro passes away | |
---
| | | |
| --- | --- | --- |
| Sunday, December 27, 2020, 6:23 PM | | |
ATLANTA -- Braves legend Phil Niekro passed away last night in his sleep after a long battle with cancer. He was 81 years old.
We are heartbroken on the passing of our treasured friend, Phil Niekro. Knucksie was woven into the Braves fabric, first in Milwaukee and then in Atlanta. Phil baffled batters on the field and later was always the first to join in our community activities. It was during those community and fan activities where he would communicate with fans as if they were long lost friends.
He was a constant presence over the years, in our clubhouse, our alumni activities and throughout Braves Country and we will forever be grateful for having him be such an important part of our organization.
Our thoughts and prayers are with his wife Nancy, sons Philip, John and Michael and his two grandchildren Chase and Emma.
Niekro enjoyed a 24-year major-league career, 21 of which were spent across two stints with the Braves. He signed with Milwaukee in 1958, and after making his big-league debut six years later, proceeded to anchor the Braves rotation for the next two decades.
Niekro, nicknamed "Knucksie" for his frequent use of the knuckleball, pitched in a franchise-record 740 games, and he owns or shares 12 other Atlanta career pitching records. He also ranks second in franchise history in games started (595), innings pitched (4,622.2), shutouts (43) and strikeouts (2,912), while placing third in wins (268), fifth in complete games (226) and 10th in ERA (3.20).
Beginning with his first full major-league season in 1967, when he posted the majors lowest ERA (1.87), Niekro went 14 consecutive campaigns compiling at least 10 wins and 200.0 innings, a stretch that ended with the strike-shortened 1981 season. In three of those years, Niekro won at least 20 games, including leading the National League in victories in 1974 (20) and 1979 (21). He won a career-best 23 games in 1969, helping Atlanta to the N.L. West division title, the franchise's first since relocating from Milwaukee in 1966. He finished as the N.L Cy Young runner-up that season to New York's Tom Seaver, one of five top-six Cy Young finishes in his career.
On August 5, 1973, Niekro tossed the 12th no-hitter in franchise history, allowing three walks and striking out four, as the Braves beat the Padres, 9-0, at Atlanta Stadium.
In his Braves career (1964-83, 1987), Niekro went 268-230 with a 3.20 ERA (1,645 ER/4,622.2 IP), while authoring 226 complete games in 595 starts.
Niekro had his No. 35 retired by Atlanta in 1984, the first year of his professional career outside of the Braves organization. He was inducted into the team's Hall of Fame in 1999.
The Braves also honor Niekro's legacy by annually presenting the "Phil Niekro Award," awarded to the top minor-league pitcher in the Braves organization.
Niekro spent the final four years of his career with the Yankees (1984-85), Indians (1986-87) and Blue Jays (1987). On October 6, 1985, as a 46-year-old, Niekro won the 300th game of his career, shutting out the American League East champion Blue Jays, 8-0. He recorded a major-league record 121 wins after turning 40. He retired as a 48-year-old, rejoining the Braves to make the final appearance of his career on September 27, 1987 against the Giants. In his 40s, Niekro had a 3.84 ERA in 1,977.0 innings.
The Ohio native accumulated 318 wins in his nearly quarter-century career, posting a lifetime 3.35 ERA (2,012 ER/5,404.1 IP) with 3,342 strikeouts. He ranks fourth in baseball history in innings pitched, 11th in strikeouts and 16th in wins.
The five-time All-Star and five-time Gold Glove winner was inducted into the National Baseball Hall of Fame in 1997.
In lieu of flowers, the family has asked for any donations to be directed to the Edmondson Telford Child Advocacy Center, 603 Washington Street SW, Gainesville, GA, 30501.
MLB Network mourns the passing of Hall of Famer Phil Niekro. pic.twitter.com/tqdXsRfrJG

— MLB Network (@MLBNetwork) December 27, 2020
Very sad to hear of the passing of fellow Hall of Famer Phil Niekro. I will remember him fondly as a happy-go-lucky jokester with a great knuckle ball. My thoughts are with the Niekro family. Photo:@MLB pic.twitter.com/qVo2o4skB5

— Fergie Jenkins (@fergieajenkins) December 27, 2020
RIP to the Knuckleball legend, Phil Niekro... pic.twitter.com/XO29sCE4tS

— RE2PECT (@RE2PECT2JETER) December 27, 2020
RIP Phil Niekro. To a great man both on and off the field. You were a great example for what athletes should aspire to be. Phil had a huge heart to bring joy to others. He cared so much for kids and had a fantastic foundation. Continue to bring the joy in heaven my friend. pic.twitter.com/qq2eB7rsvA

— Brian Jordan (@TwoSportman) December 27, 2020
We mourn the passing of Hall of Famer Phil Niekro, a 5-time All-Star and 5-time Gold Glove winner. He was 81. pic.twitter.com/WMs9wXDBm5

— MLB (@MLB) December 27, 2020
Words cannot describe the sadness I feel about the passing of Phil Niekro thoughts and prayers go out to Nancy and the entire Niekro family ?? you'll be dearly missed my friend RIP Knucksie pic.twitter.com/fDQBGIDOXD

— Wade Boggs (@ChickenMan3010) December 27, 2020
As a lifelong @Braves fan, Phil Niekro was one of my favorite pitchers. He made our hearts flutter just like his patented Knuckleball so his passing hurts! Another tragic 2020 baseball loss! RIP Knucksie! @MLB @FOXSportsBraves @Royals @MLBNetwork @NLBMuseumKC @baseballhall RT pic.twitter.com/WO9ENOZ0nR

— Bob Kendrick (@nlbmprez) December 27, 2020
Phil Niekro dominated with his knuckleball. pic.twitter.com/j2XanaDg1l

— Cut4 (@Cut4) December 27, 2020
The Yankees mourn the loss of Hall of Fame pitcher Phil Niekro, who won his 300th game with us in 1985. We send our condolences to his family & loved ones. pic.twitter.com/0BPYYSU8PX

— New York Yankees (@Yankees) December 27, 2020
RIP Phil Niekro!! I loved watching you pitch my entire childhood as a Braves fan. I'm so happy to have spent time with you in Cooperstown. Your personality was second to none we will miss you! God Bless Nancy and the rest of your family! #NuckleballKing#35

— Frank Thomas (@TheBigHurt_35) December 27, 2020
Cooperstown won't be the same without Phil Niekro's bright smile and infectious laugh. We'll always celebrate his legacy in Cooperstown. (Mary Quinn/National Baseball Hall of Fame and Museum) pic.twitter.com/RxAcrClubV

— National Baseball Hall of Fame and Museum ? (@baseballhall) December 27, 2020
RIP, Hall of Famer Phil Niekro, 81. Knucksie won 318 games in his 24-yr #MLB career about which you can read in his @sabr bio https://t.co/NxYGOr4KHd pic.twitter.com/aWxEuhowdZ

— SABR BioProject (@SABRbioproject) December 27, 2020
Nancy and I are deeply saddened by the news today of the passing of Phil Niekro. Knucksie was one of a kind. Friend, teammate, father and husband. Our hearts go out to Nancy Niekro, the kids and grandkids. So thankful for our memories and time together. We'll miss you, Knucksie.

— Dale Murphy (@DaleMurphy3) December 27, 2020
We are deeply saddened by the news of Phil Niekro's passing. In 1987, the native Ohioan put the Niekro brothers in the record books with a Cleveland victory that made the duo the winningest brother pitching combo in MLB history. The HOFer was 81. pic.twitter.com/HEVWRjg8n1

— Cleveland Indians (@Indians) December 27, 2020
Rest in Peace Hall of Famer Phil Niekro. #RIPPhilNiekro pic.twitter.com/8liPcFC6AN

— Baseball In Pics (@baseballinpix) December 27, 2020