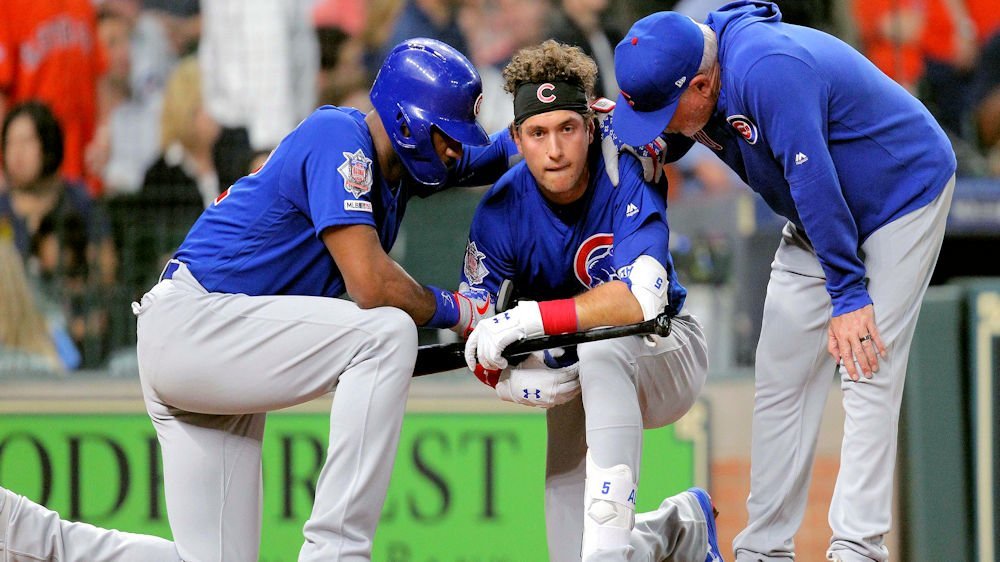 | | |
| --- | --- |
| Houston toddler struck by Almora's foul ball has brain damage | |
---
| | | |
| --- | --- | --- |
| Wednesday, January 8, 2020, 8:42 AM | | |
This is not good news.
The 2-year old toddler that was struck in the head when Albert Almora hit a foul ball in the fourth inning last May 29 in Houston has suffered a permanent brain injury.
The family attorney Richard Mithoff updated her injury to several media outlets including the Chicago Tribune.
"[Family attorney Richard] Mithoff said doctors have described the effects of the injury to her central nervous system as similar to those of a stroke," Chicago Tribune wrote. "The areas of the brain affected include those in which injuries can lead to seizures, loss of sensation and loss of spatial awareness, he said. Other potential effects include periods of unresponsiveness and staring spells, frequent headaches, and night terrors."
The child is currently on medication and might be for the rest of her life.
"I hope this never happens again, so whatever the league has to do to make that happen," Almora said after the incident. "I don't think any kid that goes to a baseball game with their parents or whoever should worry about making it out unhealthy or whatever the case may be. I don't think that should ever cross their mind."
To date, no lawsuit has been filed, though the attorney has talked to the Astros to say that he represents the family of the child. The Astros have declined comment, citing family privacy.