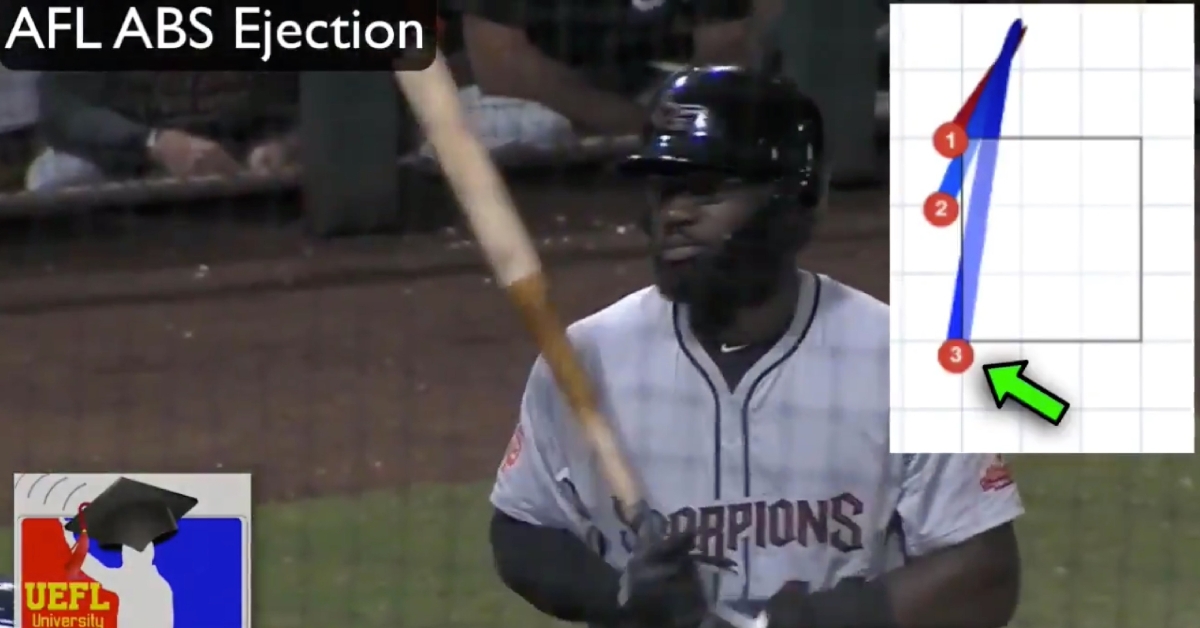 | | |
| --- | --- |
| WATCH: Jason Heyward's brother, Jacob, ejected for arguing strike-three call made by 'robot' umpire | |
---
| | | |
| --- | --- | --- |
| Thursday, October 31, 2019, 12:57 PM | | |
SCOTTSDALE, Ariz. — Chicago Cubs right fielder Jason Heyward is known for his calm demeanor, but Jacob Heyward, Jason's younger brother, seems to be quite fiery. The younger Heyward recently played for the Scottsdale Scorpions in the Arizona Fall League. A former standout for the Miami Hurricanes, 24-year-old Jacob is now an outfielder in the San Francisco Giants' farm system.
While playing in the Arizona Fall League, Heyward gained widespread attention for becoming the first professional baseball player to be ejected for arguing a call made by a "robot" umpire. MLB experimented with a computerized strike zone in the Arizona Fall League this year, and Heyward was thrown out after openly expressing his disapproval with a questionable strike-three call. The human umpire behind the plate, who made the strike call after receiving the feedback from the robot umpire in his earpiece, tossed Heyward as a result.
Before throwing Heyward out, the umpire reminded Heyward, who seemed to merely be frustrated in general and not directing his ire at the man behind the dish, that he was not the one who determined that call. However, he proceeded to throw Heyward out anyway, leading to an apoplectic Heyward defending himself by claiming that he was simply expressing his irritation with the robot's call. To be fair, the pitch did seem to catch the bottom inside corner of the plate, but Heyward did not see it that way. All in all, it made for a hilarious scene and revealed that at least one human umpire is quick to defend his robot counterpart's honor.