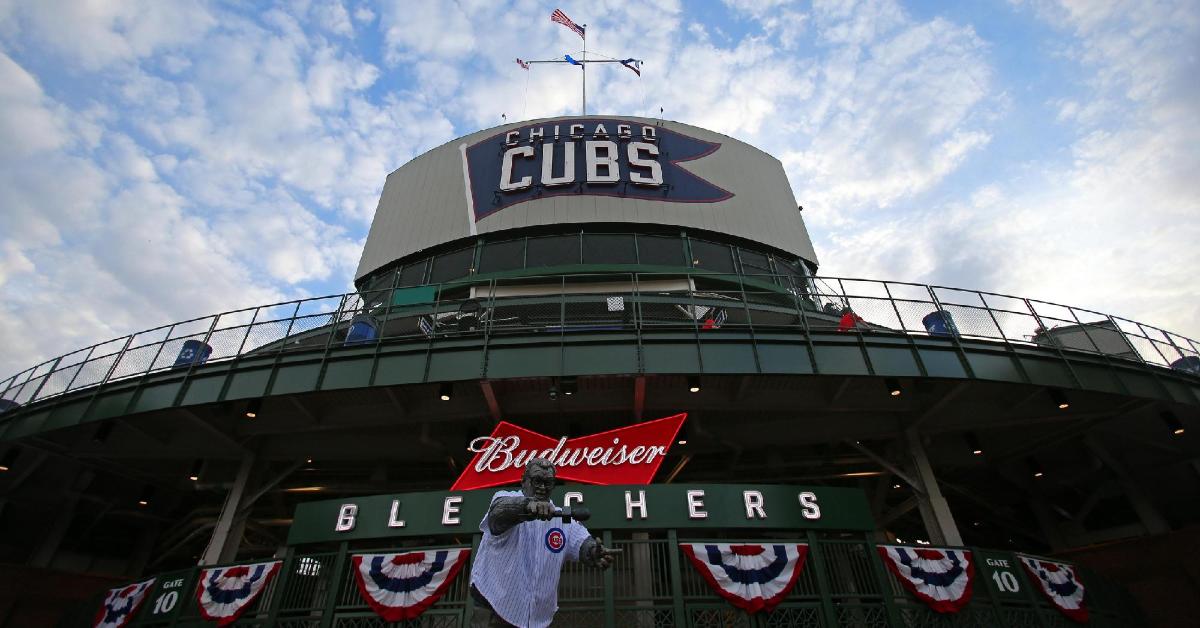 | | |
| --- | --- |
| Cubs announce hirings and promotions in MLB medical staff, clubhouse staff | |
---
| | | |
| --- | --- | --- |
| Wednesday, February 22, 2023, 12:30 PM | | |
MESA – The Chicago Cubs today announced hirings and promotions in the team's major league medical staff and clubhouse staff.
Dr. Stephen Gryzlo has been named Head Team Physician after serving as Team Orthopedist for the last 19 seasons. A professor of clinical orthopedic surgery at Northwestern University, he is a 1985 graduate of the Loyola University Stritch School of Medicine. Dr. Gryzlo was a surgical intern and an orthopedic resident at Northwestern University and in 1991 completed a sports medicine fellowship at the Kerlan-Jobe Orthopedic Clinic in Englewood, Calif.
Dr. Christopher Hogrefe has been named Head Team Internist following eight years as Team Physician for the organization. Currently serving as faculty at the University of Iowa, he was the school's Team Physician from 2012-14. Dr. Hogrefe is board certified in Emergency Medicine and Primary Care Sports Medicine. He earned his undergraduate degree in Biology and Philosophy at Creighton and earned his medical degree at the University of Iowa.
PJ Mainville has been promoted to Director of Medical Services following 10 seasons as Head Athletic Trainer. The 2023 season will mark his 28th season in professional baseball. Prior to joining the Cubs, he was the Arizona Diamondbacks Major League Assistant Athletic Trainer in 2011-12. Mainville earned his Master of Science Degree in Performance Enhancement from California University of Pennsylvania in 2005.
Nick Frangella has been elevated to Head Athletic Trainer and begins his 20th season in the organization. Most recently Major League Assistant Athletic Trainer from 2018-22, he was the minor league Training and Performance Coordinator from 2012-17. Frangella earned a Bachelor of Science Degree from Illinois State University and a Master's Degree from California University of Pennsylvania.
Neil Rampe joins the Cubs as Major League Assistant Athletic Trainer following 15 seasons in professional baseball as Major League Manual and Performance Therapist with the Arizona Diamondbacks from 2008-15 and Head Athletic Trainer with the Los Angeles Dodgers from 2016-21. He earned his M.Ed. in Applied Kinesiology with a Sport and Exercise Science emphasis in 2002 from the University of Minnesota.
German Suncin has been promoted to Major League Assistant Athletic Trainer and enters his sixth season as a full-time trainer in the Cubs organization. He spent the 2021 season as a trainer with Single-A Myrtle Beach and last season served as Double-A Tennessee's trainer. Suncin earned his Bachelor's Degree in Athletic Training from Western Illinois University and his Master's Degree in Sport Studies at Southern Illinois University.
Brittany Jones joins the Cubs as Performance Nutrition and Food Service Manager after she oversaw the nutrition program for the Kansas City Royals minor league system in 2022 as the Minor League Nutrition Assistant. She held the same role at High-A South Bend in the Cubs chain in 2021. Jones graduated from Rutgers University in 2012 with a B.S. in Exercise Science and Sport Studies then received her Master of Science in Journalism from Syracuse University in 2014 and her Master of Public Health, Nutrition and Registered Dietician Program from the University of North Carolina in 2021.
Danny Mueller has been promoted to Home Clubhouse and Equipment Manager following five seasons as Home Clubhouse Assistant Manager. He joined the team as a bat boy in 2008, a responsibility he handled through the 2013 season. Mueller graduated from DePaul University in 2014 with a B.A. in Sociology.
Matt Zaruba has been promoted to Assistant Home Clubhouse and Equipment Manager after joining the Cubs as a bat boy in 2014 before serving as Home Clubhouse Assistant. Zaruba graduated from DePaul University in 2014 with a degree in Marketing and Management.
Otis Hellmann has been named Home Clubhouse Manager Emeritus. He is celebrating his 50th season in Major League Baseball including his 40th with the Cubs. He started with Chicago in the visiting clubhouse in 1983 then moved to the home side in 2000.
Here is a look at the Cubs major league medical staff and major league clubhouse staff:
Dr. Stephen Gryzlo – Head Team Physician Keegan Knoll – Strength & Conditioning Coach
Dr. Christopher Hogrefe – Head Team Internist Ryan Clausen – Strength & Conditioning Coach
PJ Mainville – Director Medical Services Nate Whitney – Physical Therapist
Nick Frangella – Head Athletic Trainer Aaron Witz – Massage Therapist
Neil Rampe – Assistant Athletic Trainer Brittany Jones – Performance Nutrition & Food Service Manager
German Suncin – Assistant Athletic Trainer
Vijay Tekchandani – Director, Clubhouse Ops & Team Travel Matt Zaruba – Assistant Home Clubhouse & Equipment Manager
Tom Hellmann – Home Clubhouse Manager Emeritus Marco Herrera – Visiting Clubhouse Manager
Danny Mueller – Home Clubhouse & Equipment Manager Gary Stark – Assistant Visiting Clubhouse Manager