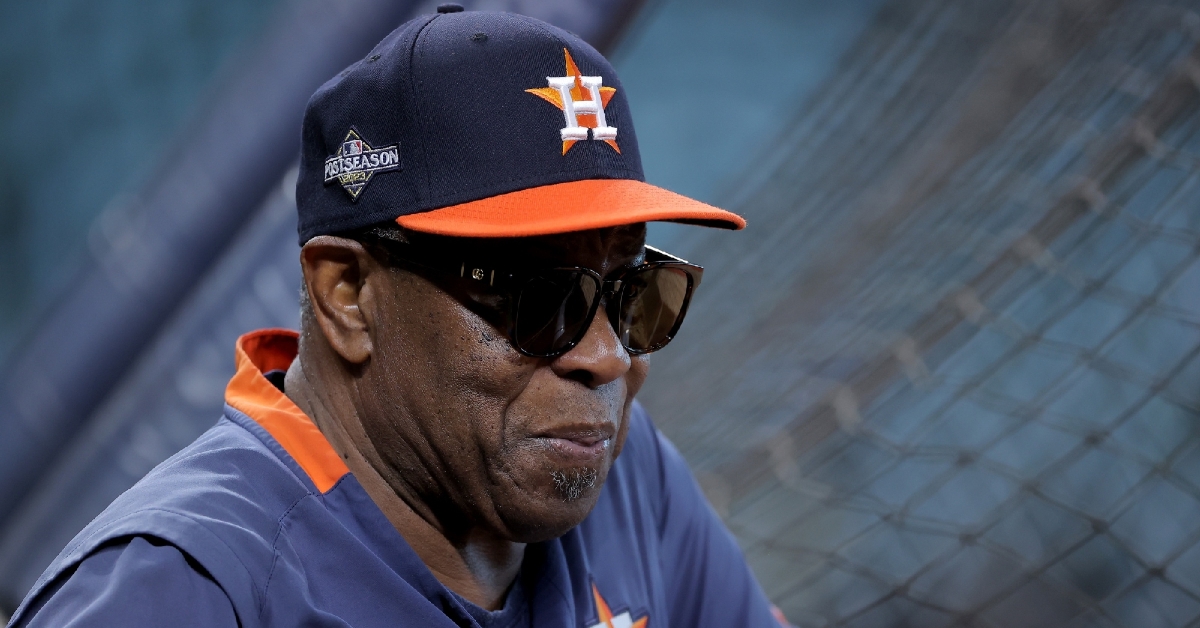 | | |
| --- | --- |
| Former Cubs manager Dusty Baker retires | |
---
Houston Astros manager Dusty Baker announced on Thursday his retirement after his fourth season with the ballclub.
"I would first like to say thank you to [Astros owner] Jim Crane and family for giving me this opportunity over the last four years," Baker said. "It has been a tremendous honor to be the leader of this ballclub. Thank you to the fans for their unwavering passion. The amount of love I've received in my time in Houston has been unmatched.
"Thank you to all my players and coaches for their many sacrifices on our multiple pursuits to a World Series title. You all gave me all you had every day, and that's all I can ever ask for. Lastly, I want to say thank you to all my friends and family. I have immense gratitude for all of the love and support you have shown me throughout the years, and I can't say thank you enough. This isn't a goodbye, it's simply a 'see you later.'"
Baker ranks seventh all-time with 2,183 managerial wins, which will likely place him in the Hall-of-Fame at some point in the future.
He is the only manager to lead five different teams to division titles and was the National League Manager of the Year in 1993, 1997, and 2000.
As an MLB player, he had 1,981 hits with 242 homers and 1,013 RBIs in 2,039 games.
The Giants released a statement after their former manager.
"On behalf of the San Francisco Giants, we congratulate Dusty Baker on a remarkable career", said Giants President and CEO Larry Baer. "Dusty is one of the most beloved Giants alumni, the first manager of our current ownership group, and we are profoundly grateful for his contributions to our organization and the impact that he's made in the baseball community. We wish him, Melissa, and their entire family all the best as he enters his next chapter".