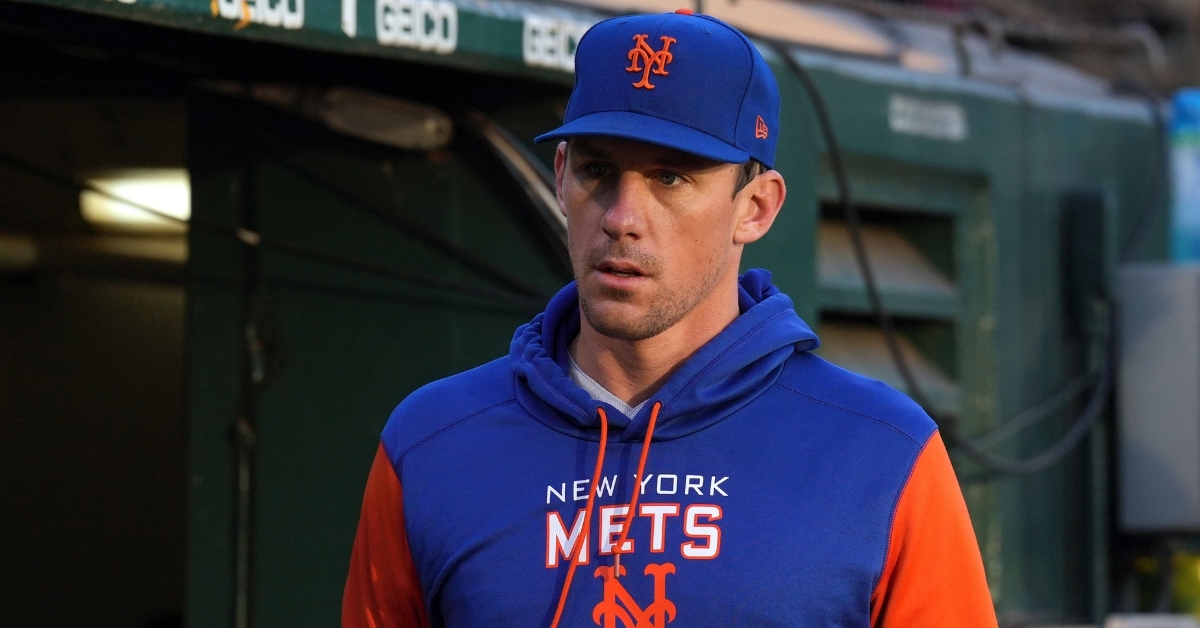 | | |
| --- | --- |
| Rumor Mill: Two free agent arms linked to Cubs | |
---
It is almost December, and you know what that means? The Winter Meetings are right around the corner. In baseball, the Winter Meetings are the unofficial start of Free Agency, as that is when many big-name signings begin to happen.
Sure, things haven't gone that way in recent seasons, but COVID and GMS being extra cautious on funds had something to do with that. Don't expect that to be the case this season, as many teams, including the Cubs, will be aggressive in the coming weeks to get the guys they want.
When it comes to the Cubs and their aggressiveness, no one will be shocked to see them be aggressive, but the question is, where does that come from? Not only do the Cubs have a need at 1B, but also 3B, CF SP, and potentially SS, as this team has a lot of areas they want to address.
Most sources close to the Cubs, SS and SP, appear to be their top priorities as they may look to address those positions before working on the rest. If that is the case, this year's FA pitching class is exceptional, and a couple more names are being added to the mix that the Cubs have put on their radar.
Sure, fans would love for the Cubs to go and get Carlos Rodon, Jacob DeGrom, or Justin Verlander to be the ace of their staff. However, given their age, injury history, and money, it is doubtful they will make a run at either of those guys. Instead, look for Kodai Senga and some other middle-of-the-rotation arms to be added, including the two most recent names being linked to the Cubs.
In case you missed it, the newest names among the SP rumor mill are now former New York Mets starters Chris Bassitt and Taijuan Walker. Looking at these two names, it makes sense why the Cubs are interested, but Bassitt is a bit of a surprise for several reasons.
Chris Bassitt
First, you look at his age, and at 33 years old, this is not someone you are going to start long-term. Secondly, acquiring him comes with draft pick compensation which the Cubs would lose a pick if they sign him. On the flip side, this is not the first time Bassitt has been linked to the Cubs, as there were talks of him getting traded to Chicago from Oakland last season before landing with the Mets.
Primarily a middle-of-the-rotation arm, Bassitt stepped up last season with the absence of DeGrom and Max Scherzer during the season and was pitching like an Ace at one point. He won a career-high 15 games going 15-9 with a 3.42 ERA while also walking 49 and striking out 167. That continued a trend going back to 2018, where his ERA has been 3.8 or below every season since.
At 46-34 with a 3.45 ERA for his career, Bassitt is one of the more overlooked starters, but would be a great addition to the middle of this rotation. He may not have elite Ace stuff, but he still sits in the 93-95 range with his fastball while mixing in a great curve and change-up to go with it. It will be interesting to see the kind of market Bassitt has.
Taijuan Walker
On the other hand, Walker is not a surprise as he has been connected to the Cubs virtually every offseason. Once a top prospect in the Mariners organization, Walker dealt with a series of shoulder injuries that nearly forced him out of the league. Credit him for working his way back and turning himself into the pitcher he has become, as he was arguably one of the MVPs of the Mets staff this season.
At 30 years old, he is younger than Bassitt and someone you could build around for the next few seasons as long as he can stay healthy. Take his career numbers away, where he is 54-50 with a 3.82 ERA, and focus on what he has done lately.
This guy has gone 19-16 the past two seasons with the Mets while posting an ERA around 4.00. Not great, I get it, but 2022 was the best season of his career, and that was because he finally stayed healthy. From an ERA side, Walker hovered around 3.00 most of the season before finishing at 3.49.
However, his 12 wins were a career-high for a season, while his five losses were by far the lowest total of his career when he makes at least 19 starts. Once a player that would sit around 97, the shoulder injuries have drastically impacted that as he is now in the 92-93 MPH range.
Don't let that fool you. Walker has learned how to pitch and uses a great splitter to offset a hitter's timing while also inducing a ton of ground ball outs. This is an excellent play for the Cubs, especially if they want to fill other areas on this roster.