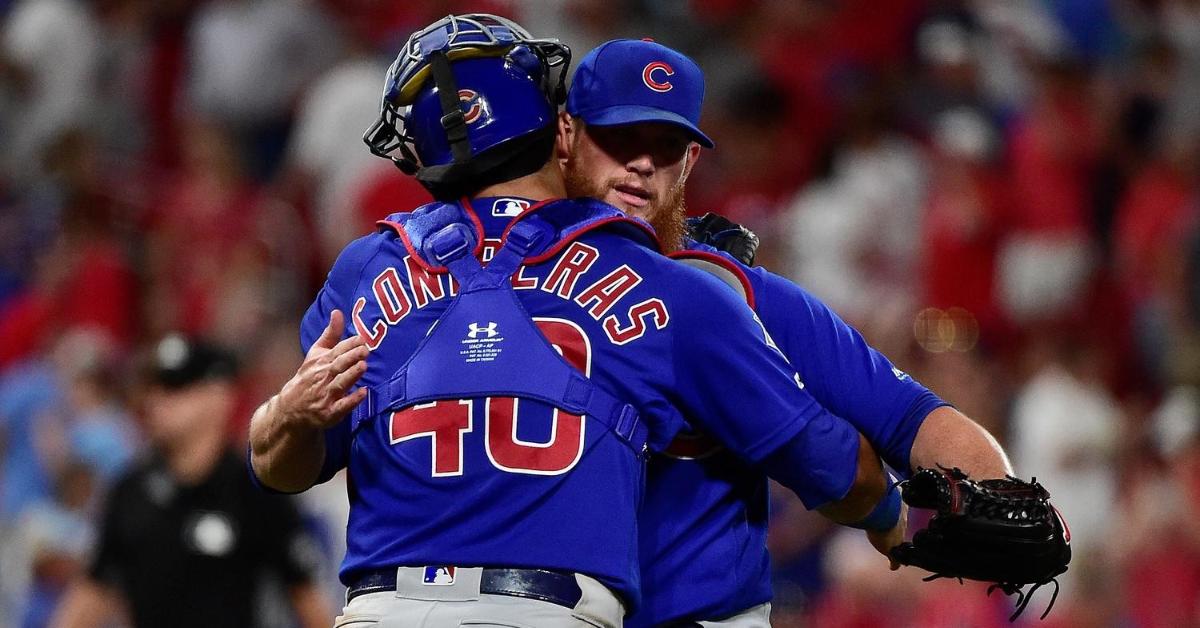 | | |
| --- | --- |
| 2020 Season Projections: Cubs Bullpen | |
---
The projection series moves to the biggest flaw the Cubs had last year and could once again be that if things don't fall as they should. In case you haven't guessed it by now, we have moved to the bullpen as we look at the season projections for this spot on the team.
Ideally, the Cubs have always been a team that carries 12 pitchers early in the season and adds an arm later in the year. With rosters being moved from 25 to 26 men this season, teams are required to have 13 pitchers and 13 position players meaning the Cubs must add to the pen. At this point, the Cubs appear to have seven of their eight bullpen spots locked in stone. We will look at those seven spots while throwing in options for the eighth and final spot.
ALEC MILLS: Coming into this spring, Mills was one of four guys battling it out for the fifth spot in the rotation. Had he been in any other organization, the spot would have been his if you look at his performance, but Tyler Chatwood was equally as good, which moves Mills to the pen as the swingman.
If he had options left, Mills would be headed to AAA, where he would be the middle of rotation arm for Iowa. Instead, out of options, Mills will look to be the swingman that Mike Montgomery and Tyler Chatwood have played in recent seasons. Since joining the Cubs, Mills has shown signs of being a solid starter in his seven career starts but has also proved he can pitch out of relief. That is something the Cubs may have to employ more this season as a shortened season is going to be hard for pitchers.
Projection: 4 starts, 22 appearances, 3.75 ERA 15BB/37K.
Mills is undoubtedly not going to overpower you and must use location to beat you. For the most part, he can do that for three or four innings, but once you get to the fifth is when he starts to run out of gas. If Mills is used as a starter, it will be because of an injury or filling in as a spot start for doubleheaders and or long stretches without an off day. Otherwise, look for him to be an inning eater out of the pen to spare arms that need a break.
DUANE UNDERWOOD: Another player that is out of minor league options in 2020, Underwood will make the Cubs roster by default, so they don't have to risk losing him. Once a promising starter in the Cubs system, Underwood lacked the consistency they were hoping to see eventually landing in the bullpen full-time last year. That move seems to be the right decision as he has shown he can be a very reliable long-relief arm with some potential.
Projection: 16 games, 4.50 ERA 17BB/32K.
The biggest flaw Underwood has always had has been his lack of command. Since moving to the pen, that command has gotten much better, but at times still isn't where it needs to be. Down the stretch in 2019, Underwood showed flashes of great potential out of the pen, but also showed how much work he still must do. This is going to be his first full season in the bigs, so I expect tons of growing pains this year.
BRAD WIECK LHP: The Cubs certainly lack left-handed relievers in the pen with Kyle Ryan as the only sure thing at this point, but if healthy, Wieck will add another southpaw arm to the equation. What looked like a lock to start spring, Wieck underwent surgery to repair an irregular heartbeat forcing him to miss all of spring training. With the season now suspended, this could be the break he needed to recover and get back to the MLB roster.
After being acquired from the Padres in 2019, it took Wieck awhile to get to Chicago, not reaching the Cubs until late august early sept. Once he got there, Wieck appeared in 14 games, going 2-1 with a 3.60 ERA. What stood out was his command as he walked just four batters as opposed to 18 punchouts. He has the potential to be like Sean Marshall if he is healthy.
Projection 23 games, 2-0 3.45 ERA, 10BB/26K.
Even if he proves to be healthy this season, I still think the Cubs take it easy on him as they don't want to overwork him. Known for his incredible spin rate on his curveball, I look for Wieck to be like Marshall back when he was in the Cubs pen in 2008. We know how successful he was using that pitch lets see if Wieck can do the same.
KYLE RYAN: The lone lefty lock in the pen right now is Kyle Ryan. Signed as a minor league free agent in 2019, not only did Ryan reach the majors in late April, but he was very impressive all season long as Joe Maddon counted on him in many situations. Not only did he appear in a career-high 73 games, but Ryan went 4-2 with a 3.54 ERA, 29BB/58K to go with 14 holds. That performance earned him a big-league contract in 2020.
Projection: 38 games, 3-3 3.82 ERA, seven holds, 19BB/35K.
Ryan is not going to blow you away by any means, but I once again expect him to be one of the most used relievers in the pen this season. Not only is he great against lefties, but he knows how to pitch to get righties out as well. Once looked at as a matchup lefty, Ryan will now be counted on as the teams go to a middle reliever who can be used in different situations as well.
Rowan Wick: Another minor league surprise in 2019, the former catcher Rowan Wick indeed showed his potential as a back-end reliever, especially during the final months of 2019. After dominating in Iowa to the tune of 1-0 with a 1.84 ERA 9BB/44K and six saves over 27 games, the Cubs gave him a chance at the north side where he didn't disappoint.
After struggling to find his groove the first month or so, Wick got it together, showing real potential long term. Armed with a 94-96 MPH heater, what makes him so tough to hit is his short compact catcher like delivery which makes his 12-6 75 MPH Curve that much harder to hit. He is a diamond in the rough that the Cubs need to hold on too.
Projection: 37 games, 3-1 2.85 ERA, ten holds, five saves, 12BB/34K.
Wick will be a middle reliever by seasons start, but will most likely be one of two set up men deployed this season. After posting a 3.24 ERA in 31 games with two saves, Wick showed he could handle high leverage situations with the best of them. This season will just be the next step in what could be a huge back end piece.
JEREMY JEFFRESS: Signed late in the free-agent period, Jeffress is a huge upside for a pen that desperately needed some help. Take last season away in which injuries prevented him from getting started, and you have an all-star in 2018 who posted an ERA just above 1.10, helping anchor the Brewers pen. I don't expect him to pitch that good ever again, but even if he lands close to his career line and you have a steal.
Projection: 38 games, 2-2 3.25 ERA, 8 saves 11BB/33K.
Jeffress has closer experience but has thrived as a setup man much of his career. That is precisely where the Cubs will put him in 2020 as he will be their eighth-inning option leading to Craig Kimbrel. Should injuries happen, or if Kimbrel is overworked, then Jeffress will fill the closer spot without any issue. This is the type of signing that can make their bullpen what it was during their NLCS runs.
CRAIG KIMBREL: What the Cubs were hoping would be the missing piece to their pen last season, turned into a nightmare as Kimbrel was a trainwreck in 2019. Signed in mid-June, Kimbrel never had a spring training to get in shape seeing just four games in the minors before coming to Chicago. He needed more time as Kimbrel went 0-4 with a career-worst 6.53 ERA in 23 games while going only 13-16 in saves. Now healthy and with a full offseason, Kimbrel and the Cubs hope he gets back to normal once again.
Projection: 35 games, 1-2 3.00 ERA, 27 saves 15BB 57K.
Kimbrel is not the same closer he was years ago, but that doesn't mean he still can't be great in 2020. Fully healthy and with a full offseason once again, I expect him to look more like his old self this season as the Cubs hope he pitches to the 14 million a year contract. His fastball won't blow hitters away as often as it once did, but his breaking ball can be his bet pitch if used right. Here's to hoping for a solid bounce-back campaign.