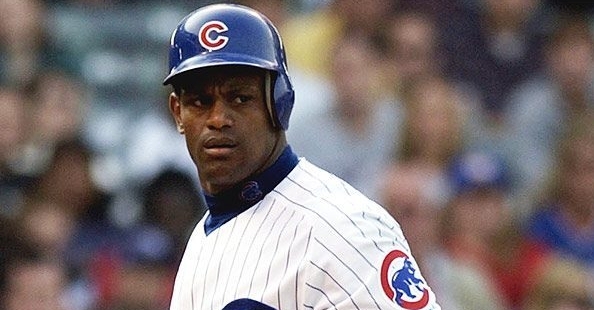 | | |
| --- | --- |
| 28 years later we remember the trade for Sammy Sosa | |
---
The Cubs have been known to make some bad trades during their franchise's history, and for the most part, they have backfired mightily. From trading away Greg Maddux to Brent Suttor and Lee Smith, to trading away highly regarded prospects in hopes of contending and finally winning it all the list goes on. However, the Cubs have also been on their fair share of deals where they took what looked to be washed out players and have turned them into gold.
Most recently, that happened back in 2013 when the Cubs traded away back up catcher Steve Clevenger to the Orioles for Jake Arrieta and Pedro Strop. Arrieta went on to be a Cy Young winner and one of the most dominating pitchers from 2015-17, while Strop was one of the best relievers in franchise history during his seven years with the team.
Other trades that benefitted the Cubs was parting ways with Ryan Dempster to Texas in which they acquired Carl Edwards Jr. and Kyle Hendricks and trading Jason Hammel to the A's to bring in Addison Russell. All those recent trades helped the Cubs reach greatness, but one trade stands out as probably the steal of a lifetime for this franchise.
It happened 28 years ago Monday when the Cubs and White Sox elected to do business for a rare cross-town player swap. It was on March 30th when the Cubs acquired what looked to be a washed-out Texas Rangers prospect in Sammy Sosa as he was headed to the North Side from the South Side. Growing up in the 1990s, Sosa was obviously my idol and was the main reason I fell in love with this franchise, among other things.
Not only did this appear to be a worthless deal at the time, but it ripped the heart out of White Sox fans for years to come as the Cubs got so much more than they anticipated from this trade. Along with Sosa, lefty Ken Patterson came across to Wrigley while the White Sox received George Bell in return, which the Cubs signed as a pricy free agent the year before.
At the time of the trade, it is ironic how both GM's felt about the deal agreeing that the White Sox acquired a pure and great hitter. White Sox GM Ron Schueler stated, "We got the guy we wanted." "We got the Pure Hitter."
On the other side, you had Cubs GM Larry Himes chime in with this.
"What we're giving up is an outstanding hitter." "George will always be a good hitter and is going to fit well into that White Sox lineup. Sosa is an outstanding defensive ballplayer who will add speed to our ball club. We were the worst team at allowing doubles last year, and Sosa is going to change that."
How different things turned out to be. Bell, who was entering his age 32 season that year, hadn't been a great hitter for about six years before being dealt. Had this trade happened today as opposed to then, his value would be next to nothing.
The small, skinny, and raw player in Sosa was not known as anything more than a pure speed and defensive player at that time that saw him make his Cubs debut in center field where he played all of his MLB games up to that point. It wasn't until 1993 when he moved to right field where he stuck for the remainder of his career.
Despite the description from Hines about being a great defensive player, Sosa's value on the team was going to have to come from his bat, which ends up being better than anyone ever could have expected. By the time the Cubs acquired him, Sosa was already a post-hype prospect if he even qualified as a top prospect to begin with. Coming through the Rangers system, he was viewed to have enormous tools, but the numbers were not telling.
Sosa got his first taste of the Big leagues in 1989 with the Rangers, before he was part of a deadline package to the White Sox later that year that netted the Rangers Harold Baines. Sosa struggled in 1990 in his first go-around as a regular but hit rock bottom in 1991 when he hit just .203. That leads me to believe that the White Sox gave up on him when the Cubs asked for him and the rest is history.
Not only did Sosa become one of the most polarizing figures in all of baseball over the next decade, but he was the face of baseball in the late 1990's. His first season in Chicago saw him hit just eight homers and 25 RBI's before those numbers jumped to 33 homers and 93 RBIs in 1993. That was the start of an incredible run that saw Sosa put together ten seasons of 30 plus homers over the next eleven years.
He is also the only player in MLB history to have three 60 plus homer seasons connected for 66 in 1998, 63 in 1999 and 64 in 2001.
His 609 homers rank ninth all-time in major league history with 566 of those coming for the Cubs as he is the all-time leader in that category in franchise history. Sosa also put together robust RBI campaigns as well, putting together nine straight 100 RBI seasons, including a career-high 160 in 2001. He also added 234 stolen bases over his career, but most of those happened pre-1998 before the homers started to pile up.
Yes, Sosa has done a lot for the Cubs franchise, but that doesn't come without controversy also. Not only is Sosa a big part of the steroid investigation in the early 2000s, which he still has yet to admit on using them, he got busted for a corked bat in 2003 and bailed on his team the final game of 2004. That proved to be the last straw for the Cubs organization as he ended up in Baltimore in 2005 before retiring following that season.
Say what you want about the steroids and some of the things he did as a Cub, but no one will deny that this one of the best trades in the history of the Cubs franchise. He provided moments and seasons that we haven't seen since he played and helped put fans in the seats. Regardless if he ends up in the hall of fame or not, to me, he is a hall of fame player regardless of what anyone says. His numbers are incredible, whether asterisked or not, and he will go down as one of the top Cubs players of all time.
It is time he is welcomed back to Chicago the way we welcomed him here nearly 30 years ago.