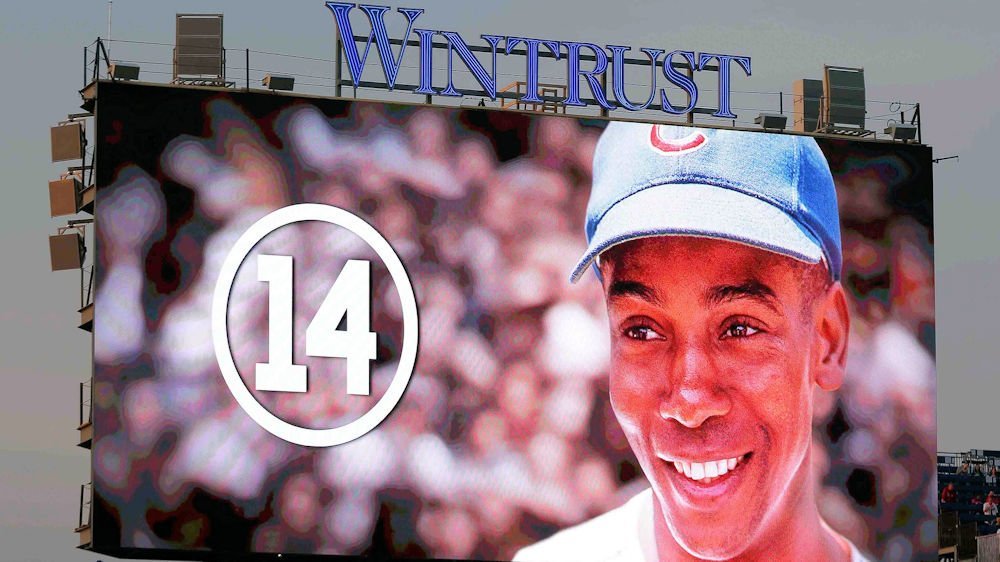 | | |
| --- | --- |
| Better all-time greats: Cubs or White Sox? | |
---
| | | |
| --- | --- | --- |
| Wednesday, May 6, 2020, 6:38 PM | | |
The MLB's simulated dream bracket tournament between every team's all-time roster has reached its final round between the New York Yankees and Cincinnati Reds — and we here at CubsHQ thought we would stage a matchup between Chicago's two teams.
Both the Cubs and White Sox have been eliminated in MLB's tournament, but what would happen if these two teams faced off?
As we have mentioned in previous articles, the Cubs' roster looks like this.
CUBS
Pitchers: Fergie Jenkins, Mordecai Brown, Greg Maddux, Jon Lester, Kerry Wood, Jake Arrieta, Hippo Vaughn, Lee Smith, Bruce Sutter, Pedro Strop, Carlos Marmol
Starters:
C: Gabby Hartnett
1B: Anthony Rizzo
2B: Ryne Sandberg
3B: Ron Santo
SS: Ernie Banks
LF: Billy Williams
CF: Hack Wilson
RF: Sammy Sosa
DH: Andre Dawson
Bench: Kris Bryant, Javier Báez, Mark Grace, Aramis Ramirez, Frank Chance, Jody Davis
And as for the other side of town. The Chicago White Sox look like this.
WHITE SOX
Pitchers: Mark Buehrle, Chris Sale, Billy Pierce, Ted Lyons, Ed Walsh, Red Faber, Wilbur Wood, Bobby Jenks, Bobby Thigpen, Hoyt Wilhelm, Roberto Hernandez
Starters:
C: Carlton Fisk
1B: Frank Thomas
2B: Nellie Fox
3B: Robin Ventura
SS: Luke Appling
LF: Magglio Ordonez
CF: Minnie Minoso
RF: Harold Baines
DH: Paul Konerko
Bench: José Abreu, Luis Aparicio, Eddie Collins, Jermaine Dye, Shoeless Joe Jackson, A.J. Pierzynski
I figured the best way to handle this battle is by breaking it down position by position.
CATCHER
Behind the plate, the Cubs offer Gabby Hartnett, and the White Sox have Carlton Fisk. Hartnett is a six-time all-star, Hall of Famer, and won an MVP award in 1935. Hartnett played 19 of his 20 seasons with the Cubs and accumulated a batting average of .297, with 236 home runs and a 56.9 WAR. However, the Sox' Carlton Fisk is widely regarded as one of the best catchers of all time. Fisk is a Hall of Famer, gold glove winner, Rookie of the year winner, three-time Silver Slugger winner, and 11-time all-star. Fisk spent 13 years with the White Sox and 11 with the Red Sox — but his heroics and 376 career home runs give the White Sox the edge here.
FIRST BASE
As much as the Cubs have been blessed to have Anthony Rizzo handling first base over the last eight seasons, this one is not really a competition. While Rizzo brings excellent leadership, base running, defense, and contact skills (highlighted by three all-star appearances, three gold glove awards, and of course, the World Series ring), Frank Thomas was a much better hitter for much longer. The Big Hurt put a big hurt on pitching in the nineties and early 2000s, without PEDs. Thomas ended his career with a .300 plus average and over 500 homers, giving the White Sox the edge here.
SECOND BASE
For the Cubs, it's Ryne Sandberg, and the Sox offer Nellie Fox. While Fox is a Hall of Famer, 15-time all-star, MVP award winner, and three-time Gold Glover — this is Sandberg's category. Sandberg also has ten plus all-star appearances and an MVP, but his nine gold gloves and seven silver sluggers are what separate him from Fox and most second baseman in history. With a career 68 war, 282 dingers, and a .285 average — paired with one of the best defensive careers by a second baseman, Sandberg gets the nod over Fox.
THIRD BASE
Here is the position I believe the Cubs win easiest. The Cubs offer nine-time all-star, five-time gold glove winner and Hall of Famer Ron Santo, who hit over 340 homers in his career. The Sox' lineup has their former manager Robin Ventura who only played for the Sox for ten years and earned an all-star trip just once. Santo gets the win here reasonably easily.
SHORTSTOP
This is one the Cubs ought to win, but it is closer than you may think. The Cubs have their franchises best player, Ernie Banks, manning shortstop. The famous Mr. Cub nickname and positive attitude is what separates Banks from the bunch, but his 512 home runs, multiple MVP awards, and induction in the Hall of Fame sure help too. For the Sox, it's Luke Appling who finished his career over 70 years ago, but it was certainly one worth mentioning. Appling was a seven-time all-star, two-time batting champ and is a Hall of Famer as well. With Tim Anderson and Javier Baez playing shortstop with the best of them these days, it's fair to say Chicago has always been a shortstop town.
The Cubs have an ever so slight edge so far.
Stay tuned to CubsHQ for the recap of the outfield, pitchers, and bench.