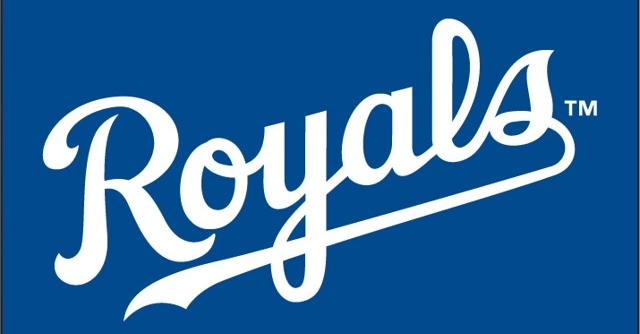 | | |
| --- | --- |
| Breaking down 2020 Cubs Opponents: Kansas City Royals | |
---
| | | |
| --- | --- | --- |
| Wednesday, July 15, 2020, 5:43 PM | | |
Much like the Tigers this season, I don't expect a whole lot from the Royals this season as they are still in rebuild mode since winning it all in 2015. However, with Mike Matheny now the man in charge in KC, look for the Royals to be a much more competitive group than what we have seen in the past.
Over the past few seasons, you have seen players like Lorenzo Cain, Mike Moustakas, Eric Hosmer, and others leave KC for different franchises. Now only Alex Gordon is left as the main contributor from that World Series group as KC looks to build back up to one of the more surprising rosters in the game.
Chicago has not seen Kansas City a whole lot, but when they have, they manage to hold their own sporting a 14-10 overall record against them. That includes a 2-1 record against them in both 2015 and 2018 as the Cubs have gotten the upper hand against them recently. This year, the Cubs will have two separate two-game series with KC, seeing them August 3-6 with August 3-4 at KC and then the 5-6 at Wrigley.
Pitching was an absolute nightmare for the Royals last season and unless they see significant improvements in that category it will be another long year for the Royals. With no legitimate ace to turn too, KC will most likely go with experience first leaving me to believe Daniel Duffy will be the teams No. 1 to break camp. After him, you have a log jam of arms all capable of earning time in the rotation. However, guys like Brad Keller, Jakob Junis, Glenn Sparkman, and former Cub Mike Montgomery appear to be the five-lined up to start although Montgomery could slide to the pen.
Speaking of the pen, Kansas City has a lot of intriguing options to turn to as that was the strength of their pitching last season. While it is not going to be close to the 2015 bullpen, they built having a former starter turned closer in Ian Kennedy certainly makes things easy in the ninth inning. Kennedy had a great season last year and will look to continue to close out games this season.
While the ninth inning may be locked down, who gets the ball to him is where the questions arise as a plethora of options are lined up. Heath Fillmyer, Kevin McCarthy, Jesse Hahn, and former Cub Randy Rosario appear to be the only locks in the pen at this point although their roles are undetermined right now. For Royals closer, Greg Holland is back and healthy as is former Cardinal closer Trevor Rosenthal as those two could be huge X-Factors if they pitch anywhere close to what they are capable of.
Offensively, the Royals will get a huge boost this season as Salvador Perez will be returning to the backstop. Perez went down with an injury last season needing Tommy John and the Royals never found someone capable of his production. He is going to give them a lift both at the plate and in the field.
Joining Perez in terms of offensive firepower will be Jorge Soler as he is looking to build on what was an MVP caliber season numbers-wise. Soler finally lived up to his potential a season ago and makes me wonder if the Cubs gave up on him too soon. Young guns Maikel Franco (2B) and Adalberto Mondesi (SS) will not only anchor the middle infield but will provide Soler with some much-needed protection in that lineup as both are capable of big offensive seasons this year.
Kansas City will also be looking at Hunter Dozier to build off a solid 2019 with Gordon looking to remain consistent in the middle of the lineup. Former Brewer OF Brett Phillips is getting his first real shot at a regular role and from all accounts looks ready to make a huge leap this season. His offensive ability mixed with his speed on the bases could be a real asset for the Royals this year and going forward.
The one big question mark surrounding the Royals offense is regarding Whit Merrifield and his future. There is no question that when Merrifield is in the lineup, your getting a legitimate leadoff hitter that can do almost anything at the plate. He hits for average, gets on base, has speed, and uses some power which are all attributes to look at when searching for a leadoff hitter.
The question that continues to arise when talking about Merrifield is when and where he will be traded. Ever since signing a team-friendly extension in 2018, Merrifield has come up in frequent trade talks with the Cubs being one of the teams most interested in him. With a shortened season this year and the deadline at the end of August it will be interesting to see if the Royals hang on to him this season or if they will finally find a partner to pull the trigger with.
Along with who is on the Royals roster right now, we also need to look at some of their prospects as they have a rich system right now. Guys like Bobby Witt Jr, Brady Singer, and Daniel Lynch are the team's top prospects and most likely are still a few years away from sniffing the bigs. However, given the magnitude of changes this season, all three are on the Royals initial 60-man player pool and we may get to see what they have to offer this season.
Season projection 3-1: The Cubs are a better team than Kansas City and no one will argue that. The problem is sometimes the Cubs play down to their opponents and they need to stop doing that. I look for the Royals to be a tough out at home and split with the Cubs in the two games at KC. However, when the teams shift to Wrigley Look for the Cubs to impose their will at home and take yet another season series from the Royals.