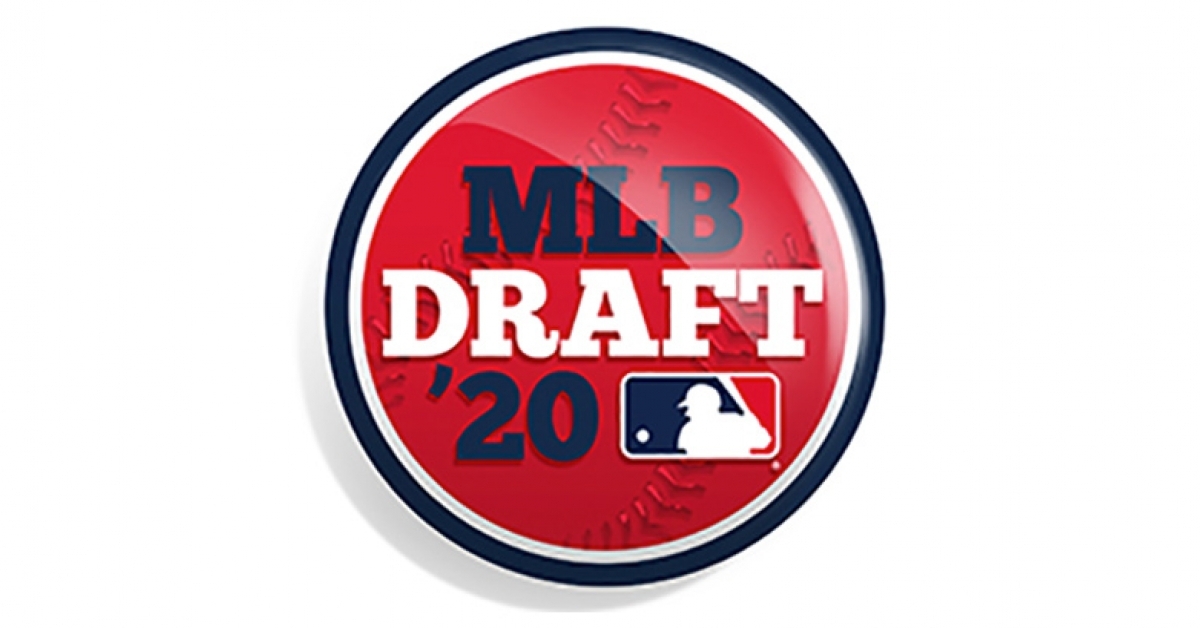 | | |
| --- | --- |
| Breaking down MLB.com's Top 200 Prospects (Part 1) | |
---
As news broke earlier this week, it has been confirmed that this years' MLB draft will only be five rounds meaning only 160ish players will be taken in the draft.
While that may seem like a lot, keep in mind that the draft is normally over 30 rounds, so do the math for how many players will be left unsigned.
While only 160 players will hear their name called, on draft weekend, the rest of the players have an opportunity to sign elsewhere for a maximum of 20K. Over the next several weeks leading into the draft, I will be breaking down the top 200 prospects according to MLB.Com and discuss whether they fit with the Cubs.
#200: MATT MIKULSKI (LHP Fordham): The 6-2 200 lb lefty out of Fordham is throwing his name in the draft ranks for the first time this season as he is trying to become the first Fordham player since Pete Harnisch to be taken in the first ten rounds of the draft since 1987. If anyone can do that, Mikulski can. The southpaw has a chance to be a great three-pitch pitcher who can touch 95 mph with his heater but generally sits around 92-93 mph. His slider is his best pitch, as that misses a ton of bats while his changeup has gotten better over time.
Due to a violent delivery, Mikulski has struggled with his command, and some scouts feel he isn't suitable to be a starter long term. If the Cubs have a shot to take him in round five, I think he could be an excellent fit for the pen down the road.
#199 LEVI PRATER (LHP Oklahoma): Another late-round option is Oklahoma southpaw Levi Prater. As part of a lethal rotation that could all be taken in the first five rounds this year, Prater is the lowest graded of the five, but shouldn't be overlooked. He isn't going to blow you away with any of his stuff as he sits around 90-91 mph with his heater and can top out at 93 mph. It is his secondary pitches that have given him great success, mostly his sweeping slider that he throws across his body from the left-hand side.
Prater has the makeup of a back of the rotation starter, but putting him in the middle of the pen is also an option. I compare his delivery like that of Andrew Miller, and he could be a Mike Montgomery type of reliever for the Cubs.
#198 JACOB BERRY (3B Queen Creek, AZ): While I don't expect the Cubs to draft too many bats in this year's draft, Berry is an option in the later rounds giving them someone to mold post Kris Bryant. Scouts spent a lot of time in Arizona during the abbreviated spring season and got a great look at this high school prospect.
The switch-hitting infielder's best trait at this point is his bat, and when everything clicks, he is going to be an above-average hitter with decent power. Although the strength is there for him to take the ball out from either side of the plate, Berry seems more natural from the left side at this point. Scouts know that he shouldn't have much trouble hitting the baseball, but their big question is whether he can stay at third long term. Regardless, he is one of the young bats to watch in this year's class.
#197 BRAIDEN WARD (OF Washington): Ward is the true definition of a well-rounded athlete. As a kid, Ward was an incredible BMX rider who had the potential to go to the X Games. In high school, Ward was the captain of his Water Polo team, but it was his skill on the baseball that got him to college, most notably his speed. Not only was he a three-year starter for the Huskies, but his top-end speed may be the best in this year's class, which is saying something.
That speed makes him a threat to run on any pitch, which is why he would be an excellent fit for the Cubs at the top of their order. His hitting isn't going to wow you, but that speed is hard to find, which is precisely why he is going to end up in center field long term. I am comparing him to former Cub Brett Jackson with better speed and a more consistent bat. Hopefully, he pans out if the Cubs do indeed select him.
#196 DYLAN MACLEAN (LHP Central Catholic HS, OR): Another late-round pitching option is left-hander, Dylan MacLean. While MacLean is not the best high school arm in the state of Oregon, he may be the second-best and could be poised to move up the draft board before it is all said and done. He not only is projected to add more velocity but displays amazing command right now.
MacLean is not a flame thrower and is similar to that of Kyle Hendricks in that he has a feel for pitching. His fastball sits around 88 mph, while his changeup and curve sit at 78 mph and 74 mph respectively to keep hitters off balance. Due to his 6-3 frame, scouts feel he can add some velocity to his heater, but I like the way he throws now. He is the type of pitcher that will be a back of the rotation arm and will be durable at that.
#195 CARSON TAYLOR (C Virginia Tech): Taylor got valuable playing time at Virginia Tech his freshman season playing both first base and catcher although catcher is his go-to position. Taylor is a switch-hitting catcher that displays considerable bat speed and a good feel for the zone as he has more walks than strikeouts.
Taylor has a ton of raw power to his swing, but he becomes too pull happy at times, which affects his production. His receiving skills and throwing arm behind the plate are below average, which leads me to believe first base is his future. If that is the case, would the Cubs use a late pick to mold him as an Anthony Rizzo replacement.
#194 TYSON GUERRERO (LHP Lower Columbia CC): The first of our junior college prospects is that of LHP Tyson Guerrero. While the Cubs don't have a ton of experience with the JUCO or CC ranks, Guerrero is one that I would watch for in the later rounds.
Guerrero started his college career as a two-way player for Washington state, before transferring to Lower Columbia CC as strictly a pitcher. Still using both hitting and pitching to his advantage, his draft stock has been on the rise as he showed better stuff since focusing on the pitching side of things first. His fastball can consistently touch the mid 90's while his curveball is his out pitch. He does have a changeup that needs to develop more, but he has the potential to be a back-end starter or lefty reliever similar to Kyle Ryan and Brad Weick on the Cubs.
#193 MAX CARLSON (RHP Burnsville, MN): The UNC commit may not step on the field for the Tar Heels as he could be taken directly out of high school. Once a fastball that sat around 88-89 mph, Carlson saw it jump to 93-95 mph as a senior, and it can now touch 97 mph. That is a big reason why many feel he may forgo college altogether.
The problem with Carlson is that he never got a chance to pitch with his increased velocity, which may make him a tough sell on draft weekend, forcing him to go to college at least one season. Low 80's change and upper 70's slider continue to evolve your looking at a pitcher with a bright future as he has now begun to work on a curveball. He commands three of those four pitches very well, and once we finally get to see him again, we will have a better sense of the type of future he will have.
#192 JACKSON FRISTOE (RHP Paducah Tilghman, KY): Another high school arm talent, Fristoe committed to Mississippi St. and had limited experience this season before the season ended. This is one of the biggest wildcards in this year's draft, as his performances varied so much over last year's summer circuit. When he was on, he was lights out, but if he was off it was a mess. He has a big decision to make because if he does go to Mississippi St., he wouldn't be draft-eligible until 2022.
Fristoe generally sees his fastball sit in the 88-90 MPH range, but at times saw it uptick to 91-94 mph. His 6-4 build has scouts confident his velocity can consistently sit in the 94-mph range, which will help his secondary pitches. Fristoe has displayed a four-pitch arsenal with a slider, curve, and change as his off-speed offerings, but his low 80's slider is the best of the three. I usually am not a huge fan of drafting high school arms because they tend to be more of a project, but with a four-pitch mix, I would love the Cubs to take him and ease him into some type of role.
#191 ELIJAH CABELL (OF Florida St.): Originally drafted in the 14th round by the Brewers in 2018, he elected not to sign with Milwaukee and returned to his home state of Florida after de-committing from LSU to join the Seminoles. That move was a wise decision as he is on the verge of landing some ten rounds higher this year.
Although loaded with talented tools, Cabell is still a raw player, but there is a lot he can do on the baseball field. His raw power is what stands out the most as scouts gave him a 70 out of possible 80 on the scale for that tool. The problem with that, however, is that Cabell strikes out a ton, so his power isn't where teams would expect. He did manage to take more walks and cut down on his strikeouts in the month he played this spring, and that allowed for the home run totals to go up.
This is the type of player the Cubs could get in round five that reminds me a lot of Ian Happ minus the switch-hitting ability. Happ has a ton of raw power but struck out a ton early in his career. Now that he went to the minors to work on that, he appeared to become a better hitter. Cabell could be a similar player, and the Cubs know what to do with those types of players.