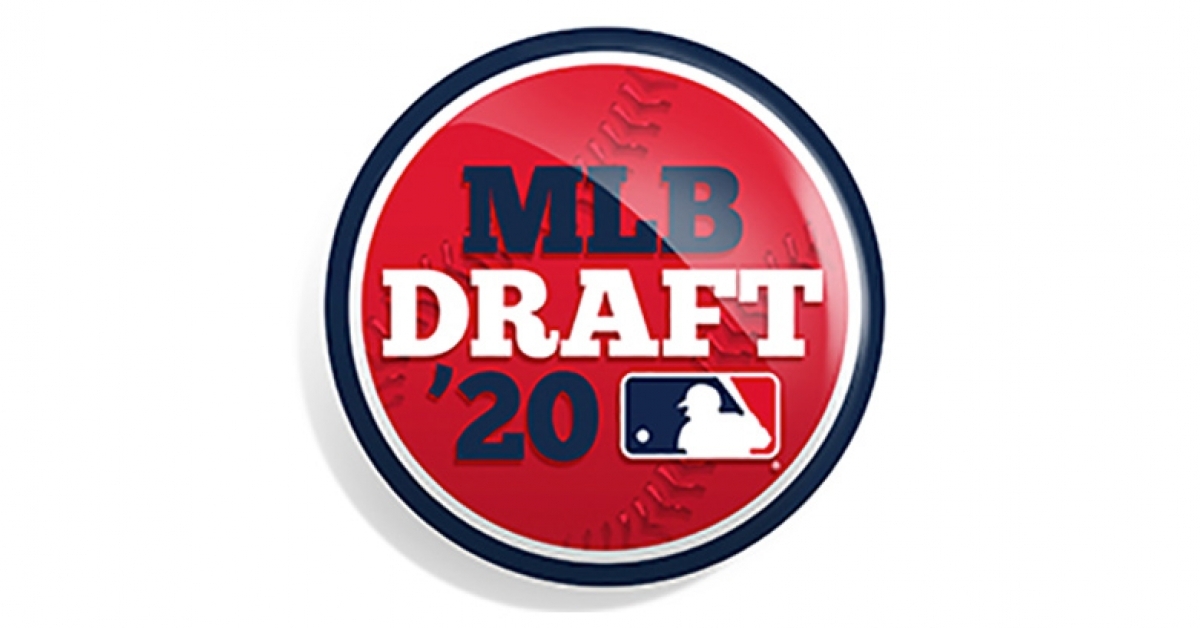 | | |
| --- | --- |
| Breaking down MLB.com's Top 200 Prospects (Part 10) | |
---
| | | |
| --- | --- | --- |
| Saturday, May 30, 2020, 9:45 AM | | |
We have almost cracked the top 100 prospects on this year's draft list as we continue to prepare for June's draft. This installment will count down from 110-101 as we are starting to get into the range of players that are all but guaranteed to be taken.
#110 BRYCE ELDER (RHP Texas): One of the rare pitchers on this list who has been drafted in the past, Elder will be taken at some point this June. The former prep golf star emerged as the ace of the Longhorns staff the past two seasons after starting his career out of the pen.
He has a sinking fastball that can touch 95 mph, but it mainly sits in the 88-92 mph range as he gets a ton of ground ball outs. He employs an average change and distant curve to go with that sinker as he does a great job keeping hitters off balance. His best pitch is his slider that sits around 85 mph. Not only does it provide him with a sharp break, but it is his out pitch that he can use any time in the count.
#109 JORDAN NWOGU (OF Michigan): Not known for a ton of baseball prospects, the University of Michigan has a large group this year with Nwogu being yet another one of those. Once looked at as a standout edge rusher out of high school, Nwogu decided to stay home and committed to Michigan to play baseball.
At 6-3 235 lbs, Nwogu provides ridiculous strength showing the ability to crush fastballs and deliver high exit velocities off the bat. His swing may be a bit unorthodox, but his hand-eye coordination makes up for it as he makes it work. He controls the strike zone reasonably well but does need to work on recognizing off-speed stuff.
#108 PARKER CHAVERS (OF Coastal Carolina): A little undersized at 5 11 185 lbs, Chavers has some of the best all-around tools in this year's draft but didn't have a chance to show that after having winter shoulder surgery. Coming off a 22-homer junior season, Chavers could push his way into the top two rounds before the injury set him back.
With a quick left-handed swing and strong, compact body, Chavers delivers plenty of raw power. He does get overly aggressive at the plate at times, which makes it hard to do anything but hit homers with his upward swing. He needs to prove he can not only be more consistent at the next level but to be able to hit lefties also.
#107 ZAVIER WARRENS (SS Central Michigan): Since 1980, Central Michigan has not had a player drafted in the top five rounds. That may change this year with Warrens. A switch hitter with a quick contact swing from both sides of the plate he makes line-drive contact with very good ease.
He has proven to be more of a gap to gap hitter that put that on full display with his 22 doubles last year, but he can be a home run threat with more seasoning. He is not afraid to work deep counts to take walks and plays the game quicker than you would expect with his fringy frame. One of the biggest questions is his defensive future as he doesn't have the range you like in a SS. That will all be settled with time as his bat will be nice to have.
#106 ALERICK SOULARIE (OF Tennessee): Previously taken by St. Louis in the 29th round of the 2018 draft, Soularie will be looking for much better this year as he should have a better contract in place. While most scouts have admired his bat for a while now, some still have a hard time evaluating the rest of his game.
After hitting .402 with ten homers and 23 steals in his final season in the Junior College ranks, he busted out for Tennessee in 2019, hitting .357 with a .602 slugging percentage. Not only does he have an excellent feel for pitches, but he has a knack for making hard contact and barreling up the baseball. Soularie controls the strike zone and hits line drives all over the place.
While he does have average to solid raw power, his swing makes it hard to consistently hit for power as he is more of a pure hitter first. 20 homers is certainly achievable over time, but his speed on the bases may have teams wanting him to focus more on gap to gap hitting instead of homers.
#105 JACKSON MILLER (C Mitchell, FL): Even though left-handed hitting catchers are in high demand come draft time, taking one out of high school is always risky. Miller, on the other hand, might be the best prep backstop in this year's class and has all the tools to become a good-all around catcher with plus athleticism.
At the plate, Miller has a good approach with keen strike zone awareness. He typically uses a line drive and up the middle philosophy, which has worked very well thus far. He is physical and has some strength that should allow him to get stronger over time. While he still needs work at his receiving and blocking skills, there is no reason to expect he can become an excellent defensive catcher as his hands and quickness behind the plate are huge plusses.
#104 ENRIQUE BRADFIELD (OF American Heritage, FL): Bradfield may have entered the summer circuit in 2019 as a question mark, but has now answered many of those questions. The left-handed-hitting OF is still a work in progress with the bat, but his best tool at this point is his elite speed giving him the ability to beat out tons of ground balls.
Not only that, but he also uses that speed to steal bases and take tons of extra bases on hits making him an ideal top of the order candidate. He knows his game and is no stranger to working the count at the plate to put the ball in play and letting his legs do the rest. Defensively, Bradfield is the perfect CF as he uses his speed to cover all sorts of ground. While the power may never come, speed certainly kills in any lineup.
#103 CARTER BAUMLER (RHP DOWLING CATHOLIC, IA): The highest-rated prep arm to this point is that of Carter Baumler from Iowa. The TCU commit has certainly raised his stock the past season so much so that he is now the best prep pitcher in all of Iowa.
Baumler has a strong base that currently produces a fastball in the 91-94 mph range, with some riding life to it. That same fastball is projected to get even faster with more strength and could reach the 96-97 mph range. While his curve lacked consistency early on, it certainly got better the rest of summer and could be a plus offering in the future. Although he hasn't used his changeup a ton thus far, that is another pitch that he has an excellent feel for.
#102 MILAN TOLENTINO (SS Santa Margarita Catholic, CA): If Tolentino elects to bypass the draft and head to college for two seasons than UCLA is undoubtedly getting a solid shortstop. Tolentino has not only been regarded as one of the best infielders in California but one of the best in the entire country.
Tolentino has a chance to hit and be a big-league shortstop in the future. While his offense still needs to catch up a little bit, there is no question about his defensive ability as he demonstrates a plus arm and the quick reactions to stick at shortstop long term.
The question remains his hitting as how much he hits determines the type of player he becomes. He is certainly a tough out as he uses the opposite field to his advantage a lot. He sees a lot of pitches and isn't afraid to make contact drawing comparisons to a young Johnny Damon. He does tend to roll over the ball a little bit, but that will get better over time.
#101 FREDDY ZAMORA (SS Miami): Being from Wisconsin, I don't have a college team that I can regularly root for. However, one team I do follow is that of the Miami Hurricanes, and they have a good one here in Freddy Zamora. After arriving on campus as a glove only type of player, Zamora has certainly put the work in to get better at the plate despite some of that progress being halted with his recent suspension.
At his best, Zamora has the skillset to be an everyday player at the shortstop position. He has plus body control in the field and shows the range to stick long term with a long wingspan to get to some balls most would not be able to reach. Add in the plus arm, and you can see why he was regarded highly for his glove work.
Zamora has also made huge strides at the plate in recent seasons, although work still needs to be done. He has a very short swing to the ball and is a contact first type of hitter that isn't worried about power, which is why he is tough to strike out. During his sophomore season, he showed much more extra-base pop, but that tailed off as the season went on. From a hitting standpoint, I compare him to Mark Grudzielanek as he could be a solid top of the order contact hitter.