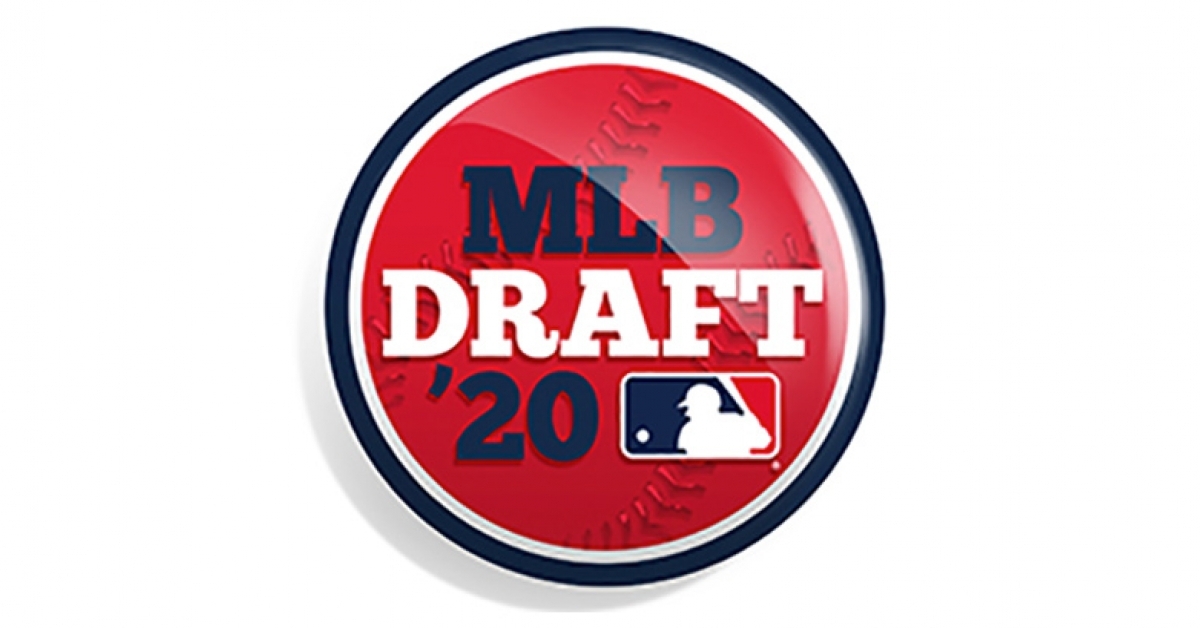 | | |
| --- | --- |
| Breaking down MLB.com's Top 200 Prospects (Part 11) | |
---
We have cracked the top 100 as we are at the halfway point of breaking down the top prospects in this year's draft. Today we look at 100-91 as these will be the middle round players who could go higher or lower depending on need.
#100 VICTOR MEDEROS (RHP Westminster Christian, FL): The first prep arm to crack the top 100 is Victor Mederos. Committed to Miami, Mederos is the perfect size you look for in a pitcher standing 6-3 and weighing 220 lbs. Not only is he big, strong, and durable, but he has three pitches that have a chance to be above average in the future.
Those pitches all start with his heater as he consistently touched 96 MPH during the summer. While his arm action was in question sometimes, he made it work, especially with his best breaking pitch being an 85-87 power slider. He has a sinking changeup as his third pitch and has a good feel for it despite not using it a ton.
#99 NICK FRASSO (RHP Loyola Marymount): Once a tall and lengthy basketball star out of high school, the 6-5 Frasso finally showed people the upside he has had as a pitcher especially over the past two years. As a sophomore, Frasso pitched mostly out of relief, but with ten saves, he very quickly could have a more prominent role in the future.
His velocity has gotten more consistent as he is healthy, and he has lived off his four-seamer up in the zone that can touch 97 mph. Add in a sweeping curve that is around 74-76 mph, and an 80-82 mph change and Frasso has two secondary pitches that have the potential to miss bats. Health has always been his big issue, and if healthy, he is a solid arm.
#98 DAVID CALABRESE (OF St. Elizabeth, ON): There has been an Ontario born player taken in the top three rounds of every draft since 2014, and Calabrese could be the next. Despite his commitment to Arkansas, the Canadian national team representative may go pro as his stock is rising at the right time.
He isn't going to wow you with his 5-10 frame, but his speed certainly is the tool that stands out right now as some scouts rank it 80 out of 80 on the scale. Not only does that bode well in the outfield to run balls down, but he is a legitimate base-stealing threat. Calabrese is a lefty who makes hard contact and is a gap to gap hitter right now. He could grow into more power as he gets older, but with his speed, he may not want to.
#97 BRANDON BIRDSELL (RHP San Jacinto JC): Perhaps the best JC program in the nation is that of San Jacinto, and they have a rotation to back that up. Birdsell is one of those arms ticketed for early-round selection this year. Previously drafted by the Astros in 2018, the Texas Tech transfer is looking for better fortunes this time around, or he will head to Lubbock.
Out of high school, Birdsell saw his heater sit right around 90 mph, but that has now gotten to the 94-95 mph range. His downhill delivery pays dividends with his off-speed stuff, especially his low 80's power slurve as the eye level for hitters is difficult to center. Birdsell has used a change sparingly at times but has also developed an 86-mph cutter, which he uses enough to get by without a changeup.
#96 BECK WAY (RHP Northwest Florida St. JC): Another talented arm on the JC circuit is that of the 6-4 LSU commit Beck Way. Way began his college career pitching out of the pen for D2 Belmont Abbey before heading to the JC ranks to become a starter. He showed a strong summer performance as a reliever in the Cape Cod league and made the jump to the rotation this year.
Way uses a ¾ delivery and his fastball first as that sits in the 91-95 mph range. When he stays on his 83 mph slider, it is very good, but he isn't consistent enough with the release point yet. He doesn't use his 85-mph changeup as much as he should right now, but now that he is in a rotation, look for that pitch to be used more as it has plus potential.
#95 CONNOR PHILLIPS (RHP McLennan CC): The two-year universities have tons of pitching talent in this year's class and Phillips is just another one of those arms. Taken in the 35th round last year by Toronto, Phillips couldn't agree on a contract coming back to school for one more year to now put himself in the position he is in.
The thing that stands out about Phillips is his quick arm delivery that has his fastball touching 98 mph, although it sits in the 92-96 mph range. Not only does he have the ability to hold that velocity late in games, but it also helps set up his breaking ball as his 78 mph curve is starting to show signs as a plus pitch. The older he gets, the more important his change will become as he needs to redefine that to get more hitters out.
#94 JACE BOHROFEN (OF Westmoore, OK): The Sooners are hoping Bohrofen falls far enough to head to Norman next year, but at a third-round talent, it doesn't seem too likely. He may be one of the best offensive prospects in this year's class, but also the highest one of the highest floors as well.
Bohrofen has a knack for finding the barrel of the bat on the ball as he quick left-handed swing generates strong bat speed. Although he hasn't fully grown into his power stroke yet or shown he can consistently hit for power with a 25 homer annual campaign is not out of the question. He may not have the best speed on the field, but his instincts alone give him a leg up to stay in CF long term.
#93 RICKEY TIEDEMANN (LHP Lakewood, CA): While the Cubs have some great righties in the system and in the rotation, they lack lefties as both their lefty arms are nearing the end of their stays in Chicago. Brailyn Marquez is the Cubs prize lefty in the system, but they need more than that and Tiedemann could be the answer.
At 6-4 200 pounds, the San Diego St. Commit has all the size your looking for in a lefty while providing scouts with stuff to get excited about. While his heater isn't overpowering, it has ticked up a bit in recent seasons averaging 88-92 now and reaching 93. Tiedemann also shows an excellent feel for his changeup, which can become a plus No. 2 pitch, and his curve may be a distant third pitch, but he can locate it well and throw strikes.
#92 MASON ERLA (RHP MICHIGAN State): If the Cubs are targeting a college-ready arm in the middle portion of this year's draft, Erla is a name to watch. After blowing out his knee during a football game his senior season, Erla bounced back to earn a rotation bid the following spring in the Spartans front five. His time in the rotation was short as a LAT injury forced him to miss the rest of that season and then 2019 before dominating in four starts this season.
Erla not only returned from that LAT injury but did so in dominating fashion this spring, striking out 14.2 batters per nine-inning as opposed to just 6.7 the year prior. Many view him as the best pitching prospect to come from MSU since Mark Mulder, and he does so by throwing only 88-92 mph with his heater, but that has now gotten better as we have seen 93-95 mph. Along with the increased velocity, his 85 mph slider has also improved as he can push that in the upper 80's if needed.
#91 GAVIN WILLIAMS (RHP East Carolina): My pick for the Cubs in the third round of this year's draft is Gavin Williams. I wrote about him a while back as the former 2017 30th round pick turned down the Rays to come to East Carolina. That could be a good thing for the Cubs as the 6-6 240 pounder is massive and has the potential to be a solid middle of the rotation arm for a long time.
Coming out of high school, Williams had one of the best fastballs as it frequently touched 95. That fastball has only gotten better as we have seen it hit 100 mph on countless occasions, but for some reason, he could never stick in the Pirates rotation. However, don't let that fool you as he has the skills to be a starter.
Williams was not 100% healthy this spring and was still able to average 94-99 mph with his fastball along with some nasty running action. Although he has made some progress with his 75 mph curve, he has yet to demonstrate consistent ball spinning as it often ends up flat around home plate. To make up for his lack of a breaking pitch, Williams uses an 85-88 mph change to throw hitters timing off. He has the perfect tools to be a reliever now but wants to be a starter if that third pitch gets better.