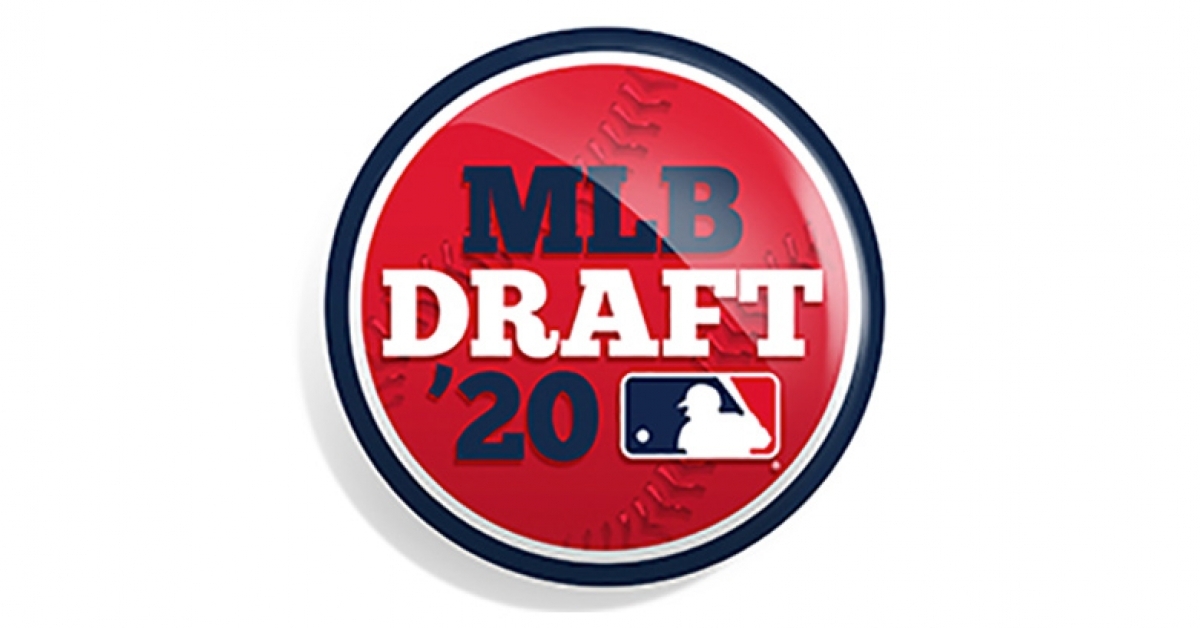 | | |
| --- | --- |
| Breaking down MLB.com's Top 200 Prospects (Part 12) | |
---
| | | |
| --- | --- | --- |
| Monday, June 1, 2020, 1:02 PM | | |
We are starting to enter the closing stretch of this prospect series we are inside the top 100 now starting with 90.
#90 CHRISTIAN ROA (RHP Texas A&M): At quick glance you may think the last name said Rea as the Cubs have a Colin Rea in the system. That isn't the case here as Christian Roa is a legit arm for College Station Texas. After an impressive fall showing and two starts in 2020 in which he averaged double-digit strikeouts per inning, the 6-4 220 Roa is generating top round buzz as an up and coming prospect.
Initially sitting 92-94 mph with his heater, his fastball was peaking at 96 this spring with some impressive run on it. He backs that heater up with three secondary pitches including an 11-5 curve, a change, and a low 80's slider. All three are average to above average at this point, but his slider is the worst of the three offerings. Roa is a strike-throwing machine average just two walks per nine innings while the punchouts continue to pile up.
#89 IAN BEDELL (RHP Missouri): Another mid-round college arm is Ian Bedell from Missouri University. Not as big as some starters, Bedell posted an impressive 1.56 ERA last spring and then dominated as a starter in the Cape Cod League with a 0.59 ERA that was backed by a 36K/3BB ratio.
Bedell throws both two-seam and four-seam heaters that sit around 92 mph, but his two-seamer mainly sits in the upper 80's. While those are the two pitches, he uses the most, there is a debate whether his 82 mph fading change or his slightly slower curve is the better of his secondary pitches. If need be, Bedell can mix an 87 mph cutter into the equation.
#88 COLT KEITH (3B/RHP Biloxi, MS): The future Arizona St. commit is undecided whether he will pitch or play third at the next level but there is some hype he can do both. At the plate, Keith makes hard contact from the left side of the plate and is beginning to tap into his raw power.
On the mound is where he has the biggest upside as he operates with an 89-93 mph heater to set up the rest of his stuff. He uses his size and ¾ arm slot to create a downhill plane that makes it hard to pick up his pitches. That especially comes in handy for his 77 mph curve and his ever-evolving changeup as he is looking to be suited for the mound long term.
#87 A.J. Vukovich (3B East Troy, WI): One of the players I am most familiar with this year's class is that of Vukovich as he played less than two hours from where I live. The 6-5 210-pound multi-sport athlete is clearly better at baseball as he could find himself as a third-round talent in this year's draft. His long arms and projectable strength make him one of the best pure power hitters on the prep circuit this year and it will only get better.
His large frame not only helps generate bat speed but creates a nice loft on the ball which has led to above-average power already. One of the early concerns in his game is his long leg kick which could lead to trouble making consistent contact against quality pitching. Although he moves well for his size, scouts are not sold on him as a third baseman long term. He may go to Louisville to improve his tools and re-enter the draft in 2022.
#86 SAM WEATHERLY (LHP Clemson): After being drafted in the 27th round of the 2017 draft out of high school, the Clemson southpaw is returning to the draft this season with much better stuff than before. Two years after not reaching an agreement, the former Michigan High school stud was among the NCAA leaders in opposing average (.096), strikeouts (43), and strikeouts per nine (17.1) this spring before the season was shut down.
While his fastball sits around 91-94 mph and does a great job setting up his pitches, 81 mph slider is his best pitch as it can get hitters out from both sides of the plate. Weatherly continues to work on his changeup, and it continues to improve enough to where it can be a reliable third pitch.
#85 MARKEVIAN HENCE (RHP Watson Chapel, AR): The Razorbacks have some nice pitching commits coming in, and Hence is another one of those kids. The problem with that is Hence is a third-round talent at this point so coming to Arkansas may not happen at all.
During the fall, hence, was hitting 94 mph consistently with his heater and even reached 96 mph in a few spring workouts. He may lack the physical attributes that some pitchers possess, but he makes up for that with a quick and fast arm that allows his heater to sit in the 93-96 mph range with heavy sink. Along with that heater, hence showed the ability to spin the baseball with a 76-81 mph slider. Hence has demonstrated some feel for a change, but he is mainly a two-pitch man right now.
#84 CHASE DAVIS (OF Franklin, CA): The lefty OF from California has committed to Arizona, but that is not a forgone conclusion at this point. Davis is a strong and athletic outfielder who certainly has a chance to consistently hit at the next level.
He has nice raw power from the left side of the plate and saw his stock rise a ton when he started to make consistent contact to utilize that power. He has very quick hands that help generate bat speed, but concerns remain about his ability to hit consistently enough to unleash the power. His bat is what is going to carry him as his defense is less than stellar at this point.
#83 JAKE VOGEL (OF Huntington Beach, CA): At a small 5-11 165 lbs, the Huntington Beach Senior is one of the smaller outfielders in this year's class, but that hasn't stopped him from committing to UCLA following a solid prep career. Although compact, Vogel is certainly strong and is one of the fastest runners in this year's class touching 80 on the speed scale multiple times.
Most scouts believe he is going to hit at the next level with a simple swing from the right side that allows him to barrel up the baseball. His speed allows him to cover tons of ground in the OF and his arm strength is slightly above average at this point in his career which is a shock if you ask me. He is your typical top of the order high contact speed guy similar to the likes of Juan Pierre without that much speed.
#82 TYLER GENTRY (OF Alabama): After going undrafted out of high school, Gentry began his college career at Walters State CC in Tennessee before coming to play for the Crimson Tide. Alabama was certainly happy to have him aboard, as he topped the team in most offensive categories in 2019 and then raked this season posting a 429/554/750 slash line in the shortened season.
His most attractive tool at this point is his right-handed power which can carry to all fields against good competition. He is an aggressive hitter with the same type of approach, but he has gotten better controlling the strike zone, especially this year. If he continues to maintain his discipline, he has the ability to not only hit for average but for power also.
#81 ZACH MCCAMBLEY (RHP Coastal Carolina): Coming off a major knee injury during his senior season in high school, McCambley went undrafted and elected to commit to Coastal Carolina. While he was mostly a reliever during his first two seasons in college, he did bounce into the rotation on countless occasions proving he can start.
Scouts love pitchers with high spin rates and that is exactly what McCambley has with all his pitches. His heater will mostly sit 90-94 mph but can touch 96 mph if he needs extra juice with some riding action. That fastball plays well off perhaps his best pitch as he features one of the best curves in the class. Not only does it sit around 82 mph, but it breaks late and hard toward the plate. While he doesn't have a third pitch quite yet, McCambley does have a change he is working on redefining which could go a long way.