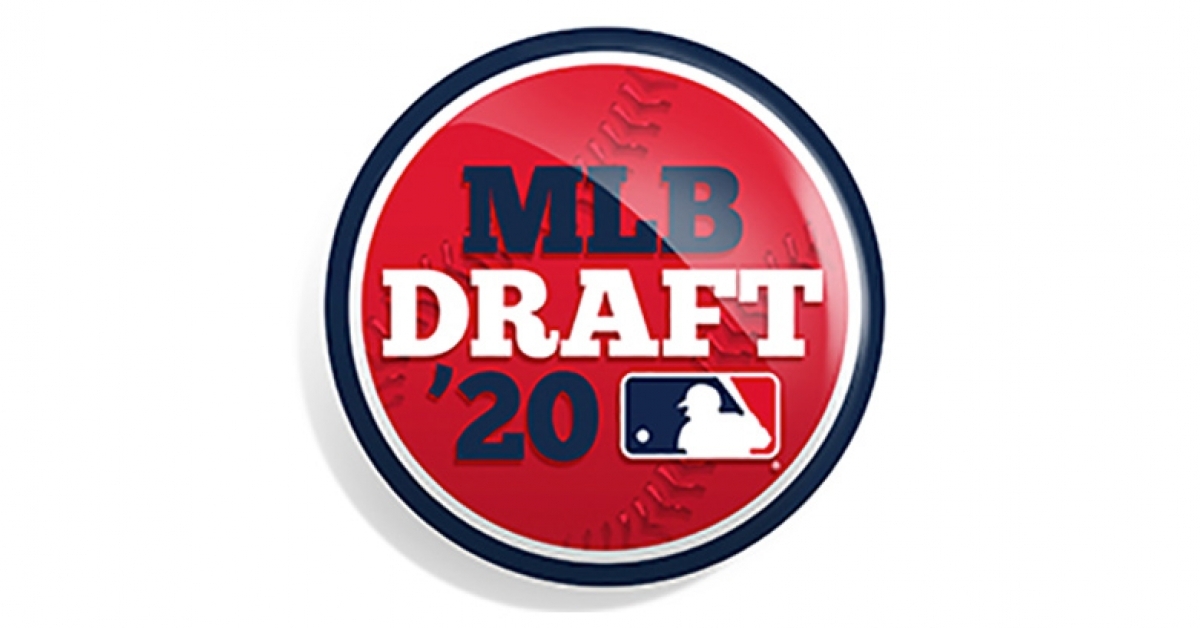 | | |
| --- | --- |
| Breaking down MLB.com's Top 200 Prospects (Part 14) | |
---
| | | |
| --- | --- | --- |
| Wednesday, June 3, 2020, 5:01 PM | | |
We continue to dive through the top draft prospects as we are getting to the range of prospects that are draft day locks in the first couple of rounds. These are the prospects viewed to be the readiest to step in and make impacts sooner rather than later.
#70 TOMMY MACE (RHP Florida): In 2017, Mace was a relatively high prospect coming out of high school, being taken by the Reds in the 12th round. Three years later, the 6-6 right-hander is on the verge of landing in the second round and is ready to make some noise.
The four-pitch mix pitcher continues to improve as his four-seam heater has been up to 96 mph this spring paired with a two-seamer sitting around 91.
The best of his secondary pitches is another fastball as his cutter sits in the 87-89 mph range and has a chance to be a true out pitch with his downhill release and big frame. His curveball is much slower, generally, around 77 mph, as that pitch provides a nice change of pace from his normal hard stuff on the hill. Though his changeup is better than his high school days, that pitch is still a work in progress as Mace may become a five-pitch man.
#69 RYAN HAGENOW (RHP Farragut, TN): At 6-5 200 pounds, the high school senior and Kentucky commit certainly has the build of a front-line starter and is going to get drafted early in the draft process this year. Part of the state championship team in 2019, Hagenow, is one of the most polished high school arms in this class as he looks to take the next step forward.
Hagenow already is showing the makeup of three average to above-average pitches, which starts with his fastball that averages 89-93 mph but is closer to 91-92 mph consistently. That fastball also has some nice sink to go with, and more velocity should come over time. His slider is his go-to secondary pitch at this time and consistently sits in the 79-83 mph range, but should gain more velocity with more use. His changeup is used the fewest of any of his pitches despite offering some nice sink and fade as that pitch is the next step in his development.
#68 DYLAN CREWS (OF Lake Mary, FL): Although he didn't live up to his hype last summer, the LSU commit is going to be a name to watch next week as he awaits his place on draft night. When at his best, Crews can hit for both average and power and can center the ball with hard contact when his timing is right.
He has good bat speed with a short swing as there is some ability to grow into more power. Scouts love Crews' approach at the plate as he isn't afraid to take pitches to earn walks to get on base. A center fielder by trait, Crews is an outstanding defender with an above-average arm, which has scouts convinced he eventually moves to a corner spot.
#67 DANIEL SUSAC (C Jesuit, CA): The Cubs certainly have loved catching prospects over the past two seasons, and Susac may be one they look at this year. At 6-3 205 lbs, Susac is a tad bigger in terms of most catchers, but the Arizona recruit isn't letting that stop him from being an elite level prep prospect.
Not only is Susac big, but he is physical also, which helps with his durability behind the dish. The former quarterback demonstrates his arm strength and accuracy when throwing out runners, but his slower release needs some fixing. A switch hitter who is better from the right side right now, Susac has some feel to be a complete hitter but does show considerable raw power. He does use the whole field, but at times can get long with his swing, which offsets his timing.
#66 NOLAN MCCLEAN (3B/RHP Garner, NC): Another highly regarded prep prospect who isn't sold on a true position is Nolan McClean from North Carolina. The 6-3 220 pounder is the perfect size for a legit arm, but his bat may leave him as an infielder. His size helps him produce great raw power, although he does have a hitch in his swing.
His real future, in my opinion, is on the mound, where he offers high velocity with elite spin rates. A fastball that generally sits between 91-95 mph but can reach 97 on frequent occasions with sink and run. That fastball is offset with a curveball in the 75-76 mph range along with a changeup of around 84 mph that has some future. He is a strike-thrower and throws from a ¾ arm slot.
#65 COREY COLLINS (C North Gwinnett, GA): Another prep backstop to keep an eye on is that of Georgia commit Corey Collins. Similar in build to Susac, Collins is much better offensively and has one of the highest offensive ceilings among this year's prep catchers.
The strength and leverage he produces from his 6-3 frame allows him to hit with great raw power from the left side of the plate, allowing him to hit the ball over the fence with relative ease. Sometimes that ease forces him to become pull happy and overly aggressive, so he needs to come up with a more consistent approach at the plate.
#64 DREW BOWSER (3B Harvard-Westlake, CA): It is clear that the Cubs are going to start looking for a long-term option at third base but will a prep star be the answer. If so, Bowser makes a lot of sense for the Cubs, especially in the 3-4 round range. A Stanford commit, Bowser has played primarily shortstop in high school, but given his 6-3 size, a move to third is upcoming.
Defensively, Bowser has excellent hands and a plus arm, which is perfect for the hot corner. He lacks the foot speed to stay at short, which is why third is his best option. While defense needs some work, it looks like he has all the tools offensively to produce at a high level. Bowser has worked hard to tighten up his swing in the zone, and that has allowed him to make much more contact, especially with high-velocity pitches on the inside part of the zone. He has a chance to hit for not only more power but could be a run-producing corner infielder at the next level.
#63 KYLE HARRISON (LHP De LA Salle, CA): A Northern California kid and UCLA commit, the 6-2 Harrison is going to be an attractive name come draft week. Harrison has a chance to be a substantial middle of the rotation starter, as he already has an excellent three-pitch mix to work with.
Harrison has been up to 93 mph with his fastball recently, although he generally likes to sit in the 90-91 mph range using the corners and lower part of the zone to his advantage. His ¾ arm angle makes his pitches difficult to square up as they appear to come from different angles. His best out pitch at the moment is his slider that has been especially tough on lefties. His changeup is his out pitch against righties and has a good feel for that pitch also.
#62 ISAIAH GREENE (OF Corona, CA): After a lackluster junior season that didn't have Greene on many radars, the now Missouri recruit jumped into top three round consideration after an impressive summer showcase showing. The left-handed-hitting Greene has as impressive outfield tools as anyone in California, and there is little doubt that he can stay in CF.
Although his routes are not the greatest, his plus speed will allow him to remain there long term as he can run balls down with the best of them. That speed pays dividends on the bases as his aggressive nature makes him a nightmare for pitchers and catchers. At the plate, Greene can really hit as his contact-oriented approach makes him a legit top of the order candidate for any organization.
His swing is flat and, at times, isn't pretty, but he can still drive the ball, which has scouts thinking power will eventually follow. He has relied solely on his hand-eye coordination to this point and less about the feel for his overall mechanics. Even without much polish, Greene was one of the most improved prep prospects and is only getting better.
#61 CAM BROWN (RHP Flower Mound, TX): At 6-3 210 pounds, Brown is the perfect size for a pitcher which has TCU hoping he elects to come to school instead of signing a contract. Easily the best in-state prospect in the northern region, Brown excelled during the summer showcase last season before his spring was pedestrian at best this year.
Usually working around 91-92 mph with his heater, Brown has topped out at 96 mph as his fastball has heavy run and sinking action. His sharp 78-82 mph slider gives him a solid secondary offering, which could pan out to be a true out pitch soon. Although his changeup has been sparingly used, he can flash around the same potential as his slider, as it sits in the mid-80s with the ability to consistently get swings and misses.