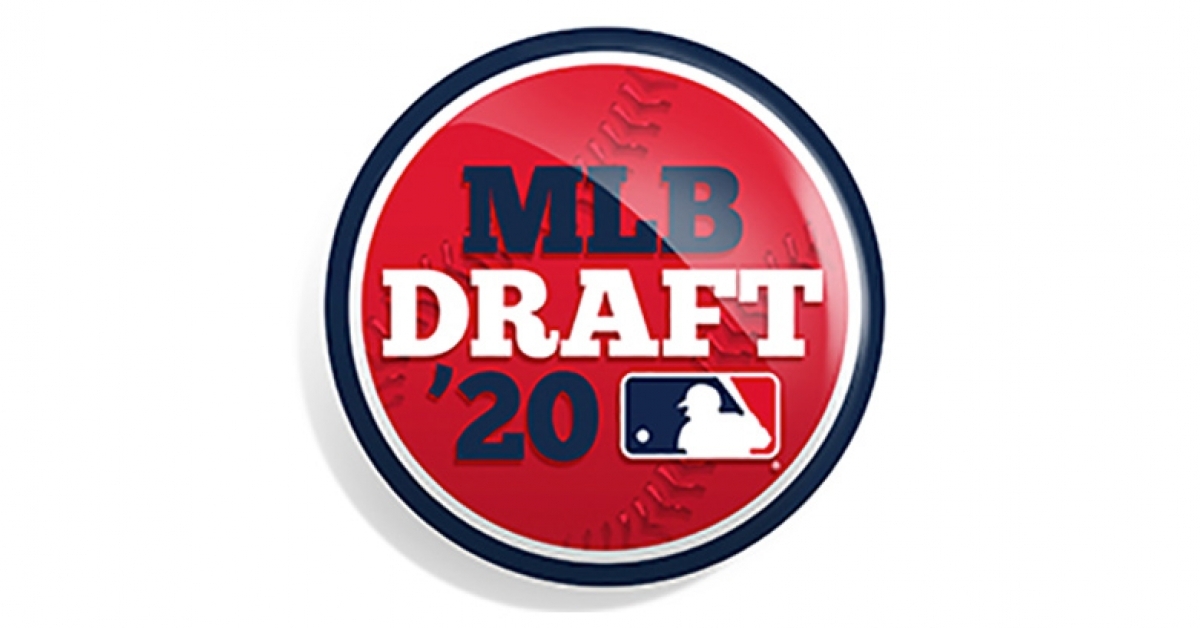 | | |
| --- | --- |
| Breaking down MLB.com's Top 200 Prospects (Part 15) | |
---
| | | |
| --- | --- | --- |
| Thursday, June 4, 2020, 6:01 PM | | |
We continue to dive through the top draft prospects as we are now at No. 60 through No. 51 on the countdown.
#60 KYLE NICOLAS (RHP Ball State): The 6-4 225-pound Nicolas has never been drafted before, but he has the potential to be a nice early-round pick up this year. He solidified himself as a top-three round selection with his final start this season in which he struck out 17 in seven innings of one-hit ball.
Nicolas has made a name for himself with his heater as it is one of the best in the draft. Not only does it sit in the mid-upper 90's often, but has touched 100 plus plenty of times especially in shorter stints. If you think his velocity is overpowering, Nicolas can also overpower hitters with a slider that resides in the upper 80's and approaches 90. Both pitches not only have high spin rates, but elite swing and miss rates making him an intriguing prospect.
#59 JAKE EDER (LHP Vanderbilt): Of all the lefties in this year's class, Eder to me is the most intriguing arm and someone I would love the Cubs to pick up. Not only was he previously drafted before, but he elected to go to the best school in terms of pitching development which is why it is no surprise to see him surge up draft boards.
When at his best, Eder likes to sit in the 92-95 range with his heater but has touched 97 on occasions. He backs that heater up with a solid curveball which keeps hitters honest most of the time. However, there are days where he not only lacks the true feel for his curveball and struggles to hit 90 with the heater. Though he can flash a solid changeup, Eder hasn't used that pitch much and will need to more at the next level.
#58 JEFF CRISWELL (RHP Michigan): If you sense a trend in this group of prospects and you will see it is loaded with college-level arms. Criswell is the next one in line. After being regarded as Michigan's top high school prospect in 2017, questions about his consistent had him fall way down in the draft so he elected to come to Michigan where he turned into a great pitcher.
Criswell took over as the teams Friday starter this season and maintained his velocity from his relief days to the starting rotation sitting 93-96 with his fastball that uses heavy sink to get hitters out. Both his slider and fading changeup are solid secondary pitches that sit in the low-mid 80's as Criswell appears to be ticketed for a rotation spot at the MLB level.
#57 JUSTIN LANGE (RHP Llano, TX): One of the most improved prospects is that of Dallas Baptist commit Justin Lange as his fastball has scouts talking. The big lefty was not all that impressive last August turning in a heater that had a tough time touching 90.
A month later, that same heater was suddenly hitting 95 and has now reached the upper 90's and even 100 a few times in limited action this spring. Given his heater and his 6-4 220-pound body, teams may take a flyer on him in the first round as he has a solid pitching frame. If he can maintain his heater in the 95 MPH range and pair it with his sweeping slider, teams have a nice piece to work with.
#56 ALEX SANTOS (RHP Mount St. Michael Academy, NY): The Maryland commit may not be heading to college after all as he is generating first and second round buzz. Santos is tall with a projectable body and has a chance to carve a three-pitch mix into the equation.
His fastball has mainly been in the 90-92 range but saw himself consistently throw 92-94 this past spring. Given his size and frame, more velocity could be added, but it is not needed. Offsetting that heater is his slider that is normally in the 76-78 range. His changeup is the third pitch in his arsenal and Santos throws that around 83 with some good feel.
#55 JARED JONES (RHP La Mirada, CA): Unless something drastic happens, the Texas commit is almost certainly to be off the board prior to the fourth round leaving the Longhorns with a huge hole in the recruitment process. Jones has been one of the best high school arms for a while now which is evident by the number of scouts that have had him on their radar the past few seasons.
Jones throws three usable pitches and there is plenty to like about his arm, especially his fastball that is now up to 96-97. He backs that fastball up with a pair of breaking pitches with his 84 MPH slider as his best and the 78-mph curve not far behind. He doesn't need to use his changeup that much at all, but when he does that sits in the 87-mph range and has been decent enough to earn recognition.
#54 MASYN WINN (RHP/SS Kingwood, TX): Another one of the dual-threat prospects in the prep ranks this year, Winn is probably ticketed as a pitcher long term mainly because of his fastball success. He has a live arm on the mound, touching 98 with his heater this spring and has been in the upper 90's for over a year.
Not only does that fastball come with high velocity, it also comes with legit riding action making it a nightmare for hitters to square up. He offsets the velocity with his secondary stuff highlighted by his 82 MPH curve. His 83-mph change isn't as consistent as those other two pitches, but it has become a reliable third pitch that he can use anywhere in the count.
#53 TANNER WITT (RHP Episcopal, TX): One of the more intriguing arms in this year's class is that of 6-6 200-pound Texas commit Tanner Witt. Although he is projected to go in the top three rounds, he may end up choosing to go with Texas anyway to give him a chance to become a better pitcher.
Witt has excited scouts for a long time as his fastball has been sitting 92-93 for around three years, but has now seen consistent uptick to around 95. Although the velocity is nice, Witt usually works around 90 with that heater as his high spin rate is a nightmare for hitters. He also adds that a good spin rate to his downward-moving curve that is 79 mph which is a pitch projected to become a plus pitch. He demonstrates some feel for an 85 MPH change, but not where it needs to be at this point.
#52 CARSON TUCKER (SS Mountain Pointe, AZ): The lone non-pitcher on this list of prospects is that of Tucker at No. 52. Thanks to a very strong spring, the younger brother of the Pirates Cole Tucker is starting to make his climb up the prospect boards and is asserting himself near a top 50 prospect mark.
Although not as gifted as his brother defensively, Carson has a chance to stick long term at SS as he quick feet and strong arm show up often on the field. At the dish, Tucker displays excellent bat control and bat speed as the power is still a work in progress at this point. Although he can drive the ball very well the opposite way, he is more reserved than he should be to do that. Tucker needs to improve on that to become a more complete hitter.
#51 CLAYTON BEETER (RHP Texas Tech): The final prospect before we hit the top 50 is that of Texas Tech righty Clayton Beeter. Health has always been a big factor with Beeter as he has had as many elbow surgeries as quality starts (2) in college. Despite that, not only has he pitched well, but the potential is there to be a first-round pick but is more likely ticketed for the second or third round at this point given the elbow issues. In 21 innings in 2020, Beeter recorded 33 punchouts and was looking to build on his eight save season from 2019.
Despite multiple surgeries, Beeter worked longer stints this year and added some velocity as his heater now sits in the 93-96 range but has peaked at 98. That fastball isn't the only pitch that can be lethal as he has a pair of wipeout breaking pitches that really do damage. The first is his curve that comes in around 81. The slider which scouts anticipate being the better of the two pitches down the road comes in at 85 as those pitches are true out pitches. Beeter has flashed a changeup as a distant fourth offering, but at this point, his three pitches are good enough to keep him on a roster.