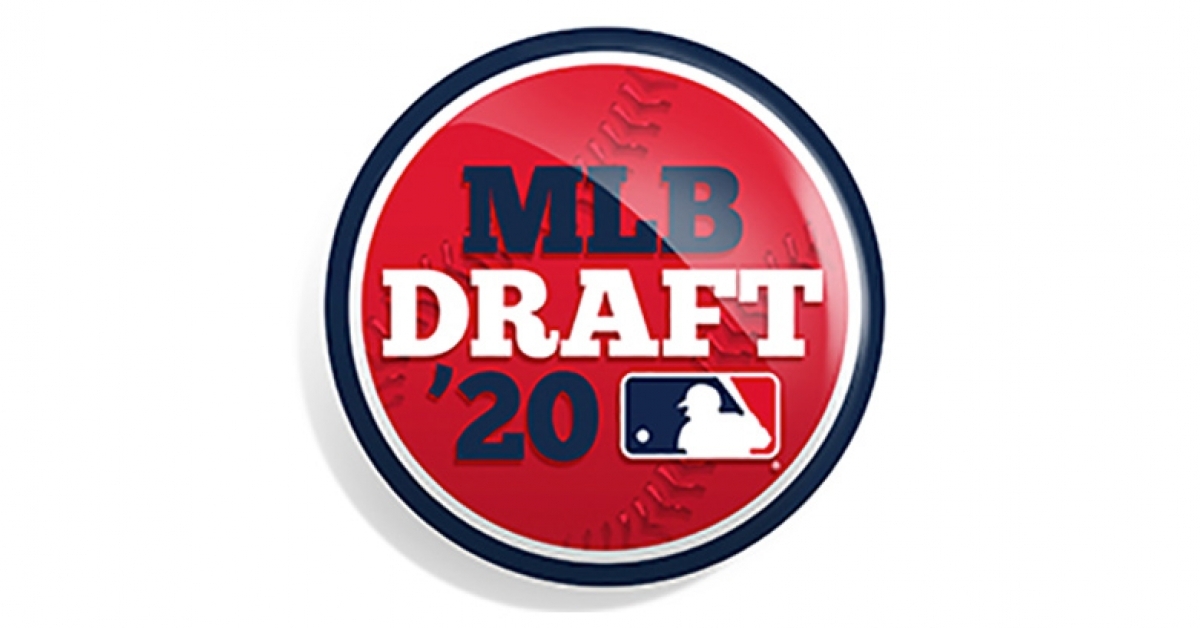 | | |
| --- | --- |
| Breaking down MLB.com's Top 200 Prospects (Part 17) | |
---
| | | |
| --- | --- | --- |
| Saturday, June 6, 2020, 4:50 PM | | |
#40 ALIKA WILLIAMS (SS Arizona State): Williams has always been a mystery of a prospect as most scouts felt he needed to add to his offensive game. Going to Arizona St. certainly helped him with that as he took an excellent step forward as a sophomore, which was followed by a strong summer showing.
Even in high school, Williams has always shown the ability to control the strike zone and can make consistent contact from the right side. He doesn't swing and miss much and has drawn some Nico Hoerner comparisons for his approach at the plate as he walked more than he struck out during his sophomore year. He is never going to be a power hitter but will always utilize the caps and make things happen that way.
#39 CJ VAN EYK (RHP Florida State): Van Eyk may be listed in the second-round range, but the former 19th round pick by the Mets in 2017 has first-round ability. After spending his freshman season pitching out of the bullpen, he made a seamless transition to the starting rotation and hasn't looked back.
Van Eyk has a very solid three-pitch mix that all starts with a fastball that can touch 95, but generally sits around 93. His breaking ball is something to watch as he knows how to spin his curve. Not only does it have a late downward movement that resembles a 12-6 break, but the upper 70 velocity throws hitters off their timing. He has a changeup as his third pitch, but that one isn't as successful as the others, but there is room for growth.
#38 DANIEL CABRERA (OF LSU): Scouts considered one of the best bats in high school in 2017, which is why he chose to honor his LSU commitment instead of taking the 26th round money. Three years later, his reputation with the bat is similar than before, although he has been much steadier instead of flashy at this point.
Cabrera is undoubtedly equipped to hit for both average and power as he has a smooth lefty swing and takes what the pitcher gives him. He generally commands the strike zone well but struggled his sophomore season as he dealt with injuries. His average speed in the outfield will have him holding down a corner outfield spot, but his arm could keep him in right long term.
#37 JORDAN WESTBURG (SS Mississippi State): He may not have been a standout prospect out of high school, but Westburg has not only put his name on scouts lists but has emerged as one of the best prospects in the 2020 draft class. It was during the 2018 College World Series when he tied the World Series record with seven RBI's as that was when he asserted himself.
His swing is short and compact from the right side, but his bat speed should allow him to approach 20 homers on an annual basis. The consistency part of the game is what is holding him back at this point as he tends to become pull happy or get overly aggressive at times. Both of those issues can be attributed to pitch recognition, as he will continue to work on that.
#36 NICK LOFTIN (SS BAYLOR): One of my favorite college baseball programs to follow is the Baylor Bears, and Loftin has played a vital role for them the past few seasons. Undrafted three years ago, Loftin has the potential to now be the first collegiate SS taken this year showing how much he has improved in Waco.
Although no tools are outstanding, he contributes in every phase of the game, starting with his consistency on the defensive end of the diamond. He has excellent instincts and possesses an above-average arm that will have him stick at SS long term. At the plate, Loftin uses an efficient left-handed swing that focuses on contact, which is why he ranked 12th in the NCAA with 13.8 at-bats per strikeout. Loftin has some sneaky power that could translate to 15 homers a season, but he is a line drive hitter that could slide anywhere in the top or bottom of a lineup.
#35 DREW ROMO (C The Woodlands, TX): No relation to former NFL QB Tony Romo, Drew resides in Texas and is one of the best prep catchers in 2020. Prying him away from LSU won't be easy, but if he lands in the first or second round, what choice does he have.
Behind the plate is where he shines as he has gold glove potential. Not only that, his strong leadership, a great arm, and overall work ethic are all significant plusses that give him high praise. What once was a question in regards to the bat is becoming less a question as Romo put together a strong summer last year to silence some of that. A switch hitter who is better from the left side, Romo has the potential to be a 260-270 hitter who consistently hits 13-15 homers a year.
#34 CARSON MONTGOMERY (RHP Windermere, FL): The last time a Montgomery pitched for the Cubs, he left us with the greatest memory in Cubs history. Could this Florida prep arm find his way onto the Cubs early in 2020? Possessing electric stuff, Montgomery uses a quick arm and athletic frame to generate tons of life on all his pitches.
From a fastball standpoint, we have seen his velocity consistently in the 94-95 range, but there could be room for more. He compliments that heater with a power breaking ball, which is a mix between both a curve and a slider that typically works in the 78-80 range. He didn't need to use his changeup much in high school but has a feel for it to use that effectively much more at the next level.
#33 JORDAN WALKER (3B Decatur, GA): I must be honest, I am not too familiar with Walker, but if he is arguably the best Duke recruit in history, he may be worth more looking. He has established himself as one of the top corner infielders in the high school ranks this year, and now the bat is paving the way for stardom.
Generating tons of bat speed from the right side, the 6-5 Walker has some of the best power potential in this year's draft once his body fills out a little bit more. Right now, there are some mixed interpretations on his hitting ability, mainly because he needs to improve his pitch recognition on breaking balls. However, Walker shows the ability to adjust and has a knack for hitting where if he makes enough contact, he will be a middle of the order threat for years to come.
#32 JUSTIN FOSCUE (2B Mississippi State): The Bulldogs had a strong collegiate team this season, which is evident by the talent on the draft board. Foscue could be the best of them all as he has anchored the middle infield the past two-plus seasons and is ticketed to go in the top two rounds of the 2020 draft.
Foscue has made a home at 2B and doesn't appear to be moving soon. A player that provides more offense than most at his position, Foscue uses strength, bat speed, and a pull-heavy approach to generate tons of power from the right side of the plate. Although he has an aggressive mentality, Foscue has no trouble making contact and will be a 20-25 homer threat without a high number of punchouts.
#31 SLADE CECCONI (RHP Miami): One of the best first names in this year's class, Cecconi, is going to be a borderline first or second round name that will make someone very happy. Scouts were always intrigued by his size and ability to light up radar guns in high school, but an injury and a strong college commitment saw him slip to the 38th round in 2018, which ultimately sealed his fate to head to school.
Now two years later, Cecconi is better than ever, and scouts feel the same. He has the strong, durable frame scouts love to see and often shows the stuff to match as his fastball regularly hits 96 MPH. He throws two breaking balls along with the fastball with the slider being the better of the two, especially when he gets it up there around 87. He has a changeup and a curve that have been nonfactors, but he throws strikes and should be fine incorporating those two a bit more.