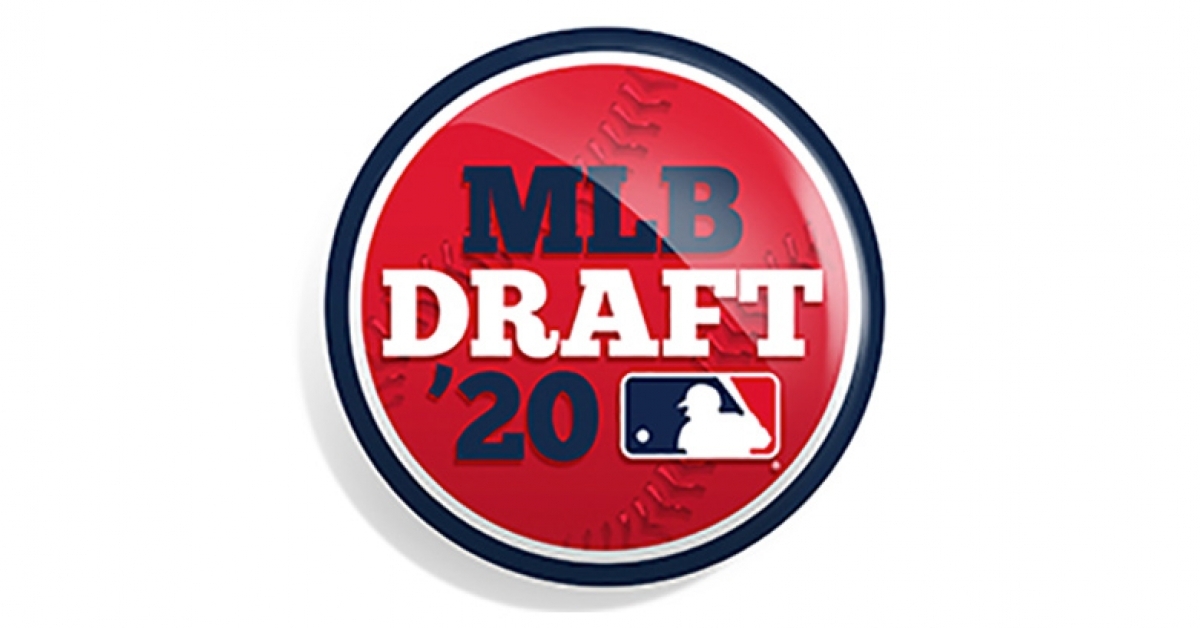 | | |
| --- | --- |
| Breaking down MLB.com's Top 200 Prospects (Part 19) | |
---
| | | |
| --- | --- | --- |
| Monday, June 8, 2020, 6:01 PM | | |
Pay close attention to this group of names as these are the names that will be available at or near when the Cubs make their first pick in the draft on Wednesday.
#20 PETE CROW-ARMSTRONG (OF Harvard-Westlake, CA): A Vanderbilt commit who comes from a university known for big-league talent, Crow-Armstrong has been on scouts' radars for quite some time. His name really started to make headway on the U18 national circuit and now he is poised to be selected in the first round.
Armstrong has stood out for a while now mainly because of his ability to both hit and run. He did have some swing and miss in his game this past summer which drew some concerns but has a knack for making loud contact. Right now, Armstrong is a hitter first who goes for power second, but he is much stronger than people think. The defense is what sets him apart from most other prospects as he may be the best CF in the entire class defensively.
#19 TYLER SODERSTROM (C Turlock, CA): The highest rated of all prep catchers this season is that of Soderstrom. The current UCLA commit has all the tools to be a starting-caliber catcher and is on track to become a first-round pick this season. Not only does he provide a good left-handed bat that lineups would love to have, but he is also very athletic for a catcher although he does need to work on his defense.
At the plate not only is he a polished hitter who makes loud contact, but he has a great approach and knows what he wants to do when in the box. He is a complete hitter first but can get to his power if he needs to. He is not a burner by any means on the bases, but runs very well for a catcher and is athletic enough to switch to third or a corner outfield spot. He has a very strong arm, but some of the essentials you need behind the dish he doesn't have which makes his versatility that much more valued at this point.
#18 GARRETT CROCHET (LHP Tennessee): If the Cubs go pitcher in the first round, Crochet may be their man. The 6-6 218 lefty was the best pitching prospect in 2017 from Mississippi and has only gotten better during his time in college. Had he not missed some time earlier this season with a shoulder injury he was ticketed for the top 10, but now teams may be slightly concerned with the health of the shoulder.
After mainly working with a heater sitting 91-95 mph and topping out at 97 mph, Crochet began to torch the radar gun last fall. So much so, that he now sits consistently in the 96-100 mph range allowing him to overpower hitters early in outings. Adding to the high velocity is his high spin rates on his breaking ball which makes his 82-85 mph slider that much tougher to hit. Crochet has been incorporating his 90 mph change much more and that has become a better offering as he has the makings of becoming an impact arm for any team.
#17 PATRICK BAILEY (C North Carolina State): Coming out of high school, Bailey turned down a 37th round offer by the Twins and was named freshman of the year the following season. He mashed a freshman record 13 homers for the Wolfpack that season and is now on track to become the first catcher drafted this season.
He is a switch hitter who has the strength to generate terrific raw power from both sides of the plate. His overall pop stands out more than his true hitting ability, but he does make consistent contact and takes tons of walks. Bailey wasn't as productive as some would like with wood bats last summer, but that all comes with experience.
#16 ROBERT HASSELL (OF Independence, TN): No prospect may be on a fast rise than Hassell given what we saw from him last offseason. After hitting .514 at the U-18 World Cup in Korea last September, the bat is certainly not an issue as scouts are concerned that some of his other tools may not live up to his hitting.
There is no argument that Hassell is the best pure hitter in this year's class. Not only does he have a picture-perfect swing from the left side, but his great hand-eye coordination to contact ease and spray hard line drives across the diamond. As of right now, scouts don't exactly know how much power his bat could translate as his swing became too uphill when he tried to hit homers. Even if he is more of a line-drive hitter 15-20 homers isn't out of the question as he could be a top of the order threat given his ability to make contact across the yard.
#15 ED HOWARD (SS Mt. Carmel, IL): The starting shortstop for the Jackie Robinson West Little Team from Chicago in the 2014 LLWS, Howard has blossomed into one of the best overall prospects in the 2020 class this season. He is a steady player that could have plus tools across the board and appears ticketed for the first round leaving his Oklahoma commitment up in the air.
Not only is he calm at the plate, but his approach is very simple which helps him make repeated hard contact. He has impressive bat speed and has a frame that could help him develop into a better power hitter while still hitting for a solid average. He has solid speed on the bases which not only makes him a threat to steal but helps him play great defense at shortstop. He has the athletic ability to make all the plays in the hole and will certainly stick at that position long term.
#14 NICK BITSKO (RHP Central Bucks East, PA): Another prospect I covered a month or so ago as a potential fit for the Cubs at 16 was Bitsko. The scouting industry has seen plenty of film on the 6-4 225 lb. Virginia recruit who announced he would be graduating early instead of waiting around until 2021.
His size makes him the ideal build for a starter while his stuff is already great especially for a prep arm. His fastball generally sits in the 92-94 mph range but was up in the 96-97 mph range last summer. He combines that heater with a hard-breaking ball that sits in the 78-82 mph range that generates tons of swings and misses. Although he hasn't used his changeup much, he has shown the feel for that pitch to become a good third offering as he can command all three pitches.
#13 AUSTIN HENDRICK (OF West Allegheny, PA): It is rare that you find tons of elite-level prep talent in the state of Pennsylvania, but this year you certainly have that. Hendrick is another example of that, and he may not only be the best prospect in the state but could turn out to be the best overall hitter in this year's class.
When you watch Hendricks play, there is no question about his raw power, and he has put that on display several times on the big stage. He is incredibly quick with his hands helping deploy elite bat speed that helps with loft and pop from the left side. Scouts were concerned last summer when more swing and miss appeared in his game, but that was because he tinkered with his swing a bit to try new things.
#12 JARED KELLY (RHP Refugio, TX): Refugio, TX has never produced a drafted baseball player, but that is about to change early on Wednesday. Kelly entered the season as the nation's top high school prospect and is regarded as the best prep pitching prospect out of Texas since Jameson Taillon went No. 2 overall in 2010.
Few pitchers in this class or in any class for that matter can generate as much velocity as Kelly can without using much effort. Currently, we have seen a heater in the 93-96 mph range, but he can pump it in there at 98 mph if need be with running action. Kelly already owns an advanced changeup that offers fade and sinking action and is willing to throw it at any point in the count. His best third pitch now is his slurve in the low 80's. Although that lacks consistency right now it can turn into a solid pitch.
#11 MICK ABEL (RHP Jesuit, OR): It has been a while since a high school player from Oregon has been taken in the first two rounds, but Abel should break that streak. The Gatorade state player of the year has the 6-5 frame to be a solid starter, but his 198-pound frame needs to put on a bit more weight to fill out but should be a solid arm.
Right now, Abel flashes three plus pitches which all starts with a fastball around 93-95 mph as his downhill release point gives him good life at the bottom of the zone. His 82-86 mph slider is a very effective secondary offering as is his curve as he uses both breaking balls nearly equal. Those three pitches along with a changeup that has a future of becoming a plus offering gives Abel an incredible ceiling to aim for at the next level.