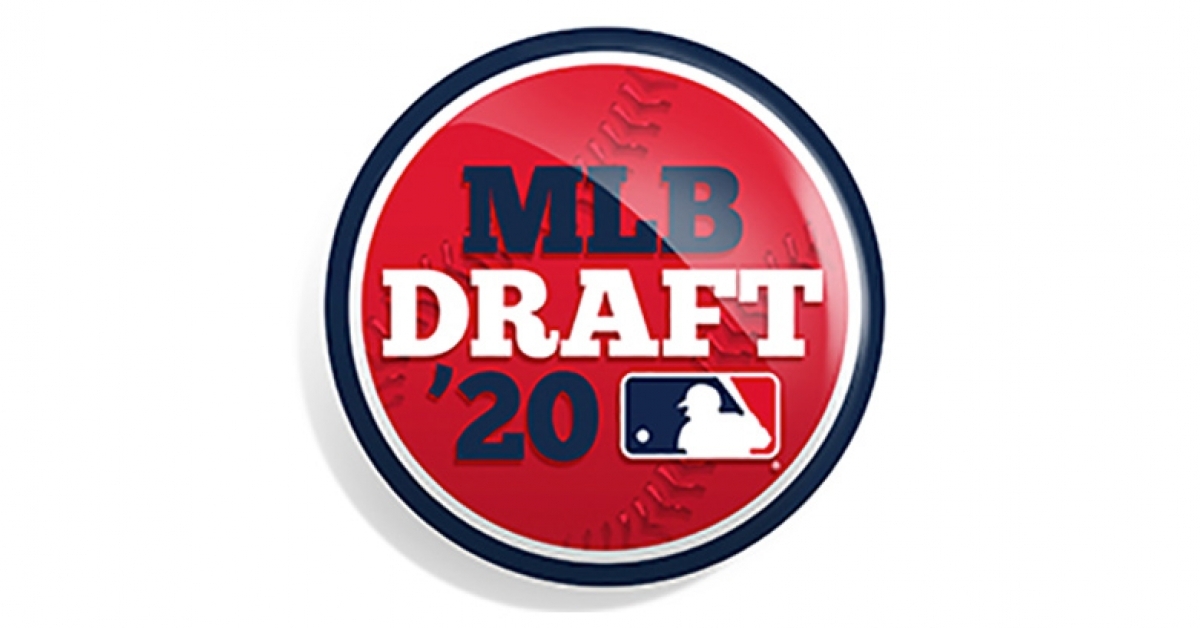 | | |
| --- | --- |
| Breaking down MLB.com's Top 200 Prospects (Part 2) | |
---
| | | |
| --- | --- | --- |
| Monday, May 18, 2020, 11:46 AM | | |
We continue prepping for the draft with our next set of 10 draft-eligible prospects. This part of the list is filled with position players that have a chance to go pro or return to college to better their stock for future drafts. I do expect a lot of that this year as the cutting of the draft is going to make things interesting.
#190 MAGDIEL COTTO (LHP Nation Ford SC): The University of South Carolina commit will have a big decision to make in a few weeks as his name could be called. At 6-3 225 lbs, Cotto has all the size you are looking for in a young left-hander with the potential to fill out even more over time. This was supposed to be the season where Cotto showcased to scouts what he really could do, but instead, teams will have to watch past film for their answers.
With a fastball sitting in the 88-92 MPH range, he has touched 94, so there is some more in the tank. His ¾ arm slot allows him to use his big frame to create some nice downward action with that heater while allowing some nice tight spin on his low 80's breaking pitch. Cotto will need a third pitch to be successful and is currently working on implementing a changeup in the near future.
#189 GINO GROOVER (2B Walker, GA): A UNC Charlotte commit, the Georgia high school second baseman has a chance to make a name for himself in this year's draft by either going pro now or spending two seasons at Charlotte. Groover isn't a high name high school prospect on the summer circuit but has impressed with his bat enough to earn some recognition.
Given the size of his body and the chance he fills out, his wild right-handed swing could benefit from that by translating to better overall raw power than what we have seen so far. He already shows a knack for making consistent hard contact, but he needs to get the most out of his power potential. Despite being a shortstop most of his high school career, Groover is almost guaranteed to switch positions at the college or pro level.
#188 STEVEN ONDINA (SS International Baseball Academy, PR): One of the few foreign-born players on this list is shortstop Ondina. Already committed to Florida International University, the Puerto Rican prospect may jump right to pro ball for a shot at making money early. This year's crop of Puerto Rico players is much thinner than in the past, but Ondina may be the top of that list.
Scouts love the way he plays the game and believes he can stay up the middle long term. He has excellent hands, footwork, and speed, which allows him to make several difficult plays up the middle while showcasing an above-average arm. While there is a chance he gets his name called this June, at just 5-8, scouts would love to see him go to school for two years to add some much-needed strength to his body.
#187 HUNTER HAAS (SS Corona Del Sol, AZ): Once again another SS product in Hass, the Arizona St. commit has been viewed as one of the best shortstops in all of Arizona over the past few seasons. While he may not be the best, he certainly has the tools to remain up the middle long term, which is good for most teams in the hunt for young shortstop.
He is the kind of player that takes some getting used to, but the more you watch him, the more you fall in love with his game. He has a lot of gifted tools and is known as a gritty player instead of specializing in one tool. His glovework may be the best of his tools now, which is why I tend to believe he stays at shortstop long term.
#186 ALEX TORAL (1B Miami): We know the Cubs need a future first baseman eventually after Anthony Rizzo. Depending on how the draft unfolds, Toral could be the Cubs for the taking in the fourth or fifth round in this year's draft. The 6-1 229 lb product put on a strong showing his senior year of high school in 2017, as his power-hitting ability has always been something scouts raved about.
Three years later, not much has changed as power-hitting is still the best tool that Toral possesses. So much so that he has plus raw power to drive the ball out to all fields and showcased that his sophomore season by belting 24 homers for the Hurricanes. The power does come with a high strikeout concern as he struck out 27% of the time but brings a solid walk rate with him. Add in that he is a left-handed hitter, and the Cubs may pounce on another Florida native at 1B, hoping to have a nice base for the future.
#185 TAYLOR DOLLARD (RHP Cal Poly): While sometimes I love teams to draft high school arms, this is not the year I would do that with no spring baseball season. If the Cubs are looking to add pitching depth, which they should be, then Dollard from Cal Poly is an option.
At 6-3 195 lbs, Dollard has the body type to fill into a big starter but needs to put on some weight to do so. The tall, athletic starter isn't going to blow you away as his fastball sits in the 88-90 mph range, but a four-pitch mix keeps hitters off balance. Throughout his college career, his slider has been his out pitch as that sits around 77-80 mph while he also ads a slow curve in the low 70's range. Dollard doesn't throw a ton of changeups to this point but does show a great feel for it as I would compare him to Kyle Hendricks as both their velocity and pitching style are similar.
#184 JAMAL O'GUINN (3B USC): Another position the Cubs may need to look at long term is that of third base as the future of Kris Bryant remains in question. Could another California kid who has nearly an identical body type to Bryant be what the Cubs would look for in the later rounds this year? If that is the case, than O'Guinn may be their man.
At 6-4 220 pounds, O'Guinn would compare nearly identical to Bryant's measures and has been a three-year starter for the Trojans. Scouts love his frame in terms of filling out for power, but they have also grown to love his overall plate discipline as he already has an excellent feel for the zone, which is evident by a high walk rate leading to a .420 on-base percentage. He shows off his raw power during batting practice, but that hasn't always shown up in games. The big question is whether he can stick at third long term.
#183 KALA'I ROSARIO (OF, Waiakea, HI): In four of the last five drafts, Hawaii has seen one of their high school prospects get taken in the first five rounds. Despite committing to California Baptist, Rosario could make that five out of six drafts this year as he highlights the Hawaii prep market.
At just 17, Rosario is very young and extremely raw, but all the talk about him is centered around his bat at this point, more specifically his raw power. While the power is good, he sometimes gets pull happy as scouts are wondering if he can hit enough to put that power on display.
While he played CF in high school, his average speed may force him to move to a corner spot at the next level. Athletically speaking, Rosario wouldn't have any issues making a move from center field to a corner spot as his bat will be what gets him his meal ticket.
#182 PATRICK REILLY (RHP Christian Brothers, NJ): If you want to become a better pitcher than Vanderbilt University is where you should go. For the NJ prep start Reilly that is where he has indeed committed too, although he still may get the call. At 6-3 210 pounds, Reilly already has a solid frame in place. Now it is about maximizing that frame to the full potential.
If the size doesn't have you sold, then his pitches should as he has the makings to become a power arm suitable for any position on the team. With a fastball that can touch 96 mph consistently and a plus curve with a high spin rate, Reilly already has a foot up on the competition with two plus pitches. He does have a changeup, but that is the worst of his three pitches at this point. The more he uses that, the better it will be.
The biggest thing holding Reilly back right now is undoubtedly his lack of command, but his smooth delivery has scouts convinced that command will continue to get better. There is a ton to like about his arm, but with not too much see of him thus far signing him out of high school may be a stretch.
#181 ZACH BRZYKCY (RHP Virginia Tech): Speaking of late-round college arms, the 6-2 220 Brzykcy from Virginia Tech is certainly someone to look at. As a starter in high school, Brzykcy has been a reliever from day one in Blacksburg, showcasing his raw power pitching ability in the process. His size is perfect, and his fastball-slider combination gives you everything you look for in a reliever if he can somehow harness his command.
If that sounds familiar, it sounds like Dillon Maples, who has continued to struggle with his command in the Cubs system. Even with the command issues, his fastball alone is enough where the Cubs should see what they can do with him. Not only does it sit consistently in the 96-98 mph range, but he has touched 101 mph on several occasions, and many feel triple-digit average is not out of the question. Add in his 87-mph slider, and there is no surprise to see that he has averaged nearly 15 punchouts per nine innings.
However, at over ten walks per nine innings also, things need to change in terms of command for him to have any lasting success at the pro level. Regardless of that, this is undoubtedly the type of late-inning arm the Cubs have been longing for since Aroldis Chapman left, and if he can be had in round five, it would be foolish not to take him.