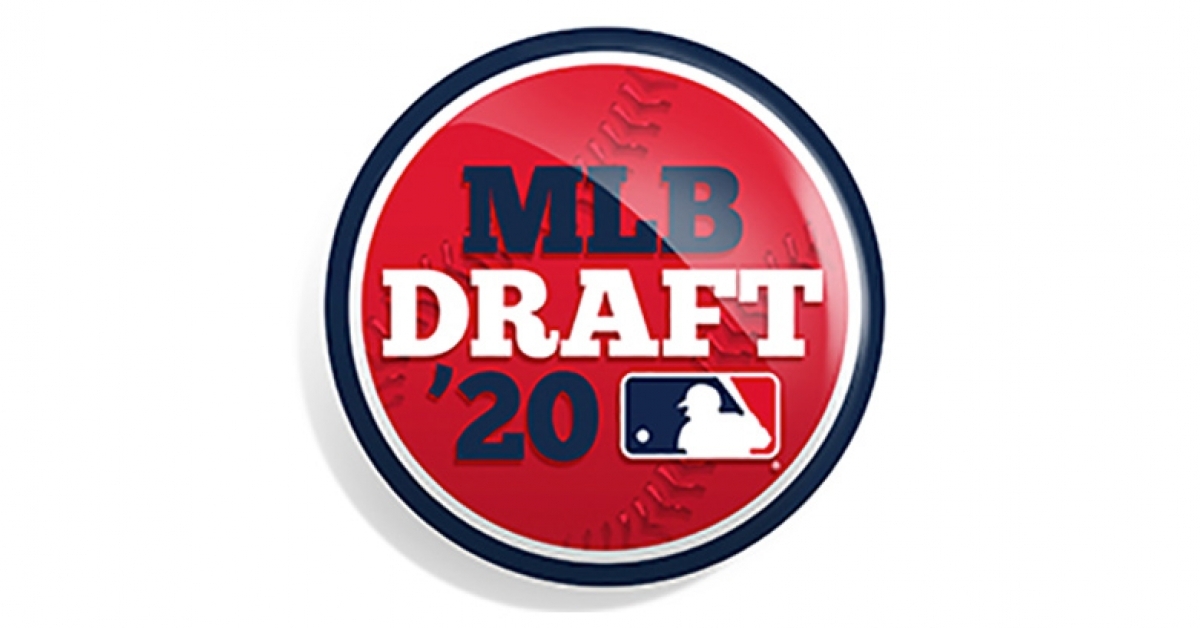 | | |
| --- | --- |
| Breaking down MLB.com's Top 200 Prospects (Part 4) | |
---
| | | |
| --- | --- | --- |
| Thursday, May 21, 2020, 7:11 PM | | |
We continue with the draft prospect series with Part 4 as we move through players ranked 170-161.
#170 CARSON RAGSDALE (RHP South Florida): I cannot emphasize how vital pitching depth is in the Cubs system at this point and their desire to focus on college-level arms. Ragsdale fits that criteria. At 6-8 225 lbs, you won't find a bigger hurler in this year's class as he is an imposing specimen on the mound.
Ragsdale spent his first two seasons at South Florida, striking out tons of hitters and walking batters out of the bullpen before having Tommy John in 2019. 2020 was the year we were supposed to see him in the rotation, but that never happened. Ragsdale features a downhill delivery that allows his fastball to sit in the 91-95 range. His curveball has shown flashes of being an excellent strikeout pitch if he can put it in the zone while his changeup is a distant third pitch. Teams may be looking at him as a bullpen option despite his plans to start this season.
#169 JACK BLOMGREN (SS Michigan): If I am the Cubs, I am not worrying about the shortstop position in this year's draft even if Blomgren is there to be had late. Blomgren is your classic ballplayer as he has held down the shortstop position at Michigan since his freshman season. Although his speed and arm strength are average, his range and throwing is better than that which has him making more plays than you would expect from him.
He has excellent instincts and reliable hands in the field as he is a defensive first player at this point. Most scouts are wondering if his bat can translate enough hits at the next level to be a star. He is a line-drive hitter like that of an old Ryan Theriot and sprays the ball around despite minimal power.
#168 JOEY WIEMER (OF Cincinnati): Another position the Cubs don't have a need for at the moment is outfield. Should Wiemer change their mind he is a late round option and is the best prospect from Cincinnati since Ian Happ. He has a big-league body at 6-5 215 lbs, but is only a career .264 hitter despite hitting .354 in the summer league with wooden bats last year.
His bat speed and strength give him plus power from the right side of the plate, although he is still trying to figure out how to translate that into consistent power. His big leg kick, upward swing, and max effort puts a lot of balls on the ground, which doesn't bode well for reaching base. For him to make it at the next level, he is undoubtedly going to have to overhaul that swing.
#167 LUKE LITTLE (LHP San Jacinto JC): One of the top JC prospects this year is that of pitcher Luke Little. Discussed a few weeks back I a previous story, the 6-8 lefty is certainly someone the Cubs need to look at as they need to pry him from the University of South Carolina. Not only is Little a big southpaw, but he is the hardest thrower of any lefty in this year's class.
Little generally sits in the 93-96 mph range with his heater, but has no issues getting a few more on it if needed. He made a name for himself this winter when a video surfaced of him touching 105 mph on the gun. His secondary pitches are certainly something that needs some work, but his 83-mph slider is his best-off speed pitch. Once his 78 MPH curve is more effective, he has the chance to be something special.
#166 JOE BOYLE (RHP Notre Dame): Sticking with the pitching trend, Boyle is another late-round option for the Cubs right down the road at Notre Dame. Despite being a potential third-round pick in 2017, the 6-7 240 pounder chose to attend Notre Dame as he needed to work on his command. Much like Little, Boyle posses some of the best arm strength in this year's class, as his fastball operates in the upper 90s and maxed out at 102 mph in the summer league last year.
As if that heater wasn't enough, Boyle can simply overpower you with a slider that sits around 90 mph as he has yet to develop or need a third pitch. While having that third pitch would be ideal, Boyle is the perfect example of a late-inning arm that can come in and blow past hitters.
#165 JOHNNY RAY (RHP Texas Christian): This is the part of the draft where you will most likely see Cubs stack up on arms. Ray is just another one of what seems like a plethora of hard throwers this year. Although Ray has worked less than 30 innings in college due to Tommy John, his potential alone has teams talking which is why is where he is now.
Another big fastball that can touch 97 mph, Ray likes to stay around the 92-94 MPH range but does get some great run on that heater. Along with that heater, Ray has worked in an 80 MPH change to go with two breaking pitches one being a 79 MPH curve and the other being that 90-mph cutter. Experience and health are the two biggest factors for him now as teams need to see what he can do.
#164 STEVIE EMANUELS (RHP Washington): The 6-5 Emanuels is the best RHP to come from Washington since Tim Lincecum. Although not at the same level with his first two seasons in the reliever ranks, Emanuels was set for the rotation this year, hoping for that next step in his development.
An athletic big man, Emanuels doesn't possess the best velocity as his heater tends to sit around 91 but can get up to 95 mph at times. Although his curve is his primary, secondary pitch, he does feature two breaking balls, but neither is as effective as it needs to be. He mixes in a changeup that is getting better and that will be a huge pitch moving forward as a starter.
#163 ADAM SEMINARIS (LHP Long Beach State): AHH the Dirtbags one of the best names for a college baseball team. Seminaris is one of a long line of successful starters who are looking to make a name for themselves at the MLB level.
In many ways, Seminaris is your typical four-pitch lefty although he doesn't come with much velocity. His fastball can reach 93, but is mostly in the 88-90 MPH which is what the Cubs get out of Jon Lester most of the time. The thing that sets him apart is his ability to command all his pitches and the fact that he does it so well. Add in a 77 MPH curve, 82 MPH slider, and a change that might be his best pitch and you can see why he uses all four pitches equally successful.
#162 CADEN GRICE (OF/LHP Riverside, SC): Grice is an intriguing prospect mainly because he could become a pitcher or an OF at the next level. At this point in time, scouts are split on where his total upside lies, but at 6-6 240 lbs they agree he will be good no matter what he chooses to focus on.
His size gives him the ability to produce raw power at the plate with a typical lengthy left-handed swing. On the mound, his stuff is a work in progress, but he has been able to run his heater up to 94 but mainly sits in the low 90's. Grice also offers a slider and fading change, but those pitchers need a lot of work at this point. I think Grice will given the chance to play both spots early on.
#161 ROBBY ASHFORD (OF Hoover AL): When we talk about Hoover High in Alabama most of us will think of football from the MTV show Two A Days. However, the Bucs have a solid baseball program also and Ashford is a big reason why. The 6-4 Oregon commit is one of the better athletes in this year's class and will only get better.
At this stage of his career, his speed is by far his best tool and can produce top-end speed legging out ground balls or going to get balls in the gaps. His body size does give him the ability to hit for more power, but I wouldn't worry about that if speed is his game. The biggest question with him is will he hit enough to stay in the lineup. Should Ashford become a line drive slap hitter like some of the great leadoff hitters of the past, then you are going to have the perfect table-setter.