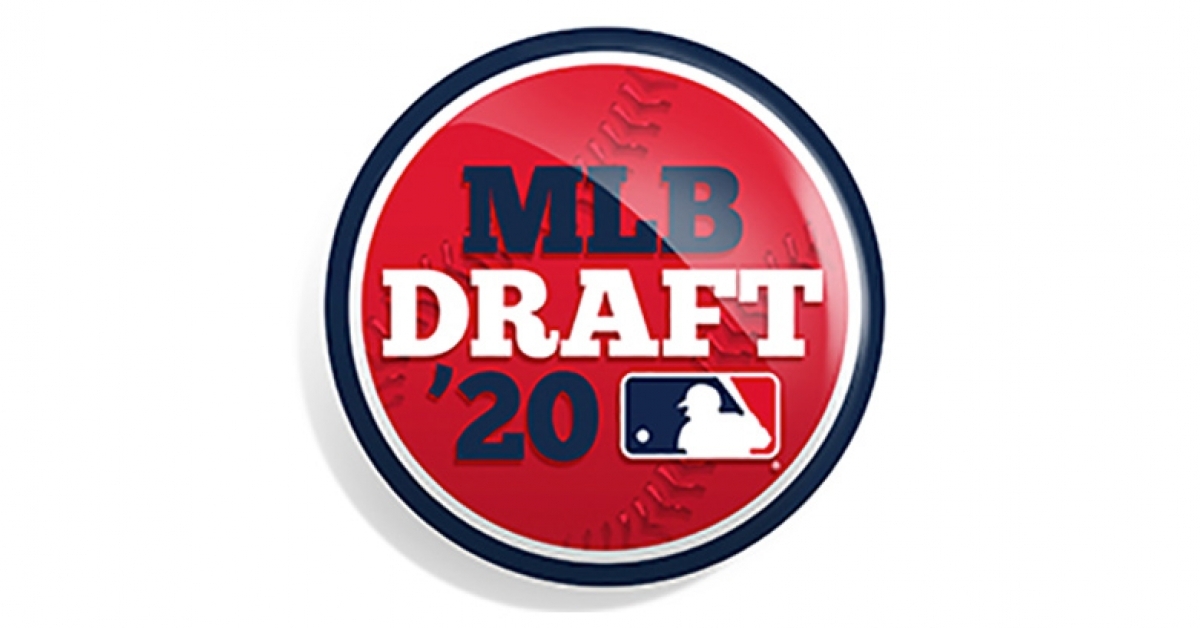 | | |
| --- | --- |
| Breaking down MLB.com's Top 200 Prospects (Part 5) | |
---
| | | |
| --- | --- | --- |
| Friday, May 22, 2020, 9:58 AM | | |
We continue with the draft prospect series with Part 5 as we move through players ranked 160-151.
#160 JACOB MISIOROWSKI (RHP Grain Valley, MO): Continuing down the draft prospect list we get to the next high school arm in Jacob Misiorowski. At 6-6, the Oklahoma St. commit has all the size in the world, but at just 190 lbs, he does need to fill out a little bit. Although he has the potential to be good sooner rather than later, with no high school season this year, it makes it nearly impossible to invest in a high school arm at this point.
Misiorowski has been compared to Adam Wainwright and has a fastball that sits in the 90-94 MPH range. Given his size and overhand delivery, many believe he can develop some sort of overhand hammer curve, which could become his best pitch. For now, he uses an 86 mph slider as his secondary pitch.
#159 GRAYSON HITT (LHP Houston, TN): With the last name Hitt, it would be the perfect fit if you were a position player. Having that last name and being a starting pitcher is not what you want, but Hitt is a very good southpaw in the high school ranks. The University of Alabama is hoping they can add his services the next couple of seasons before he enters the draft.
While his fastball primarily sits in the 89-91 mph range, Hitt has seen it reach 93 mph, and scouts feel it could get up to 95-96 mph once he fills out more. He backs that up with a curve that features great depth and has gotten better with the feel of his change. With his size and ¾ arm slot delivery, Hitt has a delivery that makes it easy for him to throw strikes, although he will continue to fine-tune some things.
#158 JAKE SMITH (RHP State College of Florida Manatee-Sarasota): A standout high school arm out of North Carolina, Smith was drafted by the Phillies in the 21st round of the 2018 MLB draft before deciding to head to the JC ranks. That appeared to be a wise decision as his name has soared up the prospect list despite having Miami as his next choice of schools should he not come out this year.
Another big man, Smith misses plenty of bats with his fastball-slider combination as his heater is consistently touching 96-97 mph at this point. His slider is above average, but not anywhere close to his heater, while his changeup is starting to come along nicely. Smith has seen action in both the pen and starting role, but teams may be looking at him as a middle relief type of arm as that is where his most success has come from.
#157 JASON SAVACOOL (RHP Baker, NY): Savacool has as COOL of last name in this year's draft as the Maryland commit is most likely heading to College Park this year. While not your typical build for a starting pitcher, Savacool has all the athleticism in the world to add strength and become much stronger.
Right now, his fastball is 92-93 mph, but he can push 94 mph at times. He compliments that heater not only with a solid slider that sits around 78 mph but a circle change also that is in the 83-84 mph range. Add in his new split change that he is working on, and he will be a nightmare for hitters timing. Savacool knows how to pitch and always seems to have the right game plan in front of him. Let's see how it translates to the next level.
#156 T.J. NICHOLS (RHP Oakmont, CA): Another high school arm that appears ticketed for college is that of Arizona commit T.J. Nichols. Before last summer, Nichols was an unknown prospect, but after a great season in summer ball, he is now one of the better prospects in Arizona.
Long and athletic, Nichols has played both pitcher and infield in high school, but pitching is what will keep his career going. With a fastball that can reach 96 once he adds a bit more strength with a slider that offers good break, Nichols has two solid pitches to work with, but needs more at this point. So far, his changeup has been nonexistent for him but expect that to be the next secondary pitch of his development.
#155 DALTON FOWLER (LHP, Northwest Mississippi CC): After throwing in the low to mid-80s in high school, Fowler has seen his name jump up on the prospect boards as he is now touching 92-93 mph with his heater. Not only has his velocity increased, but he does it with added sink making it that much harder to square up and hit.
That was on full display as he led all Division II Junior College pitchers with an 18.5 strikeout per nine inning average. That ability to add sink to the ball shows his ability to spin the ball as his 77 mph curve is getting better with age. Now that Fowler is starting to show more feel for his changeup, expect him to use more of a three-pitch mix going forward.
#154 HUGH FISHER (LHP, Vanderbilt): Another pitcher hailing from Vandy this year is Hugh Fisher as he was once a highly regarded Tennessee high school arm. Had he not had Tommy John last fall Fisher would have been a lock to go in the top three rounds leaving this year a question as to whether he makes the five-round cutoff.
At 6-5 his frame has allowed him to gain velocity since arriving on campus, but at just 88-91 mph with his heater teams are left wanting more. He answered the bell at Vanderbilt by increasing his heater to 94-96 mph while mixing in his power slider. Coming back from TJ, Fisher is going to have to prove he still has that increased velocity.
#153 KEVIN ABEL (RHP, Oregon St): The Beavers had a bevy of strong pitchers this season and Abel is one of them. Previously drafted in the 35th round back in 2017, his decision to join the Beavers was a wise choice as look at his draft stock now.
When healthy, Abel is a very good pitcher who sees his heater sit in the 90-91 mph range but can touch 93 mph. That pitch is tough to hit as he commands both sides of the plate extremely well and even adds a 12-6 bender to offset hitters. Once he consistently adds that change up to his game plan is when his full potential will come through.
#152 GRANT RICHARDSON (OF, Indiana): Cubs know all too well about Left-handed bats from Indiana as Kyle Schwarber was their most recent selection. Although nowhere near the size of Schwarbs, Richardson is continuing to add size to his body leading to more power numbers.
Not only is he hitting the ball harder, but now his raw power is being unleashed despite a 30% strikeout clip. While that number is a red flag to some, many scouts feel he can tone down that swing a bunch more to help cut down on the K's. This is certainly a raw prospect, but the potential to see significant improvements is there to be had.
#151 TYLER MCDONOUGH (OF/2B, North Carolina St): Versatility was the name of the game for the Cubs for a while and McDonough is exactly what that means. A former catcher, McDonough made the move to centerfield his freshman season and now has found success at second base to go along with centerfield.
The switch hitter makes quality contact at the plate and shows great pitch recognition from both sides. While his on-base skills are what stand out at this point, he can drive the ball to all fields and does show the occasional sign of power. Add in solid speed and instincts on the bases and you are getting a solid and reliable player.