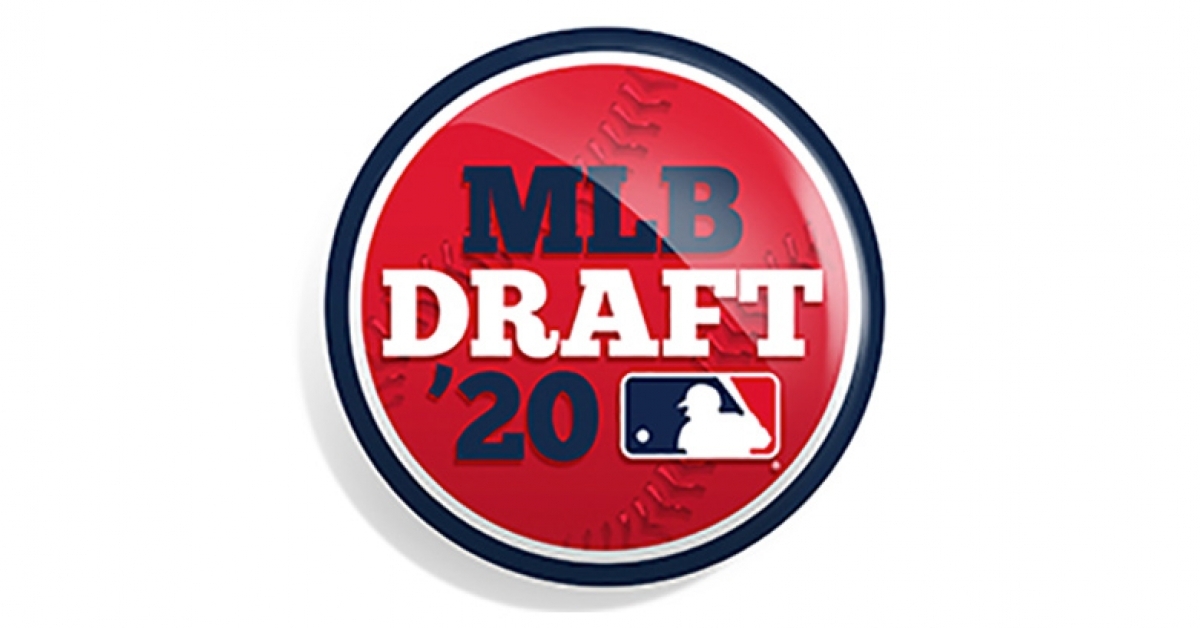 | | |
| --- | --- |
| Breaking down MLB.com's Top 200 Prospects (Part 7) | |
---
| | | |
| --- | --- | --- |
| Tuesday, May 26, 2020, 8:47 AM | | |
We continue with the draft prospect series with Part 7 as we move through players ranked 140-131.
#140 NICK YORKE (2B Archbishop Mitty, CA): Hailing from San Jose, CA, Arizona commit Nick Yorke is believed to have the potential of swinging the bat very well with even plus hit potential from the right side. Not only is he a natural hitter, but he displays a classic swing and advanced approach, which has many believing he can be a run-producing threat over time.
While the offense isn't a concern, his defense is as scouts are trying to figure out where he may land full time. He has played shortstop in the past, but after having shoulder surgery recently, Yorke may be better suited for second base long term. Regardless, he will be an offensively minded player finding a home in the middle of the infield.
#139 NICK GRIFFIN (LHP Monticello, AR): The big 6-4 southpaw is an Arkansas commit, but after adding 20 pounds of muscle he may go pro this year. The young 17-year-old certainly has all the makings of being a strong arm as he sits consistently in the 88-92 MPH range with his heater topping out at 94 mph. The more he matures, the more velocity he should get, but for now, he uses a curve and slider breaking ball combination to get a ton of swings and misses.
He has a smooth delivery, which makes it easy to establish all three pitches consistently. Add in a changeup that he is getting more comfortable with, and you will have a player with a full arsenal at his disposal. Should he not pan out as a pitcher, Griffin is athletic enough to play in the field, and his bat is also solid.
#138 CHASE HAMPTON (RHP Kilgore, TX): At 6-3 210 lbs, the Texas Tech commit Hampton is the perfect size to be a legitimate arm at the next level. Now that he has shown a greater feel for the command of the strike zone, many feel Hampton could land in the third or fourth round in this year's upcoming draft.
With a riding fastball that sits at 91-93 mph and topping out at 95 mph, mixed with an 88-91 mph two-seamer, Hampton can attack hitters two different ways depending on what heater to use. His curveball is his best secondary pitch as it has proven to be lethal at times, but still needs more consistency. Hampton also has a fading changeup in his arsenal that should get better with more use.
#137 ALEC BURLESON (1B East Carolina): Another late draft first baseman option for the Cubs should they have that in mind is Burleson from East Carolina. Not as big as some of the others we have mentioned, Burleson is a left-handed bat that gives us a pretty swing with solid line-drive contact.
From a power standpoint, he isn't going to hit tons of homers, but does use the gaps exceptionally well and has the potential to drive in runs. While tons of scouts are questioning his home run potential, we have seen the ability of him hitting 15-20 homers, which is not terrible. Even though he does lack top-end speed, he is more athletic than what people give him credit for. Burleson will be an interesting project.
#136 HUNTER BARNHART (RHP St. Josephs, CA): California certainly has their fair share of prep arms this year and Barnhart is just another one to add to that list. The Arizona St. commit attracted scouts this past spring as his early-season workouts had his fastball top out at 96 mph.
Another thing scouts noticed about him was that he had an actual true breaking pitch, which is rare for high school arms. That pitch was his curve that sits in the 77-80 mph range with tons of spin. Barnhart does have a third pitch in his changeup that sits around 84 mph, but he hasn't used that pitch a ton thus far. It does however, project to be a plus pitch.
#135 HOLDEN POWELL (RHP UCLA): As a freshman, Powell took over as the Bruins closer and held that position until this season came to an end. He recorded 26 career saves, which is second-most in school history and became one of best relieving prospects with an impressive 20/2 k to walk ratio this spring.
Powell isn't your typical closer as his fastball generally sits around 91, but he has seen it increase to 96 mph at times. That pitch that has made him the reliever he is has to be his slider. Not only is that his best pitch, but it is flat out filthy, which gets a ton of swings and misses. Cubs would be wise to add someone with that type of experience.
#134 TYLER BROWN (RHP Vanderbilt): Previous drafted by the Reds in the 26th round of the 2017 MLB draft, Brown elected to go to Vanderbilt where his stock is now at an all-time high. Another high leverage reliever, Brown, was not as sharp in 2020 as he was in the past, but that is not going to discourage what scouts think of him at this point.
Brown likes to go after hitters with his 91-94 mph heater as it misses tons of bats with the hard-running action. He compliments that with a slider in the 83-86 MPH range while his low 80's changeup is also mixed in. Sometimes Brown likes to give hitters a different look, which is when he breaks out his curve that sits around 78. With his four pitches, Brown has no trouble being a reliable option out of the pen.
#133 COBY MAYO (3B Stoneman Douglas, FL): Hailing from the school that produced Anthony Rizzo, the 6-5 Florida commit resembles Kris Bryant in terms of body type and plays the same position. Not only does he play strong defense at the hot corner, but he provides the typical power potential that most teams look for in a third baseman.
There is no question about the Power Mayo possesses from the right side of the plate as he can flat out crush the ball. The big frame of his certainly plays to that advantage, but scouts are concerned that he may not hit quite enough to get that power consistently. There is a lot of swing and miss to his game as he can become pull happy, but that is to be expected when you have such raw power.
#132 YOHANDY MORALES (3B Braddock, FL): Staying in Florida where you find Miami commit Morales. Back in 2001, Yohandy saw his father get taken by the New York Yankees, and now he has a chance to go pro himself as he is one of the better infielders in all high school.
Big and physical, Morales certainly has the potential to be a great hitter as he does a great job putting the barrel on the baseball. One thing scouts have noticed with him, however, is that he tends to be a guess hitter, and there are a lot of moving parts in his swing. If he can smooth that swing and redefine his approach, look for more ability to come out.
#131 TREVOR HAUVER (OF Arizona St.): Once drafted by the Royals in 2017, Hauver and the team never reached a contract agreement, so he spent his last three years in Tempe producing good numbers. After scuffling a little bit as a freshman, Hauver rebounded to hit .339 as a sophomore, primarily in the leadoff role.
Hauver is the perfect leadoff hitter as he not only makes contact, but he takes his walks and uses the whole field to his advantage. He has a solid overall approach and has a chance to not only hit for a high average at the next level but above-average power. We know the Cubs need a leadoff man….