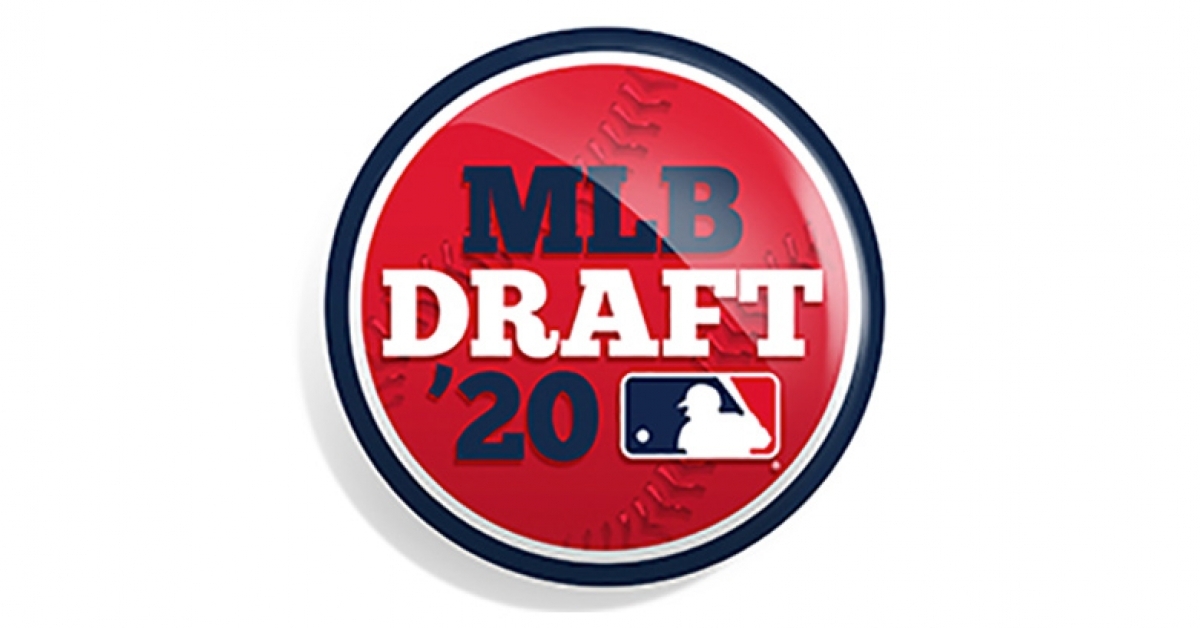 | | |
| --- | --- |
| Breaking down MLB.com's Top 200 Prospects (Part 8) | |
---
| | | |
| --- | --- | --- |
| Wednesday, May 27, 2020, 5:05 PM | | |
#130 JACKSON LEATH (RHP Tennessee): When we think of Tennessee, baseball normally doesn't come to mind. Well, that was not the case last year as the Volunteers were great. Part of that resurgence was their starting pitching in which Leath played a role in.
With a sinking fastball that can top out at 97 but sits around 93-95 mph, you can see why he gets a ton of ground ball outs. Pair that with his slider/cutter that may only be 85 MPH, but finds a way to miss bats and you have a pitcher with two plus pitches already. Leath rounds out his arsenal with a hard-breaking curve that uses against lefties and a changeup that has the potential to get better over time.
#129 TRENTON DENHOLM (RHP UC Irvine): Ah another great college name, the Anteaters of UC Irvine is where you will find Denholm. After choosing not to sign with the Red sox in 2017, Denholm has done nothing but get better each season which now has him on the verge of being drafted.
Denholm has made a living by throwing strikes and is one of the best strike throwers in the country. He throws his fastball between 90-93 and backs that up with a plus change that keeps hitters off-balance. He has a curve that sits around 75-77 and keeps getting better and now he is tinkering with a slider. For a guy known for strikes adding more pitches can't be a good thing for hitters.
#128 TYLER KEENAN (3B Ole Miss): I am not sold on the Cubs drafting a 3B quite yet, but Keenan may change my mind if he is available in the later rounds. The 6-4 240-pound Keenan absolutely raked in just 17 games this spring, homering seven times and driving in 33 runs. Imagine what he would have done with a full season under his belt.
Keenan is all about raw power using his size and bat speed to crush the baseball. He does possess an uppercut swing so there are some concerns moving forward with that, but he knows the strike zone and uses the whole field well. He not only makes consistent contact but does so with great pop and impressive exit velocities.
#127 TREI CRUZ (SS Rice): One year after the Nationals took him in the 37th round, Cruz is re-entering the draft again, but this time it looks as if the results will be better. This is the third time he is entering the draft as both times in the past he wasn't selected until the 35th round or later. Could the third time be the charm?
A switch hitter, Cruz toned down his approach after trying to sell out for home runs all the time. Not only did he tone down his big leg kick, but he has shown better plate management also. Scouts see him as a guy that can hit 15-20 homers annually, but he needs to continue to redefine his approach at the plate.
#126 LUKE WADDELL (SS Georgia Tech): A 32nd round pick by the D-Backs last year, Waddell made the wise decision to return to school and really improved his overall draft stock. He improved so much so that he was the primary leadoff hitter for Team USA last summer.
Waddell doesn't care about power. His focus is making contact and getting on base and he does that with a very relaxed swing from the left side. He may never hit for power, but his approach and swing yield lots of line drives to all fields which can be just as good. He controls the count to take walks which enhances his on-base percentage. Once on base, he has the intangibles to become a solid base stealer.
#125 RYAN WEBB (LHP Georgia): Webb stole the show from the potential top-five pick in Emerson Hancock the first game of the year when he struck out 11 in five scoreless innings of relief and only gained more momentum. He won't go in the first round like Hancock, but you are having a fast-rising prospect who is now on the radar of tons of scouts.
Unlike most pitchers that rely on their heaters, Webb's best pitches are his breaking stuff which he uses both a high 70's curve and low 80's slider to get hitters out on both sides of the plate. When he does go with his heater it tends to be in the 91-93 range, but can push it up to 95 at times. Webb also has shown some potential with a changeup that will get better with more use.
#124 CARSON SEYMOUR (RHP Kansas State): Another school not known for tons of baseball stars; Carson Seymour is looking to become just the program's second top 100 pick. The former Dartmouth ace transferred to Kansas St before finally getting a chance to throw for the Wildcats this year. However, it was his performance in the cape cod league in 2019 that had scouts talking.
The physical 6-5 frame of Seymour certainly has paid dividends for him as he saw an uptick of three MPH in his heater to sit in the 95-97 mph range now with 99 mph as his max. Although he does throw a downhill curve, it has regressed over the past few seasons making his 86 mph slider that much more important. His changeup is still a work in progress and will become crucial should he not get the feel for that curve once again.
#123 LIAM NORRIS (LHP Green Hope, NC): With the North Carolina Tar Heels hoping to get his services, Norris has a chance to go pro this season and it would be a shock. At 6-4 he has the size, physicality, and pitches to be a first-round talent, but his lack of command is holding him back.
While his heater peaks at 96 mph, expect him to sit in the 90-94 mph range generating tons of power from his frame. More importantly, when he is on his secondary pitches can be lights out as both his high 70's curve and low 80's slider have plus pitch potential. He is in the early stages of developing a sinking change, but with the current arsenal, he has he may not need it.
#122 BRYCE BONNIN (RHP Texas Tech): For the longest time scouts were split on whether Bonnin had a future as a pitcher or shortstop. That all changed his senior season when he blossomed on the mound so much that he now has top-three talent written all over him.
Bonnin features a pair of plus pitches that include his 93-95 mph heater to go with his sharp breaking slider that sits around 86 mph. He also has shown both a curve and change both of which can be average offerings if used more. While Bonnin has the potential to be a top round talent, he does throw across his body leaving his mechanics out of sync at times. He makes up with that for that live arm that scouts love, but because of his throwing mechanics, he may end up in the pen long term.
#121 R.J. DABOVICH (RHP Arizona State): I am surprised to see Dabovich on this list, not because of talent but because of past drafts. It was in 2018 where the Royals originally selected him in the 18th round and for some reason couldn't get a deal done. While the 18th round isn't as good as he is now, Dabovich had the talent then and still does.
The 6-3 hurler has worked both as a starter and out of relief and lived off two pitches in school. Obviously his running 93-94 mph heater that touches 97 mph was one of those two, but so was 81 mph breaking ball which was hard to pick up given his ¾ release point. He does have a curve that works in on rare occasions (maybe 10 times a game) and is now looking to incorporate his change a bit more. Should either one of those even become average at best, that will make his two favorite offerings that much better.