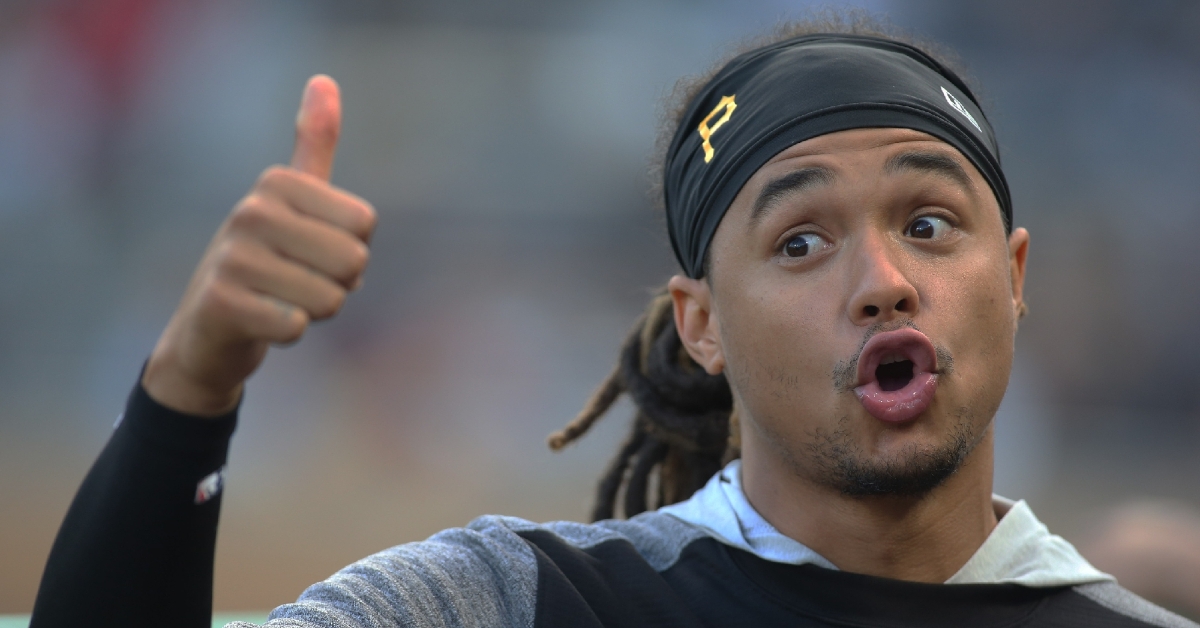 | | |
| --- | --- |
| Chris Archer could be viable option for Cubs | |
---
| | | |
| --- | --- | --- |
| Tuesday, November 3, 2020, 9:25 AM | | |
With free agency now underway, hot stove rumors will begin to arrive full circle. We have already seen the Cubs make several roster moves, including declining Jon Lester's 25-million-dollar roster. While that move was an obvious decision given his age, it does leave the Cubs with gaping holes throughout their starting rotation.
As things sit right now, only Kyle Hendricks and Yu Darvish are set in stone for the 2021 rotation. They will anchor the staff while the other three arms are still undecided. Guys like Alec Mills and Adbert Alzolay did enough last season to earn looks this spring, but the Cubs will need some more help. Enter Chris Archer.
The former Pittsburgh Pirate and Tampa Bay Ray was also a Chicago Cubs farmhand long ago before they traded him to Tampa in exchange for Matt Garza. The Cubs have been in on Archer multiple times, including as recently as 2018, when they got Cole Hamels instead of Archer at the deadline. Now that he is a free agent, the timing couldn't be better for the two sides to strike a deal.
With the Cubs needing starting pitching help this offseason, they will be in on free agents in some regard. Don't expect then to go after the Trevor Bauer's of the world and break the bank. Instead, look for them to go down the route of Archer who could be a low-cost high-reward signing even if for just a one-year deal.
Now on the wrong side of 30, Archer is 32 years old and is coming off a season in which he didn't pitch due to injury. That made things very easy when it came to declining his option with the Pirates. Anytime you hear a pitcher missing a season due to an injury, it always raises a red flag as fans immediately think arm.
That was not the case with Archer as he missed this season to relieve thoracic outlet syndrome symptoms or (TOS) for short. The missed 2020 campaign came after a terrible 2019 season in which Archer made 23 starts and posted a career-worst 5.19 ERA. Something has been off with him since he arrived in Pittsburgh and for his sake, hopefully relieving these symptoms is what he needed.
Archer was set to make 11 million this season, which is still reasonable for him even after the rough last two seasons. When on, Archer has ace stuff, but for some reason has never been able to fully put it together, spending most of his time as a No. 3 or 4 in the rotation. The Cubs saw tons of potential in him when they drafted him but ultimately dealt him to the Rays for Garza. The Cubs saw the good Garza at times, but he never lived up to that trade, and the Rays won that end of the deal.
Archer became a two-time all-star with the Rays, won the rookie of the year and was a top-five finisher in the 2015 AL Cy Young race. He may not have been the star most anticipated he would be, but he still had a great run with Tampa, leading to Pittsburgh's trade. In 2014, Archer signed a six-year extension for just 25.5 million with a couple of options built-in. One of those options was for 2021 in the form of 11 million, which the Pirates declined, making him a free agent.
At this stage in his career, no one expects his 3.23 ERA as he posted in 2015, but if he is indeed healthy, Archer should give you an ERA in the 3.7-3.9 range, which is excellent for the middle to back of the rotation arm. Archer has tremendous stuff, but he tends to allow too much hard contact, which has been an issue for him since day one.
Since his debut, Archer has been above league averaging terms of hard contact, and his 34.5% hard contact rate since 2013 is the fifth-highest among starters. That means that despite how many hitters he can put away, they tend to square him up, which doesn't end in great results.
From a stuff side of things, Archer has everything you look for in a power arm. His fastball is in the 94-96 range, and his put-away pitch is an 88 MPH slider that acts like a slurve. Archer also has a changeup to go with those two pitches, so the hard contact rate is mystifying.
Archer is on the top 50 free agents list, and I think the Cubs should target him. Will they get the former ace from five years ago? No, but he is a way better option than most. Even if he was asking several million per season, I think it may have been worth it on a one-year deal with an option tied into it. Given he had the season off last season, Archer is projected to earn 5-6 million across a one-year contract, which falls right into the Cubs financial plans this season.
Even if they sign him and he doesn't produce, it won't cost the Cubs a ton from the money side of things, and they won't be tied to him long term. If he does pan out, the Cubs are getting a low-cost starter who can become a No. 3 in that rotation.
At 32, Archer is out of his prime and is nearing the end of his time as a successful starter. Whether that is one year from now or three remains to be seen, but for what he will be asking this offseason, the Cubs would be foolish not to entertain the idea. Wins and losses aside, as he is just 60-80 across his career, Archer hasn't gotten a ton of support as his ERA is a respectable 3.86. Take away his time with Pittsburgh, and that ERA would be 3.67.
The Cubs haven't been the best team offensively, but they are better than most of those Tampa teams and are miles better than Pittsburgh. Who knows, maybe Archer returning to the organization that drafted him is just what he needs. In two career starts at Wrigley, Archer is 2-0 with a 2.25 ERA.