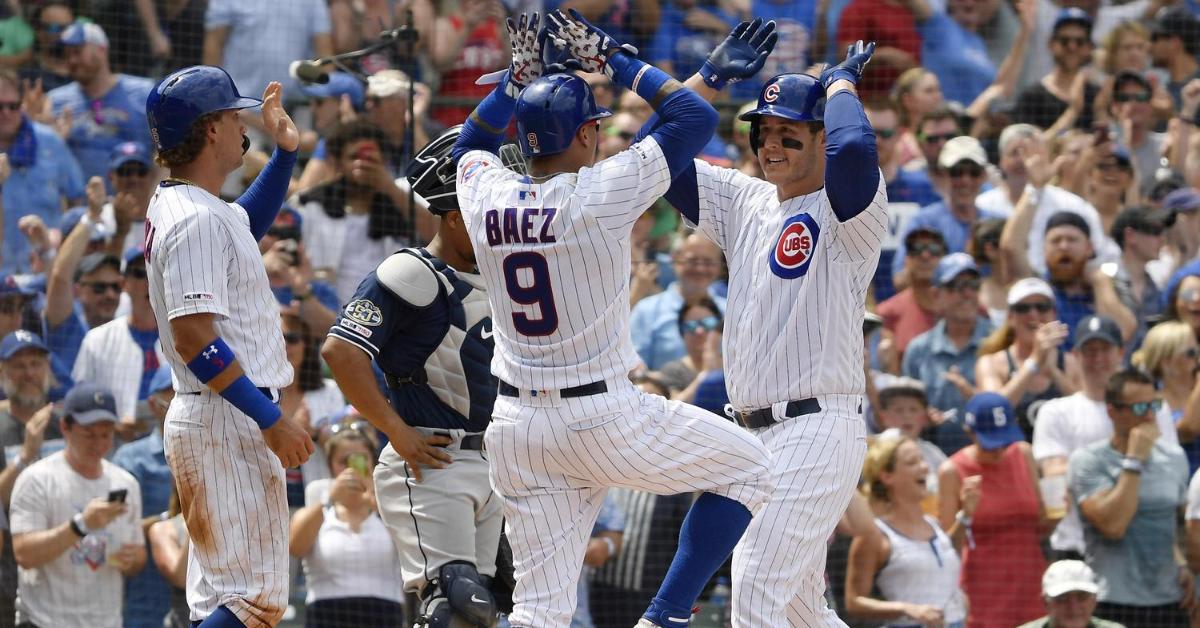 | | |
| --- | --- |
| Commentary: Big changes coming to local streaming world | |
---
| | | |
| --- | --- | --- |
| Wednesday, November 27, 2019, 3:30 PM | | |
It seems like many eons ago when people all around the world could turn into WGN and watch Chicago Cubs games. Ultimately, that is what got me into the Cubs in the first place as I could practically watch them anywhere in the country on that same channel.
Once we got to the middle 2000s, WGN slowly started to phase out more and more games before eventually, WGN would no longer carry the Cubs product unless you were in that Chicago regional area. That lasted for around ten years before the Cubs cut ties with WGN all together this past season as the new Cubs network is set to launch this year.
For fans in the Chicago area, this is a good thing because they will have the privilege to watch every single Cubs game and other Cubs programming yearly. With AT&T signing onto this package as well, DIRECTV subscribers will also can purchase this package at an extra price to be able to watch the Cubs games with the old school feel of being able to watch them anywhere.
What about those fans who don't want to pay for cable and may not be able to get the Cubs network? Where does that leave them in terms of being able to watch games? Well, of course, you have the number one baseball streaming service nationwide in MLB.TV, which allows you to watch any out of market Cubs game unless you live in a blackout area. An example would be Cubs-Brewers games as a Wisconsin resident.
MLB.TV has been around now for nearly two decades as MLB retained all the streaming rights from this service to allow individual teams their broadcast rights in their designated markets. At that time, those rights were not in high demand because not many people cared about seeing every game of the season. However, the last five seasons has seen these local rights demand mainly increase as more and more people are doing away with cable and going strictly to sports streaming services.
With that being said, local teams would like more control over their streaming rights as MLB.TV currently blacks out local streaming privileges. So why not just give full control to all teams to let them sell their streams locally? One prime example is NBC Sports Chicago, where if you had a cable package through that provider, you could stream games on the NBC APP if not by your TV. With more and more people switching to HULU, Sling, and YouTubeTV, it made much less sense for local markets to draw people in with localized streaming.
It appears during the GM meetings, although no details have been made quite yet, the league itself has approved the return of some in-market streaming rights to each team. This is big news, depending on what this may mean long term. When listening to the way Rob Manfred made it sound, it leads me to believe that this is a promising development for the future of streaming as it looks like all teams will now be able to control their streaming rights in their designated markets, meaning MLB would not have control of that. That means that prior blacked out games on MLB.TV may no longer be blacked out.
My hope in all of this is that the MLB and the owners made a common-sense decision to allow ALL rights, whether through streaming or cable, to belong to teams in their own territories. If that indeed is the case, the Cubs could now see their Marquee Sports Network to any service in the Illinois, Iowa, Most of Indiana, Northern Ohio, and even some parts of Southern Wisconsin.
That would mean anywhere within those designated areas, fans would have the choice; however, they wanted to access the Marquee network and would no longer have to worry about being blacked out in those markets. To be clear, MLB.TV would still have blacked out content, but you could stream the Marquee Network with a valid subscription. The world of TV is changing, and I think everyone is starting to realize that Satellite and Cable are dying in favor of streaming services.
Not only are they cheaper to obtain, but with no contracts, it gives everyone the freedom to access whatever they want/need without being tied into long term expensive packages. Eventually, I would like MLB and all sports, for that matter, to reach an agreement to remove blackout dates altogether. Being from Wisconsin, I can never watch a Cubs-Brewers game unless on national TV as MLB.TV blacks out those current games in Wisconsin. This could be a huge step in the right direction for not just Cubs fans, but baseball fans alike as you will now have more freedom of access to not only the Cubs but teams everywhere.