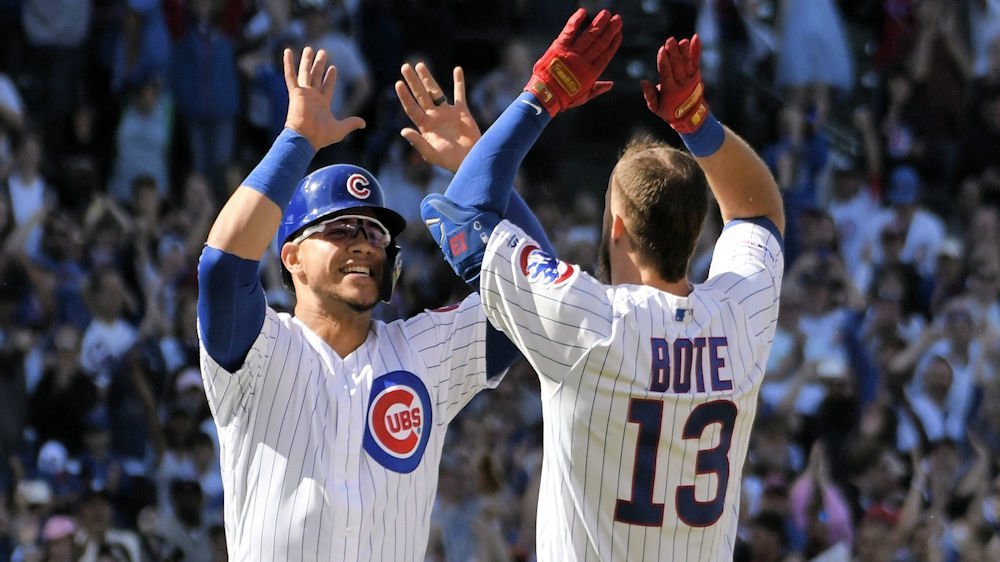 | | |
| --- | --- |
| Commentary: Cubs need to 'Own it Now' | |
---
| | | |
| --- | --- | --- |
| Thursday, September 19, 2019, 7:21 PM | | |
The Cubs begin the most critical regular-season series of the year thus far and perhaps the most vital in Joe Maddon's tenure. The Cubs' lame-duck manager very well could be managing his final four games at the Friendly Confines, but if his team plays up to their capabilities that may not be the case.
Joe Maddon has coined many phrases in his five-year tenure as the Cubs' manager. One of those was try not to suck which defined the Cubs' championship run. Now, his current team must respond to one of his more recent mantras.
Own it Now.
Maddon explained that phrase mainly by saying that the Cubs need to win every moment, they need to grasp what is in front of them and just Own it Now. Then you look in the mirror, and that now is won, because if you 'Own it' Now you'll win.
The Maddonisms have partially defined his tenure jam-packed with winning. But if the Cubs want to keep up their winning ways and get their manager to stay put, they simply need to own it now.
The Cubs don't have much margin for error as the season winds down. Maddon's team is tied with the Brewers for second place in the NL Central and the second wild-card spot. Each team sits three games back of the Cardinals in the division and a game and a half behind the Nationals in the wild card. To make the playoffs, host a wild card game or win the division, the Cubs have to own it now.
That means winning every series from here on out.
That means scoring runs any way possible.
That means executing your game plan, offensively or defensively, one pitch at a time.
That means controlling what you can control, and winning every game you can.
That means playing for the name on the front and not the back.
It's an unselfish, dangerous brand of baseball the Cubs need to play - and it's a type of baseball that succeeds when the weather gets colder. It's riding or dying with every pitcher that goes to the mound. It's living or falling with any eight guys who want to extend each inning and push any run cross.
It's merely playing winning baseball, the Cubs way. The Cubs way we saw in 2015-2017, especially in 2016. It's the kind of baseball that wins championships.
It will not be easy, but the Cubs have their work cut out for them, playing the team that they trail in the division seven times in the next ten games.
It will be even harder without the heart of this team, Anthony Rizzo (HE'S BACK!!!) and the soul of this team, Javier Baez- but the Cubs have shown, inconsistently, but have shown that they have what it takes.
Their one mission remains the same: Own it now.