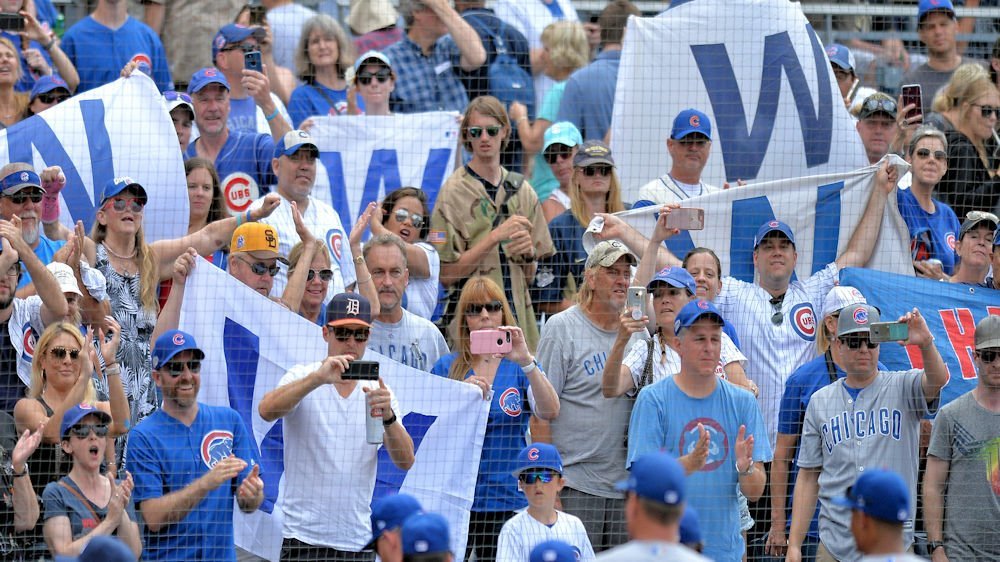 | | |
| --- | --- |
| Commentary: The future of MiLB remains bleak | |
---
| | | |
| --- | --- | --- |
| Tuesday, May 5, 2020, 8:47 AM | | |
While COVID 19 has left many question marks surrounding what will happen with the rest of the MLB season, it becomes that much more challenging on how to handle the Minor League baseball season, given what is on the verge of happening.
As everyone continues to hold out hope that not only an MLB season will resume, but a MILB season also, it is becoming very hard to fathom that happening, especially when you consider the MLB's plan to eliminate 42 minor league teams following the conclusion of this season. With that currently on the back burner, would it even make sense to play a minor league season this year knowing the whole league will be turned on its head next year?
While most organizations around the country are doing what they can to remain active during this time, it is the minor league level that suffers the most as their ballparks are all but completely dead at this point. For them to show signs of life this season, or should I say play games at some point some sort of financial and medical miracles need to happen as the minor league level simply doesn't have the cash flow to make up for what they are losing at this point.
With it looking more and more likely that an MLB season will happen at some point this season, it is becoming less likely that a minor league season will happen, which is heartbreaking when you think about it. As fans continue to show their support for the Major League level teams, I have found myself more of a minor league fan in recent seasons, given the way the game is played and how the atmosphere is constructed.
As we await any official word at this point, there have been reports swirling around that agents of minor league players have been informed of the season being canceled. The MILB has quickly denied any sort of report, but whenever you begin to hear rumors like that, it becomes something to watch in the long run.
While both MILB and MLB are essential to baseball, we will hear a decision being made about the state of the MLB season long before the MiLB season. Fair or not, that is what is going to happen as not only does the MLB have the feasibility to play games on TV, but the hypothetical plans being put into place may require additional players on the big league roster, meaning it will affect roster sizes in the minors.
The hope at this point is that when testing improves and cases go down hopefully in the next month or so, that minor leaguers will be able to organize their own competitive play (without fans in attendance), which may even happen without a given league. To sum that up, if MILB is forced to cancel their season because of new roster rules adjusted to the MLB proposals, the remaining MILB players will be allowed to play some sort of competitive style games in a non-league setting.
That means they would be instructional or practice setting games like spring training for the MLB, but it would last for the entire season as opposed to one month. While that doesn't sound like something many would want, at this point, it may be the best we can get from the Minor League level. I do see this as a legitimate possibility this season, although it may be very limited depending on the geographical setting.
Another reason why I am starting to have doubts about a minor league season is the overall financial side of things and just how much they are struggling to begin with. Minor League Baseball doesn't have the TV deals that the Major Leagues have to help bring in revenue. Instead, all their funds come from ticket sales, food, and merchandise, so right now, organizations are already taking massive hits having to return fans' money for pre-purchased tickets. The longer this goes on, the more difficult it will be for teams to recover this season.
With MLB already discussing the reduction from 160-120 minor league teams and a decreased draft this season, it will be a very different looking 2020 if this season even happens. You add that to the financial strain the Minor Leagues are dealing with right now, and things are going to get worse before they get better.
The way I see things right now, Minor League baseball is over from the way we once knew it. The short term effects of not having a season are evident now as there may not be a 2020 season at any level other than the MLB. You look at the long-term financial bind that some teams have been on, which was the main reason why MLB wanted to cut back on teams, and this is just giving them more of a reason to do just that.
I love minor league ball and will continue to be one of the biggest supporters. However, I would be in denial if I said this wasn't the beginning of the end for the minors as we know it. Significant changes are not only coming next year but may come into play this year, which will alter the futures of many organizations. Hang tight folks it is going to be a bumpy ride.