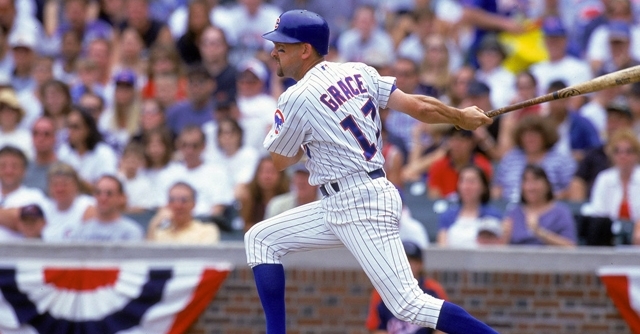 | | |
| --- | --- |
| Cubs News and Notes: Baseball's return, Pat Hughes, Amazing Grace, Trade Deadline, more | |
---
CUBS NEWS AND NOTES
Baseball Returns: Just three more days – well – at least until Spring Training 2.0 begins, but look at the bright side, we'll see the first official games of 2020 starting in just 25 days.
It's seemed like forever since we last saw the ball cross the plate. I celebrated my two-year anniversary with CubsHQ last Thursday. It seemed more than a little odd (although enjoying) that I spent my day in my boat, rather than to be writing about baseball and the Cubs. My impromptu, unexpected, and overextended vacation from writing is just about over, though; baseball will be back in less than a month.
At 3:00 PM Central today, teams must submit their 60-man rosters for the season. Bear in mind, this is a tentative list, as teams may submit fewer names, then add later. Schedules still haven't been released, but some teams will have Opening Day on July 23, with the remainder opening on the 24th.
With only 60 games, it's going to be an absolute sprint in 2020 https://t.co/eyfY7NKiSQ

— Marquee Sports Network (@WatchMarquee) June 28, 2020
As Jim Deshaies will likely say, this season's going to be "funky."
Cubs Radio Broadcasts: If you can't catch the Cubs on Marquee or MLB TV, there's nothing like listening to the radio call of Pat Hughes (670 The Score), but there will be a twist. Radio announcers won't be traveling with the team this year, so Hughes will have to call the games remotely from the radio booth at Wrigley. Don't worry – he'll make it work.
All #Cubs Radio broadcasts will originate from Wrigley Field in 2020 due to the pandemic.

So @PatandRon670 and @ZachZaidman will call road games remotely for safety reasons.

Details: https://t.co/3aixEcxJBG pic.twitter.com/sGnBou8dgm

— 670 The Score (@670TheScore) June 26, 2020
Amazing Grace: A big happy birthday to one of the most memorable (and productive) Cubs to ever wear the uniform: Mark Grace, who turns 56 today.
Nobody had more hits in the '90s than Mark Grace.

Happy birthday to a Cubs great! pic.twitter.com/Jx3wawhQ6j

— Chicago Cubs (@Cubs) June 28, 2020
"Amazing Grace" or "Little Hurt" as he was known by back in the day, was born in Winston-Salem, North Carolina. Originally drafted by the Twins in the 15th round of the 1984 January Draft-Regular Phase (Saddleback College, Mission Viejo, CA), Grace failed to sign. After waiting for a year-and-a-half, Grace reentered the June Amateur Draft in 1985, at which time the Cubbies selected him in the (get this…) 24th round, 622nd overall pick, this time from San Diego State.
On August 29, 1985, Chicago inked the future face of the team to a minor league deal, finally bringing him to the majors on May 2, 1988, at a salary of $62,500.00. Grace's tenure with the Cubs lasted 13 years (1988-2000), after which, sadly, the Cubs non-tendered him.
During his run in Chicago, Grace compiled a slash line of .303/.383/.442 (.825 OPS), with 2,445 hits, 511 doubles, 45 triples, and 173 home runs in 7,156 at-bats. All told, Grace would rack up 1,146 RBIs and would swap 70 bases, but it would never be enough to take the Cubs to the promised land.
Both an asset at first base and a threat at the plate, Grace would go on to win a total of four Gold Gloves (1992, 1993, 1995, 1966) and a pair of All-Star appearances in 1993 and 1997.
After being non-tendered by the Cubs following the 2000 season, Grace wound up signing with the Diamondbacks, playing for Arizona from 2001 to 2003. In his final year, Grace appeared in only 66 games for the D-Backs, before hanging up his cleats in 2004.
Did Grace have a Hall of Fame career? Some think so. However, not enough members of the BBWAA felt that way. Quoting directly from markgrace.com, "[In 2008,] Mark received 22 votes for the Hall of Fame, listed on only 4.1% of all ballots. Since his total fell shy of 5%, his name was removed from future consideration." The website lays out Grace's case for why he should be in the Hall, but after 12 years since his name appeared on a ballot, Amazing Grace is still on the outside looking in.
Trade deadline: Baseball hasn't even resumed play, yet we're already to keep an eye on the trade deadline. With the COVID-19 pandemic shutting down just about everything we know, there was no way MLB could have kept the trade deadline set as July 31.
As the saying goes, "make hay while the sun is shining," and that's precisely what players will have to do as they enter camp for a second round of Spring Training this week. Although MLB extended the trade deadline, it certainly doesn't allow players time to get warmed up for the season, as the new deadline is set for August 31 – just a week after the season begins.
It won't take long for the names you've come to know and love, to start appearing in the trade rumors.
After a tumultuous service time battle, and with now just a year-and-a-half until free agency, Kris Bryant is likely to top the list of potential trade pieces for Chicago. Anthony Rizzo is in the same boat, as the Cubs have to decide whether or not to pay his $16.5M option after this season. To trade Rizz after seven years of dedicated service would be a travesty, but they hooked Rizzo very cheaply, and now the guy (deservingly) will want a large contract that the Cubs will not likely choose to pay.
I can't see them electing to swap for Jon Lester, but Big Jon has experienced a decline over the last couple of years. Lester is vested for $25M next year, or the Cubs may choose to buy him out for a cool $10M.
Cubs' Birthdays: Other ex-Cubs celebrating today, include Ron Mahay (49), Matt Karchner (53), Chris Speier (70), and Hal Breeden (76).
Baseball Quotes: I'd be remiss if I didn't use a couple of Mark Grace quotes today.
Referring to teammate Kerry Wood and his 20-strikeout game on May 5, 1998, Grace said, "He was electric. He's too young and stupid to understand what he just did. He's just a baby. He's only 20, for crying out loud."
On his release from the Cubs following the 1999 season: "I wanted to be a Cub forever. Everybody knew that. Then I was awfully, shockingly non-tendered by the Cubs. They were saying we are not interested in Mark Grace at any price. Not for one dollar and not for $20 million. And because they've waited two months to tell me this, now I'm scrambling for a job, and I'm f***ing pissed. Sammy wanted me out. They sold their soul to the devil and look at what they got out of it."
As long as I can compete, I won't quit. -Cal Ripken Jr pic.twitter.com/S8c3x6izgn

— Baseball Quotes (@BaseballQuotes1) April 17, 2020